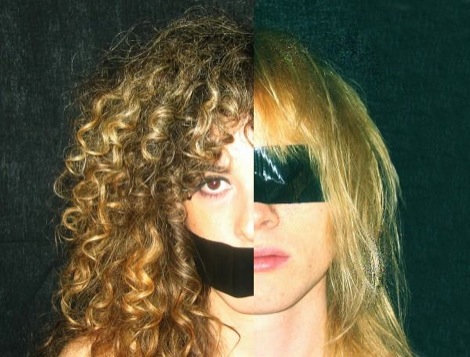 Resident Echo Everton FC Reporter Greg O'Keeffe is livin it up with the Blues Down Under in Sydney. But in between sharing tinnies with Leighton Baines and catching kangaroos with Tony 'Shoeface' Hibbert, Greg managed to wing over this week's Singles Column. Fair dinkum!

Party Horse: Lazer Beam – Single of the Week
Slathering themselves in a healthy handful of James Murphy's electro magic, Party Horse are offering something more than half-decent here. In fact, it's a beast. With the requisite 80s nuances – musically and lyrically – and a sexually-charged refrain which would go down well on a student disco dancefloor, I'm sure this won't be the last we hear of this Anglo-Dutch duo.

Jonsi: Animal Arithmetic
Jón Þór Birgisson knows his way around a lilting, magical track. His Sigur Ros cannon contains enough skin-tingling beauty to allow his solo output plenty of credit. Animal Arithmetic is pleasant, and uplifting, while never quite being much of a departure from pastures well trodden.

Uffie feat Pharrell: ADO SUV
Fair enough. Rappers with their bling and cars obsessions are lyrical fair game. So Uffie comes out of self-imposed exile and cocks her glock in the faces of those materialistic rhymers. It's slick stuff with crunky beats, her breathy Gallic rapping and a bit of Pharell breezing in (but whether one of the proponents of the Billionaire Boys Club is entitled to comment is arguable).

The National: Anyone's Ghost
Like their nearest relative Interpol, there's something glacial and deeply-stained with regret about The National's soaring music. Anyone's Ghost is so perfectly structured, restrained and aching you barely feel its grip on your heart strings until it's too late. Yet another highlight from High Violet.

I am Kloot: Northern Skies
Like a folksy, rustic accompaniment to Doves' Northern soul, I Am Kloot have built a loyal if small fanbase over 10 years. But Northern Skies for all its subtlety and melancholy is a band kicking and screaming and saying: "We're still here. We're better than ever!" And they are. There's even a feel of Johnny Cash's twilight whimsy a la When The Man Comes Around. Christopher Ecclestone is in the video too.

Dylan LeBlanc – If Time Was For Wasting
Country-tinged Americana soaked in steel-guitar and Ray Le Montagne meets Neil Young vocals. Dylan LeBlanc is a troubadour with an ear for radio-friendly, summery songs which linger just long enough in the mind. If you like the wonderful Avett Brothers then give him a try.

Everything Everything: Schoolin
These Mancunian hipsters are brave. They bury this tune in so many swathes of funk, synthesiser and quirky beats it would strangle some tracks. But instead Schoolin has you nodding your head, recognising they like later Radiohead, and admiring Jonathan Everything's clear-cut and ice-cool vocal. Not a hint of cliché or cynicism in sight.

We Are Scientists: Nice Guys
Not taking yourself too seriously is an invaluable quality in this fickle world of NME led uber-bitching. WAS have never, and probably will never, be particularly cool. They care little. They're too busy having fun and releasing short, snappy, power-pop gems like this.

Revere: We Won't Be Here Tomorrow
Rousing, blood-pumping, epic fare form a Geordie eight-piece who have been critically lauded to the hilt.
In parts Editors-esque guitar lines and Arcade Fire-style instrumental eclecticism, along with a 'keep the fire inside', defiantly chins-up chorus. Promising.

Milk White White Teeth: Ingrid Won't Smile
The Welshest man on Radio, Huw Stephens likes these. He's got good taste. They're interesting, talented musicians. But where Everything Everything refuse to be swallowed up by their multiple-layers and glut of ideas, this lot are almost undermined by theirs. A few too many signature and key changes threaten to ruin things. But when MWWT rediscover their melodic coherence, they really are worth persevering with.

Comments
comments