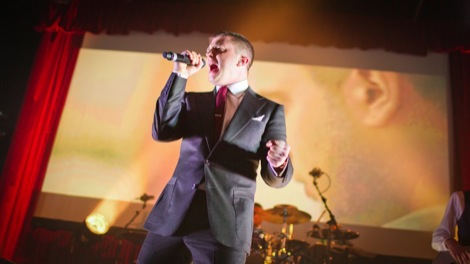 Plan B paraded his extraordinary retro soul sound – on the night Merseyside unveiled their even more notable Plan B.O. Getintothis' Dave Prentice takes a deep breath.

Perhaps it's because I turned up stone cold sober.
Maybe it's because I arrived after the sweaty sell-out crowd had been bouncing to impressive beatbox support Faith SFX for half-an-hour. But whatever the reasons, Mountford Hall smelled.
Smelled bad. Like Gandhi's sandal. Or a Turkish van driver's crotch.
It was testimony to Ben Drew's craft that the odour quickly became an afterthought. The problem with being labelled a Smokey Robinson soundalike… is when you swap the studio for the stage.
But reinvented rapper Ben Drew had no such problems – even with a sore throat. That angelic falsetto cut through the electric – and malodorous – atmosphere like a chrous of angels, or a blast of Glade. And he left a packed and perspiring crowd bouncing.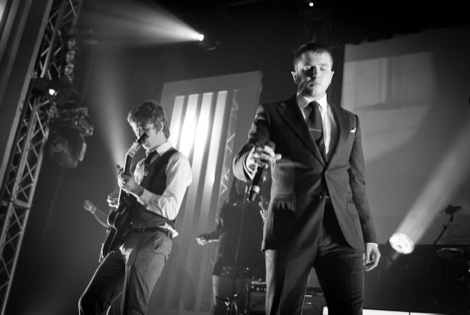 His songs all carry unerringly strong tunes, his delivery has the ability to transfix. And he impressed from start to finish.
All the standout tracks from The Defamation of Strickland Banks were there – and the redoubtable Drew even underlined his soulboy status with a Motown medley, capped by a stirring Stand By Me/dubstep beatbox combo to finish.
The set lasted a little longer than an hour – but was riotously received.
Stay Too Long? We'd have gladly listened to plenty more – but only with a Vicks Inhaler to hand.
Pictures by Matt Thomas.
Comments
comments