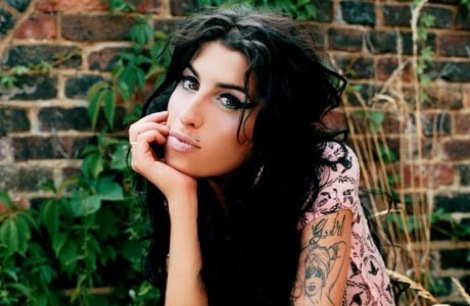 A Getintothis tribute to the British singer who has died aged 27.

When police sources confirmed Amy Winehouse had been found dead at her North London home at 3.54pm from a suspected drink and drugs overdose the news was hardly surprising but nevertheless shockingly tragic.
Aged 27 she joins the infamous club of musicians – Kurt Cobain, Jim Morrison, Brian Jones, Jimi Hendrix, Janis Joplin – that have died long before their time.
Winehouse was a game changer in contemporary terms, fusing jazz, soul and pop taking her music to a global mass market while transforming perceptions of modern female singers.
Winehouse's 2003 debut album Frank was critically successful in the UK, and was nominated for the Mercury Prize.
But it was her 2006 follow-up album Back to Black which broke all records leading to six Grammy Award nominations and five wins, tying the record for the most wins by a female artist in a single night, and made Winehouse the first British singer to win five Grammys, including Best New Artist, Record of the Year and Song of the Year.
Getintothis was lucky to watch Amy on two occasions – both at Glastonbury – in 2007, she was on top of her game performing two seductively sublime sets on the Jazz World Stage and later on The Pyramid Stage.
Yet just a year later on the Pyramid Stage she seemed somewhat absent and a tad confused. Her problems clearly coming to the fore.
News of her disastrous 2011 tour were again unsurprising, but today's revelation that she is dead and her loss to the music world is sad in the extreme.
Amy Winehouse born 14 September 1983, died 23 Jul 2011.

Comments
comments