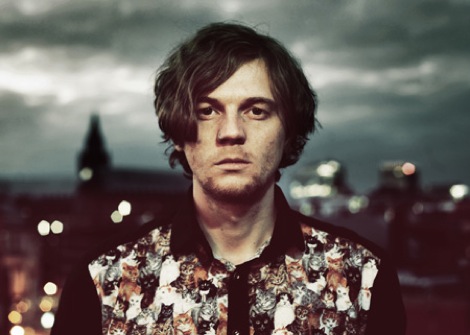 Getintothis' Sean Bradbury on the new face of Manchester electronica.

Silverclub: No Application EP – Single of the Week
There is a gap in the quirky electronic market now Hot Chip are taking time out to produce other swag and LCD Soundsystem have been put out to stud. With the laconic lyrics and sardonic synths of No Application – recalling the insistent shuffle of Over and Over – Silverclub sound more than equipped to fill it.
Out November 21 on Hidden Pony Records.

No Ceremony: Hurt Love
We were diggin this a few months ago, now it's having a proper release, and we're still involved.
Seriously good slice of blissful piano-led insomnia that builds gently, burrows deep and disappears into the night.

Casiokids: Det haster!
You can't beat a bit of Scandinavian synthpop to warm the cockles as winter approaches. Casiokids have served up a veritable mug of Bovril here with the soothing melodic thump of Det haster. Drink it in.

Justice: Audio, Video, Disco
Justice have plugged in and rocked out to mixed effect on this sampler
of new album Audio, Video, Disco. While the title track is underwhelming, the funky strut and harmonised guitar lines of Helix are just a remix away from becoming a huge dancefloor-filler.

Seun Kuti & Egypt 80: Rise
Incendiary Afrobeat protest tune from the son of legendary Nigerian musician and activist Fela Kuti that will make you dance with a burning sense of injustice. Practically jumps from the CD and demands to be seen live. Good job Seun currently touring on the back of new album From Africa With Fury: Rise and playing the Kazimier in two weeks time then.

Other Lives: Old Statues
Oklahoma's Other Lives sound like the (slightly) more contented cousins of Fleet Foxes on Old Statues, a track forged with cinematic scope and rustic resonance which conjures up images of long dusty nights on the American frontier.

808 State: Cubit 21st Anniversary
With Noel Gallagher flying high at number one in the album charts and the Stone Roses resurrection finally confirmed, Manchester's musical tail is up again. This 21st anniversary remix of 808 State's classic Cubik is a timely 8-bit reminder of the foundations laid by the founding fathers of acid house ahead of the release of their Blueprint retrospective.

WU LYF: We Bros
Clearly many find Wu Lyf's jangling guitars and the growling vocals of Ellery Roberts perfectly complementary, but to me it's all a bit jarring and inscrutable.
On the evidence of We Bros I'd have to file them under British Sea Power, or Glasvegas: indie heavy pop which leaves me cold.

Read Peter Guy's review of WU LYF at the Kazimier.
Comments
comments