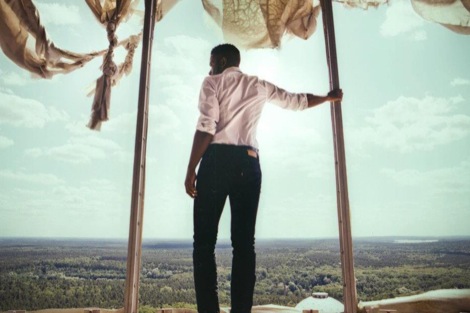 Two of Getintothis' old favourites return with scandalously sexy pop gems.

It's been sometime since we heard from Trevor Gerard and Rabih Salloum. But it's been worth the wait.
The former, a knockout Berlin-based New Yorker, the latter a Parisian horny toad with Lebanese heritage – both friends of Getintothis' from heady days soaking up Dubai's hidden debauchery.
The last time we saw Trevor was in Korova, mere days before it burnt to desolation. Rabih, well, memories are faint but it involved The Zanzibar, toxicity and military uniforms.
Then, like an Ali one-two combination, they're back with incredible new tracks – and in the case of Gerard – a supercool support slot tomorrow (Friday November 18) with Battles at the Kazimier.
Trevor has ditched former band, Ezra Bang & Hot Machine, to work with German heavyweights like DJ Stickle, Chakuza and the Sick Girls, while collaborating with UK artists such as Dan le Sac among others.
The first single of his new project Thunderbird Gerard is called Leave It All Behind and is released December 5.
Meanwhile, Slutterhouse return with, Stop Me, a slice of Prince-inspired pop gold.
It's the first taster of their new album Another Lie, scheduled for late December.
They're also giving away their last album Made In Dance for free here.
Anyways, enough of the jibber jabber. Watch these:


Thunderbird Gerard.
Slutterhouse.
Battles with Babe Rainbow and Thunderbird Gerard tomorrow at the Kazimier.
Comments
comments