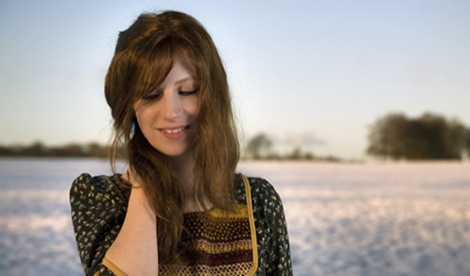 Threshold Festival director Chris Carney gives his guide to the three-day feast of music and entertainment in Liverpool.

Getintothis has already brought you news on the raft of music, artists, entertainment and festivities overflowing at Threshold Festival 2012.
If you missed it, go here, for full details of artists and where they're playingduring the three-day event.
But with so much on offer at Threshold Festival, what better way to get the low down on what's in store via festival director Chris Carney's guide. Getintothis will be publishing his suggested route planner, including a whopping trail around the Baltic Triangle and all it's venues, shortly.
In the meantime digest Chris' picks from the second year of Threshold.

Friday February 10

On the Camp & Furnace Liverpool Live Stage make sure you catch Shona Foster, for her very special rendition of God Only Knows. In the Camp & Furnace Lobby Stage, Crash Ambers Party have had a little bit of a reshuffle apparently and it's just Paul and Jo, but I'll definitely be there to see them play.
On the Blade Gallery Stage, the Antipop line-up is brilliant – but my pick is for the after party as Aussie boy Dan Thorpe brings live sax to the electronica ampitheatre.
On the Under The Influence Stage, The ReadyMades are ones not to miss. Citing influences from Air to Teenage Fanclub, I'd get down to them or alternatively try RASTA4EYES in Elevator Bar.
On the Blade Main Stage, though I've yet to see them (confession time), Fonetiks, are incredible on record and should prove a treat. It's great to have them back joining such a solid line-up with the Newpath crowd.

Saturday February 11

Laura J Martin without a doubt is a must-see and is a reflection of the hard work of the Imploding Inevitable Festival in bringing her to Threshold this year.
Laura fits beautifully on the bill alongside Stealing Sheep et al. Her album has received well deserved praise from the likes of Q magazine.
Make sure you get down early for the Liverpool Sound City youth music stage – I'll be there for Tiro Lark, a definite one to watch and certain stars of the future. For something completely different try Kaféen Bar for Thom Morecroft.
In the intimate setting of The Nordic Church's chapel, Jolly Boat, two self-styled 'rock and roll comedians' use Flight of the Conchords as their inspiration – but their style is truly, uniquely brilliant – another gem of the festival.
Coffee & Cakes For Funerals' R&B beatsy acoustic soul were superb at one of Johnny Sands' brilliant Saturday Heebees sessions recently; they hypnotised everyone in the place, and I can't wait to see them again.
Meanwhile, Some Say Nothing, anglo/french hip hop with an air of Tribe Called Quest in there. They've taken the Liverpool scene a bit unawares, putting out a couple of gigs at Parr Street – I'm looking forward to seeing them work a big fat room, if I can sneak away from the team & maybe switch my radio off
In the Elevator Bar, check out Rob Vincent. We're all big fans of Night Parade so we're looking forward to seeing some of Rob's solo material.

Sunday February 12

I'm excited about The Roost being back for Threshold 2012, but if I had to pick one band I'd say keep your eye out for Masters Of The Radio – a two-piece emotive pop electronica. Great fun, and really nice lads too.
Down at The New Picket it's such a crazy line-up. It's going to be packed out and that's just fitting with bands like The Fifth Movement and recent Getintothis singles favourite and one to watch, Natalie McCool also on the bill.
Joe Driscoll, who used to be a regular at Djangos Riff, is an early loop pedal innovator. Expect to be skanking past yourself and wondering simply…HOW.
The Temps are an obvious, but essential choice – I love them, I want to keep them. I'm not sure if I'm allowed. Don't miss!
Back to Elevator, and Esco Williams, currently climbing the ranks of MTV's Brand New competition, will be delivering a special afternoon performance before the Chai Wallah's extravaganza begins in the Camp and Furnace. Police Squad are also on in Elevator and they should prove a winner.
Finally, the Albert Dock Fringe is using nearly every venue in the docks but my big pick would be on Sunday when Soul4Soul play at Pan Am. It's an event which has been running at Studio 2 for over a year and is welcoming, truly loveable, family-friendly – and packed full of soul.
Stay tuned for Chris Carney's suggested Threshold Festival route planner.
Comments
comments