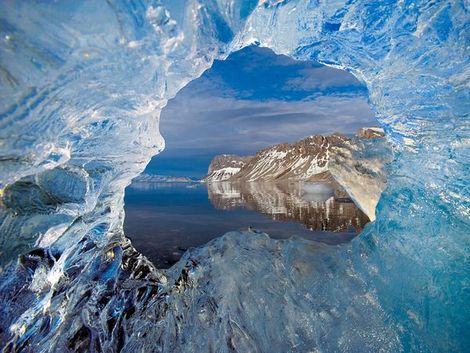 Faded Gold drops latest mini electro epic complete with seasonal aural aura.

Ah, can you smell that?
Don't be rude, I meant Christmas. Yup it's just around the corner, and if the dude in charge of syncing festive montages at the BBC had his head screwed on he'd be setting his controls firmly on bagging a bit of Stephanie Chew aka Faded Gold.
Her rich glacial textures are the perfect accompaniment to wintry seasonal televisual programming or sea lions ducking into icy water for wounded penguins in the race for survival. Or something.
Anyways, Homelands is the latest in a long line of corking electronic grooves. Happy snowballs.

Getintothis reviews Faded Gold live with Porcelain Raft at the Shipping Forecast.
Getintothis on Faded Gold's Sundaze.
Getintothis on Faded Gold's Last Night I Dreamt Alone.
Comments
comments