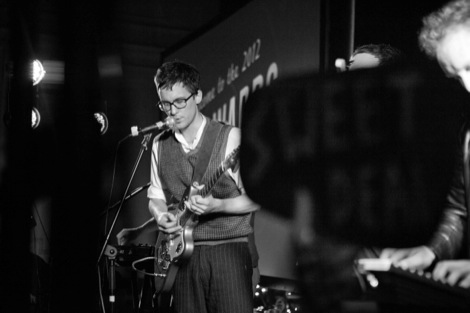 Loved Ones, winners of the inaugural GIT Award, have unveiled the video made as part of their prize made by film maker Ian Gamester.

Loved Ones' timing is impeccable.
The week of the GIT Award 2013 launch party, the winners of the first award have revealed the fruits of their partnership with film-maker Ian Gamester as part of their prize.
The seductive, fractured folk drones of Weekends Are Ours oozes a warmth and playful charm yet Gamester (who also directed Esco Williams' New Challenger video) has produced a sinister short using acclaimed cult Brit flick Kill List as an inspiration.
Weekends Are Ours will be released via new Liverpool label Witchfinder Records on 7-inch vinyl in November, with artwork supplied by Liverpool designer John Biddle.

LOVED ONES : WEEKENDS ARE OURS from Ian Gamester on Vimeo.
Comments
comments