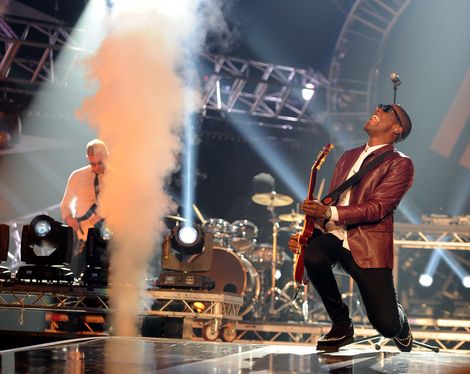 BONG BONG! Getintothis partied like it was nineteen ninety three at the 2012 MOBO Awards. After our 2010 MOBO education we felt like a true graduate in party life, celebrity fudge packing, music of a black origin and goodie bag delving. But there's always lessons to be learnt, so here's what this year's MOBO Bong offering taught us.

The MOBOs Bong red carpet this year was plain surreal.
It was split into two short red run ways. Run way one was for:
a) Concert Square types.
b) Liverpool free magazine mafia/porn stars/hair dressers.
c) Dudes with freebie/corporate tickets.
d) Just dudes on the blag.
Red run way two was for:
a) MOBO BONG Bongers.
b) MOBO BONG presenter types.
Here's a few examples of types from both sides of the red BONG expressway.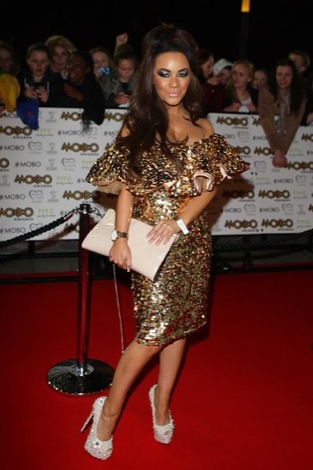 It was so great to see Mickey Rourke back in Liverpool. He may have upped his botox and WWF wear for The Wrestler 2 since MOBO Bong Part One in 2k10 but this is a good thing for the city. Right?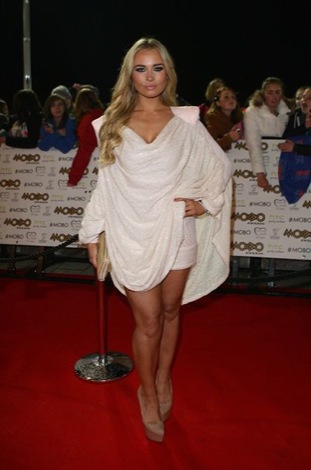 Woolworths calender broad Mandy Harry was also back after MOBO Bong Part One. Since MOBO Bong One she has 'branched out' 'into 'acting' in Liverpool digi-TV flop Desperate Scousewifes. Nobody watched Scousewifes so it was 'canned' after one series, so she's back to underwear shoots. We loved her Labyrinth-influenced clobber. Dave Bowie would have well approved.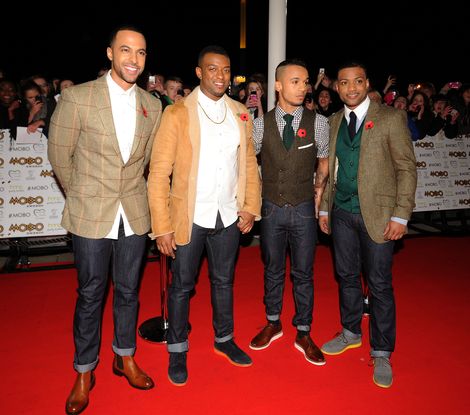 JLS bros have 'turned their lives around' after losing X Factor and are now deemed 'relevant' by the Industry. They came to MOBOs Bong Part Two as The Arctic Monkey bros. Vintage tweed is so in and shows they're ready to embrace the mature market.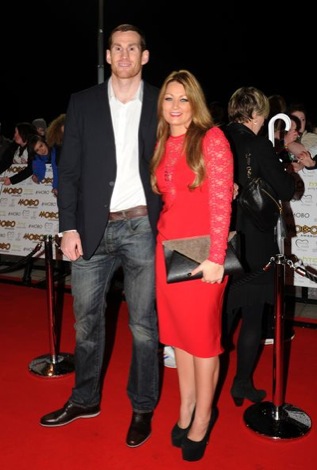 This is Scouse boxer David Price. He took up all run way two. MOBOs Bong is pro all colours and creeds showing you don't need to be black to be mad boss at 'battering the shit' out of people in the ring.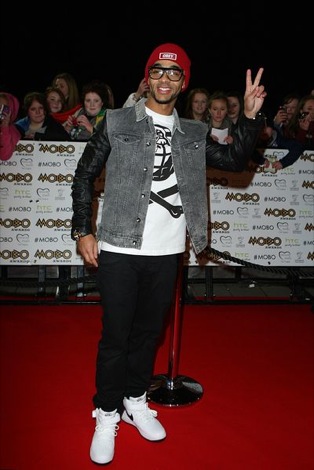 This is Getintothis' favourite MOBO Bong hero, Esco Williams. Esco won MOBO UnSung Bong, but he still wasn't allowed to play during the actual Bong Bong ceremony. He played 'back stage' to the soft porno stars/hair dressers/free mag mafia. Pretty bummed out by this.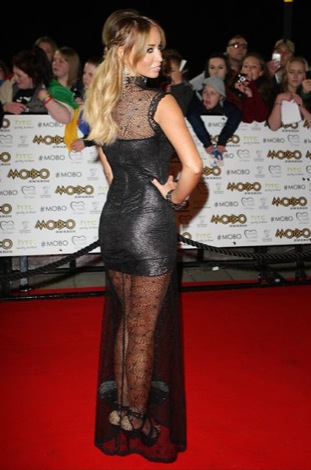 Not sure if this is a soft porno broad, a Desperate Scousey or just a broad. Think she maybe porno related as all the 'paps' kept shouting 'turn around' to snap pics of her ass.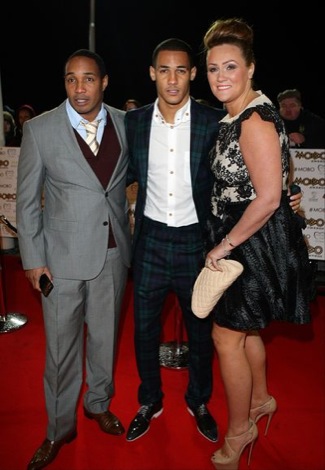 MOBO Bong Part Two had a distinctly second rate feel compared to MOBO Bong Part One in 2k10. We began to feel kinda swizzed when none of the 'football fraternity' turned up except this has-been Paulie 'Guvna' Ince bro and his family. Not even old timer Al Hansen showed. He was probs 'busy' in a Birkdale wine bar.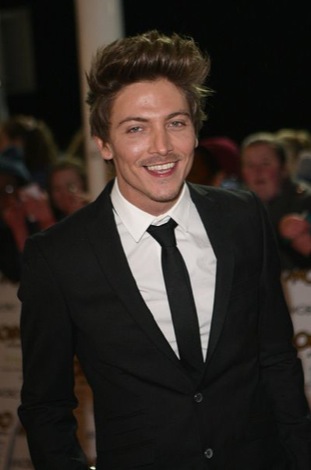 This bum had more foundation caked to his face than a coffee and walnut cake. He did two circuits of the run way until JLS bros showed and fans went mad ass crazy. Still no idea who he is, think he's related to Amy Winehouse. But she is of Jewish origin, no?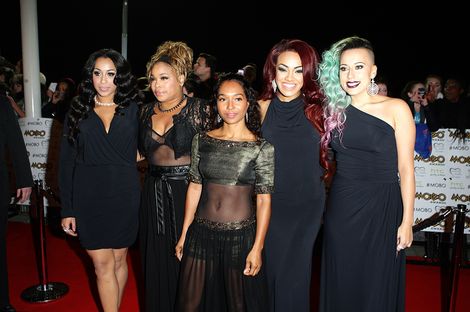 This is TLC and their fan club the Stooges. Everyone was super madass screaming for T-Boz and Chilli but their screams were tainted by an emo feel for Lisa Left Eye who died. They were at MOBO Bong to promo their new film. #RIPLeftEye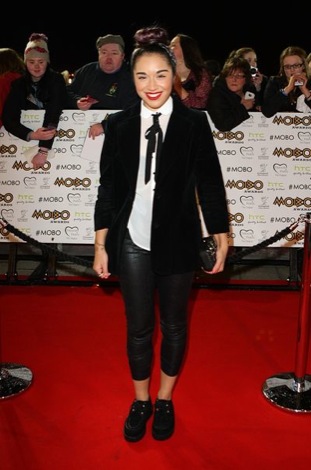 This is Jessie Ware broad. She added some 'class' to Runway One. But no one knew who she was as she isn't a porno/Scousewife and lost the Mercury Bong so wasn't in a tits-and-ass newspaper. She was just 'happy to be there'.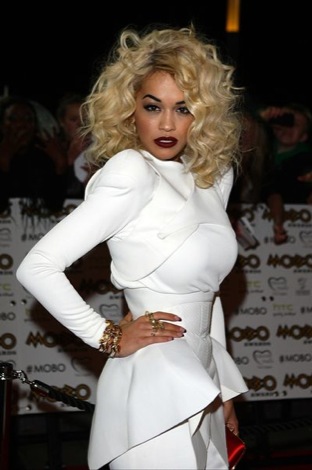 Rita Ora was so effing hot. She owned runway one landing in like Concorde in a corset. Lots of broads/Scousey Wifes looked way miffed when Rita was around. She didn't perform at MOBOs Bong 2k12 – just came 'for the hell of it' before X Factor/other things to do/promo.


These two broads are in tween Scouse/Cheshire soap, Hollyoaks. Nobody was assed about it but it 'cornered' the market for pre-watershed tat so the Industry decided it was relevant and now it wins lots of SOAP BONGS and the broads get lots of soft porno offers.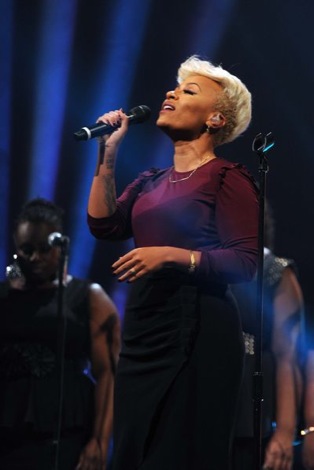 Emily Sandpit has cornered the old MoR Tesco market (where people still buy CDs) like no other this year so it was 'a shoe-in' she would own the MOBOs BONG 2k12. She was so psyched to be recognised among her 'peers'.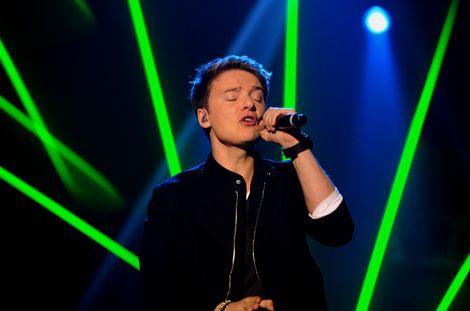 No idea why Chris Martin's son Apple was at MOBO Bong but he did a boring song like his dad's band with green U2 major lazers. It sucked but no-one noticed as everyone was hammered ten minutes into this year's BONG.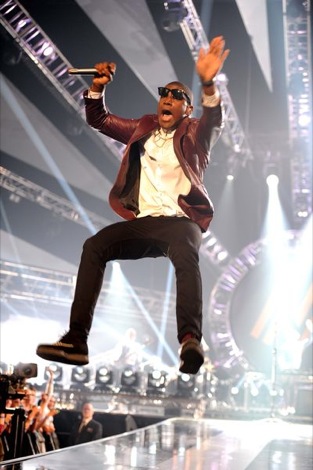 Props to Laby bro he owned MOBOs Bong with a BIG show. Felt kinda bummed he just won one Bong after playing piano, singing, jumping, playing guitar, wearing maroon leathers, making the only decent performance and for being such a nice bro. Kinda suspect the Industry have decided he aint the next Tinie Tempah.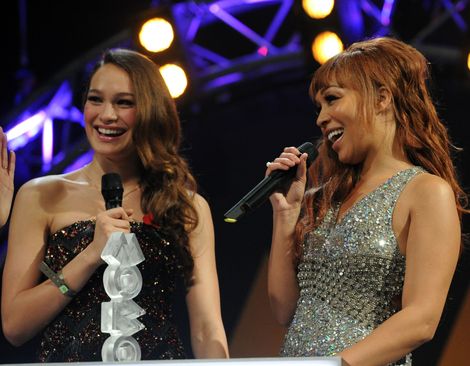 This is X Factor loser Rebecca Ferguson with another unknown broad. Becca was up for Best Bird Bong and Best Slow Bong but lost both to Emele Sandwedge – kinda bummed for Becca as she has 'turned a corner' and deserved to win a Bong in her home city.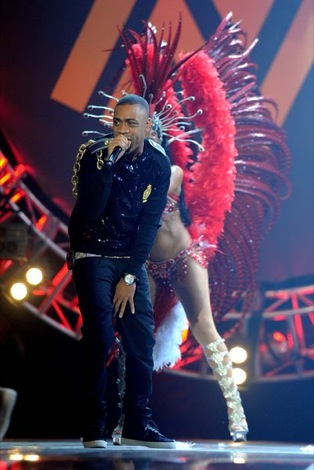 Despite bringing half of Bem Brasil on stage with him, Wiley bombed and everyone went to the bar.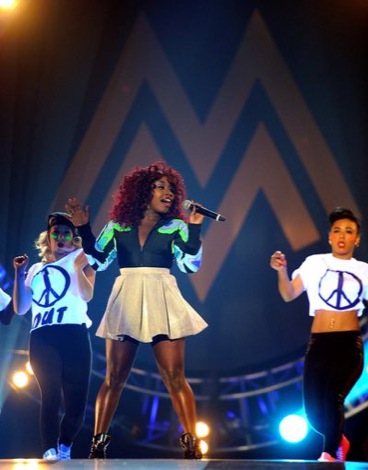 This was another X Factor loser, Toshiba B. Earlier she presented Best Prayer Bong then did a double whammy miming something terribly. We suspect someone must have 'pulled out'.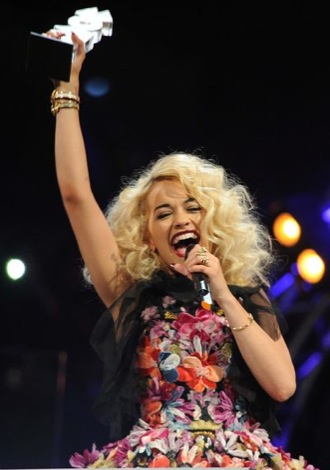 Effing hot Rita Ora changed into a tutu so that paps could get 'maximum value' for their trip up from London. No one was surprised when she won Newbie Bong as she had to turn up for some reason.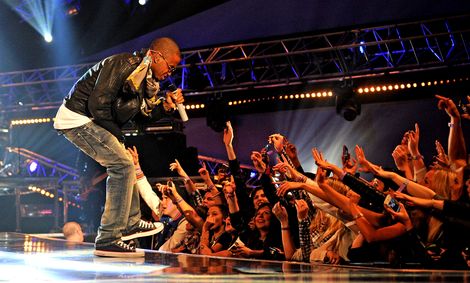 Tray bro did another song. No one was assed. We went to the bar but it had closed.


Even Emele Sandblaster's mum got given a MOBO BONG BONG. Was stoked to see such an 'old-timer' join in the MOBO Bongs.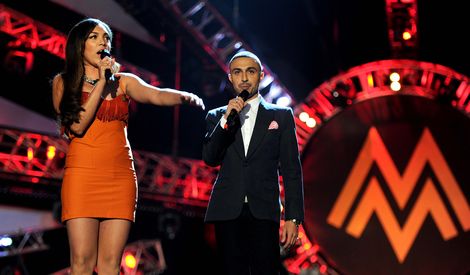 Former Sunday television broad Miquita Oliver and some bro hosted the MOBO. They bombed big time. Oliver cocked up BIGTIME reading the wrong name of the MOBO BONG BONG winner. Emma Sandcastle must have been so peeved that her mum's big moment was ruined by these two jerks.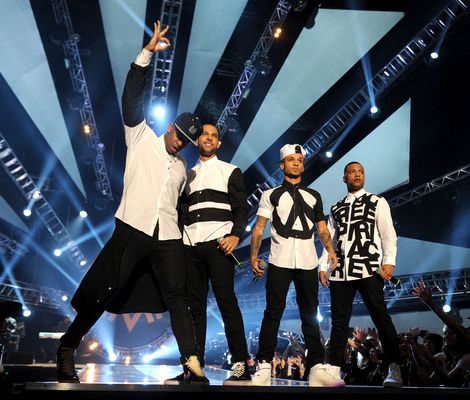 JLS bros had all the tween girls screaming while they covered Justin Timberlake. We thought they were kinda boring.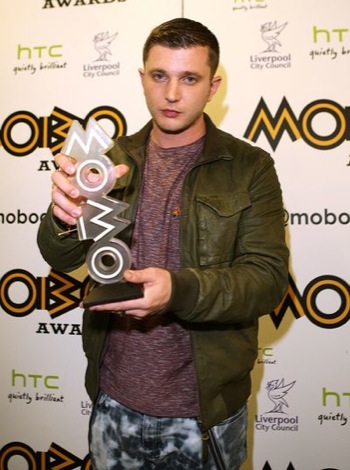 Mr B bro seemed major bummed by the whole night. Looked like someone had interrupted his window cleaning round to give him a MOBO Bong.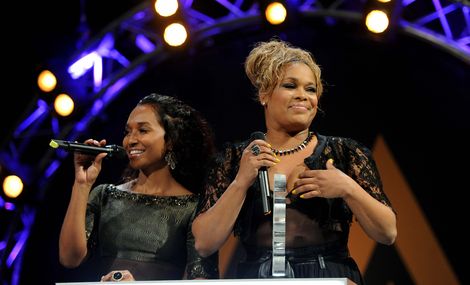 TLC were 'touched' by their BONGY BONG which was introduced by Miquita Oliver as the '14th Bong' – think she'd given up trying by this point because everyone was drunk/gone/not assed.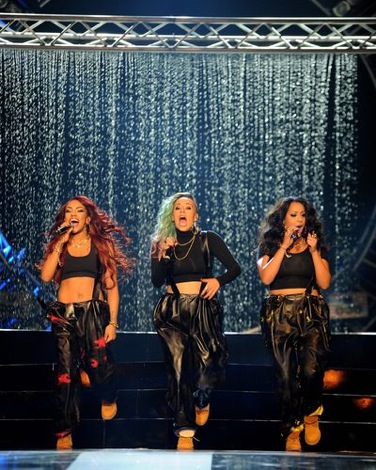 The Stooges were stoked to play TLC classic Waterfalls – in front of a waterfall. I ♥ literal stage production. So simple. So effective.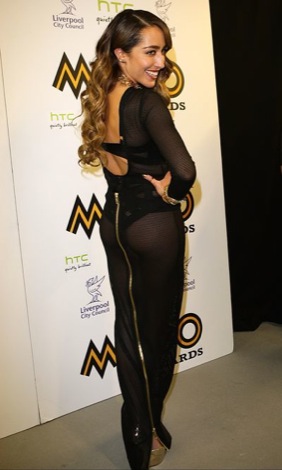 Not sure who this broad is but she had her ass hanging out so was deemed relevant by paps as the evening 'wore on'.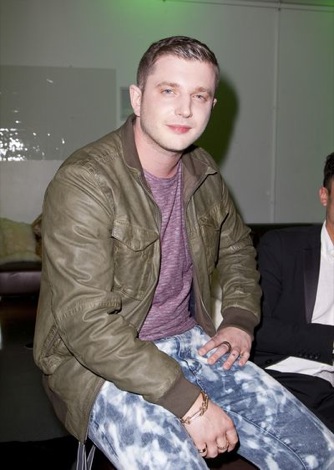 Planny B was so happy back stage planning. Planning his next big plan. Keep on planning. PLAN 4 LYF #plan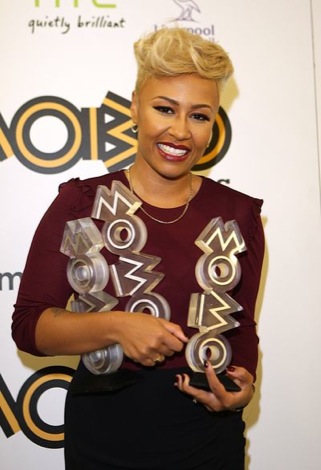 The MOBO Bongs 2012 was an endorsement to Emma Sandbag – think if no one else is assed about her music at least the MOBO Bong people are. Which is a 'lovely gesture'.
Bummed that there was no Hilton afterparty royal rumble with Jermaine Defoe on the decks. Think everyone went home.
With only a few soft porno stars and only a few MOBO Bongers going the Newz Bar it makes me think they won't come back to Liverpool now. Be bummed if there's no MOBO BONG in Liverpool again.
Where you at the MOBO 2k12 Bong?
How did you think the 2k12 Bong compared to the 2k10 Bong? Did it suck? Or was it 'ok'?
Did the doubly dip recession hit MOBO Bong as they had no Bank to bring any real stars?
Should they have let The New Challenger Esco Williams perform? Or would he have 'shown up' all the bad Bongers?
Did you go the PanAm or the Newz Bar and see any soft porn stars?
Is Emelia Sandwich a deserving Bonger and Getintothis is 'missing the point'?
Is it right to have Chris Martin's kid performing at the Music Of Black Origin Bong?
Or was Michael Jackson right – it don't matter if you're black or white – we can all play the MOBO Bong Bong?
Here are the winners of the MOBOs Bong 2012:
Best Bird BONG: Emeli Sandé
Best Bro BONG: Plan B
Best Newbie BONG: Rita Ora
Best Slow BONG: Emeli Sandé
Best Rap BONG: Plan B
Best Vid BONG: JLS – Do You Feel What I Feel
Best Track BONG: Labrinth ft Tinie Tempah: Earthquake
Best CD BONG: Emeli Sandé – Our Version of Events
Best Yank BONG: Nicki Minaj
Best Bob Marley BONG: Sean Paul
Best Jizz BONG: Zoe Rahman
Best Africa BONG: D'Banj
Best Church BONG: Rachel Kerr
BONGY BONG: TLC
BONG BONG: Dionne Warwick
Getintothis MOBOs reading:
The MOBO Awards 2010: What Getintothis learnt
Watch Esco Williams' video to the New Challenger.
Check out our MOBO Awards playlist featuring all the nominees, plus who we think will win and who we think should win.
Check out the Top 10 ones to watch of Liverpool's urban music scene ahead of this weekend's MOBO Awards 2012.
In depth interview with Esco Williams.
Comments
comments