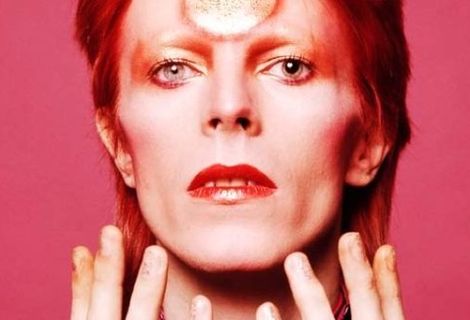 David Bowie returned with new single Where Are We Now? today – his first material since 2003. Getintothis' Alison Gow was one of millions rather excited about the news. When she'd returned to earth we asked her to compile her top ten – no easy task for this super fan who danced to one of his songs at her wedding…

The 8.30am news on Radio Wales is, generally, a quick run through some developments Welsh politics, some Afghanistan-related tragedy, and traffic woes.
On Tuesday January 8, however, the final item (after, indeed, the news of a British soldier being shot dead in Helmund) was a stunner.
David Bowie had released a single. With an album to follow. DAVID. BOWIE. My David, the man who fell to my particular patch of nine-year-old Earth and revolutionised my music world with Scary Monsters and Super Creeps. (Note: Said revolution was not difficult, given that same summer brought horror in the form of the Gap Band's Oops Upside Your Head and Leo Sayer's More Than I Can Say).
After a 10-year hiatus, and a no-show at the 2012 Olympic Opening Ceremony that dashed fans' hopes of a live performance, he's back to mark his 66th birthday with a single, Where Are We Now? to be followed by his 30th studio recording, The Next Day.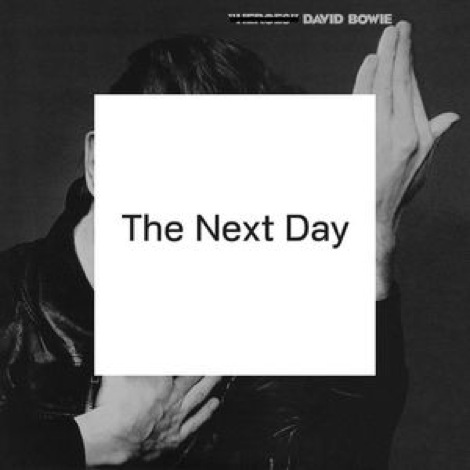 Awash with personal references, melancholy abounds in the new single – Bowie sings of "a man lost in time", stalking hauntedly through Berlin streets "just walking the dead" but towards the end hope soars "as long as there's you, as long as there's me".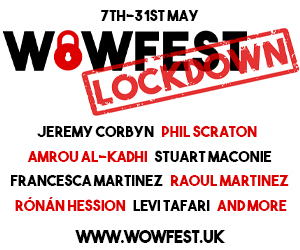 It is unutterably moving, even allowing for the fact the video features a Bowie character with an uncanny resemblance to the Bo! Selecta Bear, and reminiscent of Seven, from the album Heathen.
As you'd expect, when Twitter heard of the new single, it exploded. Just about every national newspaper website has dusted off it's Bowie biog and cobbled together some thoughts about What It All Means with an eye to linkbait and comment.
What it means, quite simply, is that a singer who defies convention and description (although well done Guardian for attempting it with the term 'Glam rock singer') is still telling his stories through the medium of music and imagery.
This isn't a reinvention, it's a performance. Whether it's Cockney Troubador (London Boy) Apocalyptic Saviour (Ziggy Stardust), Nihilist (Berlin period), drum n bass (Earthling) or blond pop star (Let's Dance) Bowie is a deck of cards, and you just have to play the hand he deals you.
So, let's turn over the cards he placed – in no particular order – on my piece of green baize, shall we?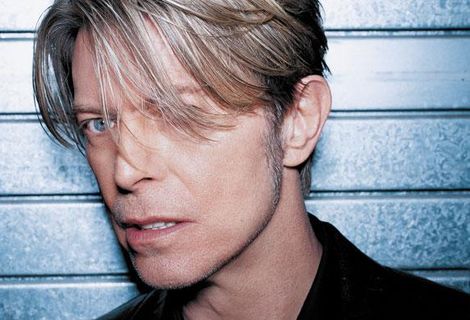 1. Station to Station: from Station to Station (1976)
Otherwise known as Bowie – The Cocaine Years, the album includes the magnificent Golden Years, and bizarre TVC 15, about a girlfriend being eaten by a television set.
But for me the standout is the eponymous opening track, with it's sense of impending disaster; the slow build of synthesised train tracks emerging from the vinyl crackle, the agonized wail of strings, the maddening, repetative 'dum, dum, dum, dum' beat, then…nothing…
Followed by Bowie informing us of "The return of the Thin White Duke, throwing darts in lovers' eyes". Scary, wonderful, compelling.

2. Cygnet Committee – from Space Oddity (1969)
Despite Space Oddity sounding naive and folky, it's actually Bowie at his most cynical, tapping directly into what was commercially attractive to get his sounds out.
Opening with Space Oddity, it swings between flashes of brilliance-to-come (Letter to Hermoine) and cludgy social consciousness (God Knows I'm Good). Janine is probably the most accessible track but Cygnet Committee has always been my favourite.
To me, it tells of a parasitic relationship between a guru and followers – it's properly Anti Christ in its cynicism ('We used him, we let him use his powers – we let him fill our needs'), and I can see how the leap from that to the Messianic Rise and Fall of Ziggy Stardust was a natural step.

3. Survive – from Hours (2003)
Critically acclaimed, panned by most fans, this is a problematic album for me. Lyrically it's beautiful, and some of the tracks soar, but in this case the sum just isn't greater than the whole of the parts.
Having said that, Survive is one of the most gorgeous, memorable songs in the Bowie canon – guitarist Reeves Gabrels is nothing short of astonishing; the heartbreaking beauty of the lyrics – "I should have kept you, I should have tried"… "You're the great mistake I never made" and the optimism of the repeated refrain "I'll survive". It's unforgettable.

4. Panic In Detroit – from Aladdin Sane (1973)
Picking just one song from Aladdin Sane is hard – it does, after all, include the tracks Jean Genie and Life on Mars, but Panic In Detroit is a standout that defies time and is as relevant today as then.
It's a bleak look a the (short) life of a revolutionary – I believe it's loosely based on discussions with Iggy Pop – and features Mick Ronson in the form of his life.
Raw, thundering and angry. Reading the Stephen King novella, Apt Pupil, years later it struck me – is what Bowie's young protagonist grew up to become.

5. Rock n Roll With Me – from Diamond Dogs (1974)
After the Ziggy phase came a vision of post-Apocalyptic hell where "fleas the size of rats sucked on rats the size of cats".
As a kid, everything about this album unsettled me, including the cover art. As a teen, I read 1984 and everything made sense. 'When you rock and roll with me' is a small glint of hope in a world gone to hell.
It's the song I danced to at my wedding. That's it, really.

6. Jump, They Say – from Black Tie, White Noise (1993)
Here is Bowie's mentally-ill half-brother, Terry, once more. Terry haunts the Man Who Sold the World – far more, for me, than Aladdin Sane – but this track, from a few decades later, is horribly gripping because of the role onlookers play – urging a suicidal person to take that step into the ether and oblivion.
The track has a jazzy, discordant feel that (to me, anyway) speaks of the would-be jumper's suffering – it's itchy, twitchy, and deeply uncomfortable, but it works perfectly.

7. Yassassin – from Lodger (1979)
Poppy and jangly, this is a bit at odds with Lodger – the most accessible of the Berlin trilogy in my mind.
I just checked the release date on Wikipedia, to discover Lodger is "more accessible than its immediate predecessors Low and Heroes" so, there you go. I must be right.
Other than the fact that Yassassin is Turkish for 'long life', I can't exactly explain why this is one of the best songs on the album apart from – you have to dance to it. YOU HAVE TO.

8. New Killer Star – from Reality (2003)
The first single off an album that is one of my favourites (auto skip on Pablo Picasso, if I'm honest) it sits alongside Survive for me as a sublime musical piece that uplifts, despite the apparent post 9/11 subject matter.
Gerry Leonard is astonishing on the guitar (he uses an ebow). It's a track to drive fast to and forget that it doesn't necessarily make a lot of lyrical sense.

9. Sons of the Silent Age – Heroes (1979)
They 'stand on platforms, blank looks and note books'.
For me, they are T. S Elliot's Hollow Men – striving and failing, frightening and pathetic.
The optimistic, 'baby, baby, baby' of the chorus just throws the passivity of the Sons into sharp relief. Their world really does end with a whimper, rather than a bang.

10. Rock n Roll Suicide from The Rise and Fall of Ziggy Stardust… (1972)
The album's closing track and a single – an odd choice given the treasures RCA had to chose from.
The opening lyrics – that first drag of a cigarette – are incredibly visual; you can almost see the smoke ring.
It's post-career Ziggy, when all has gone to ashes, but when listened to in context of the entire album it's a rising up – a return to give hope and encouragement, and a beautiful counterpoint to the opening despair of Five Years.
Rock n Roll Suicide is a howl although I think it's one where anguish becomes defiance, and it (to me) it's a massive double eagle to the world.
I love it.

Comments
comments