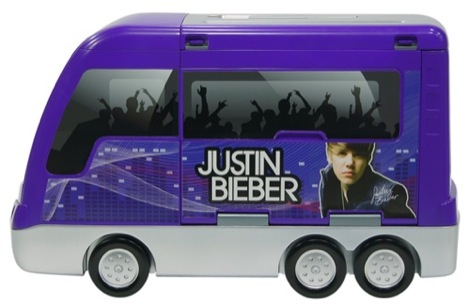 Liverpool's gigs and concerts in 2013 are being booked up fast, here's Getintothis' guide to the ones not to miss for the first quarter of the new year.

10 Bands, 10 Minutes: Fleetwood Mac at the Kazimier – Saturday January 19, 8pm-3am
THIS super fun concept of 10 bands playing 10 minutes including covers of one select act returns to the Kazimier with soft-rock gods Fleetwood Mac.
Regulars and Liverpool lovelies Married to the Sea are joined by a feast of hot new bands including melancholic marvels Silent Sleep, deep riffers Avenging Force, harmony heroines Barbieshop and the highlight of the 10 Bands, 10 Minutes session Alpha Male Tea Party who excelled with their Prince offering.
Ensuring you keep rocking til you go your own way at 3am, is Gold Soundz DJ, Andrew Ellis.
Details.
Joy Formidable at the Kazimier – Tuesday January 22
POWERHOUSE trio Joy Formidable return to Liverpool on the eve of the release of their new album Wolf's Law.
Bold drums and strings are added to Ritzy Bryan's winning vocal and crunching guitar adding a richer taste to their already challenging sonic palette.
Details.

4 Men 4 Mencap at The Zanzibar – Saturday January 27
THE four men being Pete Wylie, Brian Nash, Ian Prowse and Ian McNabb performing on one stage together.
All proceeds going to Mencap.
Details.
Rue Royale, Silent Sleep at Leaf – Wednesday January 30
NOTTINGHAM'S Rue Royale don't mess about.
Having clocked up over 400 shows in the last three years, this husband and wife songwriting team have impressed 6Music's Gideon Coe and a legion of fans alike.
Inspired by the likes of Fleetwood Mac, Radiohead and Grandaddy, they bring their assured acoustic melodies to Liverpool. Home boys Silent Sleep provide melancholic lullabies to soothe the soul.
Details.
Wave Machines at the Kazimier – Friday February 1
LIVERPOOL alt-pop outfit Wave Machines return to the stage in support of their long-awaited and much-anticipated second album Pollen.
Combining slick electronica, savy lyrical nous and intricate textures, Wave Machines are a firm favourite with fans and critics alike.
They return to the Kazimier after a superb outing late in 2012 (review).
Read Getintothis' interview with Wave Machines here.
Listen to Outfit's remix of Wave Machines here.
Details.
Chew Disco at the Kazimier – Saturday February 2
AFTER nearly a two years away, Chew Disco returns for it's 11th party with London no-wavers Trash Kit heading the bill.
Alongside them are raw disco noise trio Queer'd Science, and the clever lo-fi fuzzy garage of Manchester's Sex Hands.
Also featured are DJs, new video works, and performances by their troupe of in-house go-go dancers. Oh, and if that aint enough there's a free compilation to the first 100.
Proceeds go to Icebreakers Uganda – still fighting the good fight for LGBTs in Uganda, where being gay can literally mean death.
Details.
Patrick Wolf at the Epstein Theatre – Thursday February 7
ART POP enigma Patrick Wolf celebrates ten years of music bringing his new album Sundark and Riverlight to Liverpool.
Foregoing the usual 'Best Of' format in favour of re-recording old songs, Patrick has ditched the electronics, the drums and the loud guitars for delicately picked ukulele, dulcimer, piano, harp, violin (all played by Wolf) and the bare-bones of an orchestra.
Should sound marvellous in the exquisite surrounds of the Epstein.
Details.

The Wave Pictures at the Shipping Forecast – Friday February 8
MOSHI MOSHI'S Wave Pictures specialise in super tight indie pop.
Coming from a long lineage that draws on The Modern Lovers and The Smiths, they're joyful yet tinged with a dark, cutting edge.
Support comes from Liverpool collage rockers Hillary and the Democrats.
Dutch Uncles at The Kazimier – Friday February 8, £7
LIVERPOOL isn't the only city undergoing a music renaissance.
Down the M62 our cousins in Manchester have a raft of new bands making big waves and revitalising guitar pop.
Alongside Everything Everything and Egyptian Hip Hop, Dutch Uncles are in the leading pack channelling urgent, cerebral melodies with catchy hook-laden choruses.
Completing this must-watch EVOL show are ex-Wu Lyf frontman Francis Lung, Vasco da Gama and Hey Carrianne.
Details.
ARK02 at Drop The Dumbells – Saturday February 9
DEEP HEDONIA, Liverpool collective spearheading the electronic renaissance in the city, present their second instalment of EDM with a complete whopper of a line up.
Heading the field are James Rands' first foray into 'proper band' swag with Lunar Modular. They line up with Getintothis' new favourties Afternaut, Bantam Lions and Acrobat with new acts GhostChant and Kepla also on the bill.
In the cosy surrounds of Dumbells on Slater Street this is one Saturday night guaranteed to set the pulse racing.
Details.

Local Natives at the Kazimier – Tuesday February 12
A REAL scoop for Club EVOL as they bring alt-rockers Local Natives to Liverpool for their debut offering.
Blending intricate rhythms, big guitars and soaring vocal harmonies they're how Arcade Fire could have gone had they not blustered the Bruce Springsteen route.
Expect some almighty new tunes from their forthcoming second album, Hummingbird, plus some under the radar classics from their debut Gorilla Manor.
Details.
NME Award Tour at the O2 Academy – Wednesday February 13
THE annual NME Awards Tour returns to Liverpool with a cracking collection for 2013.
Mercury Prize nominated Django Django are joined by Liverpool's Miles Kane, in the tour renowned for breaking small bands into the big league.
Also on the bill are rock and rollers Peace and hype band Palma Violets who played a storming set at Liverpool Psych Festival last year.
Details.
Bird EP launch at Leaf Cafe – Friday February 15
BIRD are one band on the lips of many Liverpool music fans and 2013 could be a big year for the band.
Adéle Emmas' trio have honed their sound, tightened their live show and are now readying a new set of tunes which should see them step things up a notch.
Let's hope so. Catch them at Leaf while you can.
Details.
Everything Everything at O2 Academy – Sunday February 17
MANCUNIANS Everything Everything return to Liverpool on the back of the release of their second album, Arc.
Splicing math-rock with tangled pop vocals, EE have built up a solid fanbase since their acclaimed debut Man Alive and hopes are high for a repeat second offering.
Liverpool buzz band and GIT Award 2012 nominees Outfit are also joining them on their current UK tour.
Details.

Esco Williams at the O2 Academy – Thursday February 21
MOBO Award winner Esco Williams plays his biggest headline date yet.
Off the back of his debut single, The New Challenger, the GIT Award 2012 nominee continues his ascent to the top with a slot at the O2 Academy.
Expect big tunes, big choruses, big musicality and big smiles as Esco and his band the Kontrollers rip up another storm in his home town.
Details.
Four Tet at the Shipping Forecast – Thursday, February 21 – rescheduled date
UNDER the guise of Four Tet, Kieran Hebden has been pushing EDM forward for more than 15 years.
Since his eponymous debut single, thirtysixtwentyfive, that clocked in at well over half an hour, Four Tet has been a flagbearer for new and original electronic music.
Releasing six studio albums, including the classic Rounds and most recent 2012's Pink, his three hour DJ set in The Shipping Forecast should be something to behold.
Details.
Mazes, Mind Mountain at The Blade Factory, Camp and Furnace – Friday February 22
LIVERPOOL Psych Fest extends their mind-altering gig schedule with the addition of Mazes.
Returning to the Camp and Furnace's Blade Factory after the Psych Fest's debut outing, Mazes' scuzzed up rock and roll should turn those white washed walls a deeper shade of dirt.
Alongside them are Liverpool drone-prog beasts Mind Mountain. Expect something big to go off.
Details.
Swim Deep at the Kazimier – Saturday February 23
THERE'S a big noise surrounding Birmingham's Swim Deep.
Signed to Sony and having bagged support slots with Two Door Cinema Club and Spector, they seem destined to be fast-tracked to the top.
Dealing in hip beachy swoons which has already been lapped up by the kids, now it's Liverpool's turn to dive in.

Richard Hawley at Liverpool Philharmonic Hall – Monday February 25
BUILDING from his gritty Sheffield origins into a cultural icon, Richard Hawley's career includes years performing with great British bands Longpigs and Pulp, and includes collaborations with Arctic Monkeys and Elbow.
His significant solo career has spanned no less than seven albums, including this year's Barclaycard Mercury Prize nominated Standing at the Sky's Edge. Hawley's live performances captivate with a timeless grace and irrepressible swagger.
Read Getintothis' interview with Richard Hawley here.
Details.
GIT AWARD 2013 closing date – Thursday February 28
LIVERPOOL'S premier music prize is in it's second year and the closing date for entries is February 28.
The 12 judges were announced earlier this month, including BBC 6Music's Tom Ravenscroft, Q Magazine editor Andrew Harrison, NME magazine's Matt Wilkinson and the cornerstones of Liverpool's music scene.
They will decide who will make the 12-strong shortlist, following in the footsteps of Loved Ones, Esco Williams, Outfit, Stealing Sheep and The Tea Street Band.
For more information on how to apply visit here.
Liverpool International Jazz Festival at the Capstone Theatre – Thursday February 28 – Sunday March 3
WIDELY seen to be the highlight of the Spring calendar is the first ever Liverpool International Jazz Festival.
This long weekend showcases the immense talents of performers such as Roller Trio, Led Bib, Robert Mitchell, Kit Downes Quintet, Denys Baptiste's Triumvirate and all under one roof.
The festival will culminate in a closing performance from Courtney Pine, a jazz icon who helped to launch the Capstone's jazz programme to sell out audiences back in 2010.
Offering a mixture of free and ticketed events, the festival looks to cater for both devoted fans and newcomers, keen to see the best jazz Britain has to showcase.
For a full preview read here.
Details.
Foals and The Invisible at the O2 Academy – Monday March 4
THIS should be a huge year for Foals.
One fo the finest live bands in the UK are back with their third album Holy Fire and it's set to go off for the Oxford quintet as they follow up master classes Antidotes and Total Life Forever.
In support is another superb act, The Invisible, who rocked Liverpool's Parr Street Studio 2 late last year. Do not miss this one.
Getintothis talks to the Invisible.
Details.

Il Sogno Del Marinaio at the Kazimier – Tuesday March 5
MIKE Watt is widely recognised as one of the iconic bassists in punk rock history.
His CV reads Minutemen, Missingmen, fIREHOSE, and is now bass player for Iggy and The Stooges – and this Spring he arrives in Liverpool with the trio of Il Sogno Del Marinaio.
Mixing versions of Minutemen classics with new creations, the trio bring top notch rock and roll to the Kazimier.
Support comes from Liverpool's own Antipop Records' Super Fast Girlie Show.
Details.
Maps & Atlases and Tall Ships at the Kazimier – Tuesday March 5
DOUBLE headers don't come much more enticing than this.
Maps & Atlases' mix technical progressive musicianship with super cool pop while Tall Ships blend epic postrock with math rock anthems.
How cool does that sound? You're in, right?
Details.
Deap Vally and Drenge at the Shipping Forecast – Thursday March 7
A BUZZ band double header as Harvest Sun and EVOL bring Los Angeles's duo Deap Vally and Sheffield brothers Drenge to the Ship.
Expect fuzzy guitars weaving in with mountains of melody neatly packaged for your aural pleasure.
'We believe in bringing truly live music back,' says Lindsey Troy's DV, let's wait and see.
Wild Nothing at the Kazimier – Monday March 18
IS chillwave over? Tell you what isn't – good tunes.
Wild Nothing deal in both. Call it dream-pop or whatever, but their 2012 second album Nocturne specialised in catchy hooks plastered in beautiful textured washes of instrumentation.
All of which lends itself to a fine night down the Kazimier.
Details.

Comments
comments