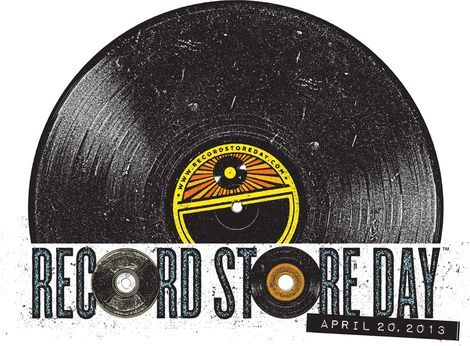 Record Store Day 2013 – here's the guide to what's out on April 20. It's quite some list.

It seems like only ten minutes since we walked past Probe Records and saw the queue snaking down School Lane on Record Store Day.
A funny modern day phenomenon, which we certainly support, but can't help but feel it attracts idiots quick to cash in on rare items and others that simply like to show off with their one purchase of wax throughout the year. It has that New Year's Eve drink culture feel about it.
It's also strange that certain artists release a so called one-off for the day only to reissue it later in the year at half the price.
All said, though, it supports your local record shop – which is only a good thing – and often your smaller indie band – another very good thing. So we're definitely behind this quirky little boutique event in the music calender.
This year's Record Store Day is on Saturday, April 20 – and the product list has been released. It's RIDICULOUSLY big.
You can have a gander here.
UPDATED:
Never ones to miss out on a cool, independent happening, FACT join the local record shops celebrating Record Store Day 2013.
Their pop up shop, is a grand addition to Probe and 3B Records, helping support independent Liverpool musicians.
Gary McGarvey's Screenadelica hosts gig posters up for sale before finishing with a viewing of Empire Records.
For more details visit here.
Record Store Day.
Record Store Day in Liverpool – Wolstenholme Creative Space, Game Theory and more.
Getintothis on Record Store Day
Getintothis on Probe Records.
Getintothis on the death of the indie record shop.
Comments
comments