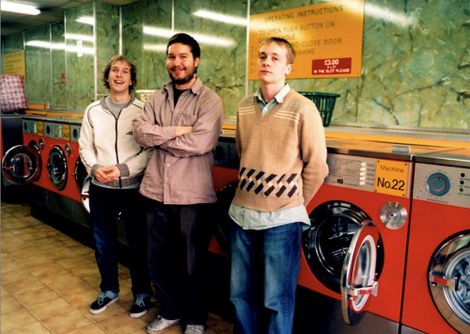 Wave Pictures apply ultra-catchy pop to super-sharp musicianship, Getintothis' Dru Ryder is left positively exuberant.

Verbosely gifted indie trio, The Wave Pictures, took to The Shipping Forecast charming the crowd with their sardonic lyrics and simple melodies.
The geeky, straight laced lads don't try to be anything other than what they are, perhaps why they have attracted an ever-growing following.
Liverpool five-piece, Secret Garden Gathering kicked off the night with an ethereal sound somewhere between folk and psychedelia.
The allure of the soft guitar and Toots' vocals led well into The Loose Hearts set, who were a complete contrast, pushing rock vocals and killer guitar.
Regulars on the Liverpool scene, the band performed with ease even when two guitar strings broke. Maybe lose the hat though, Luke.
Hillary and the Democrats blend polished indie pop which is both commercial and ultimately dull – taking repetition to the extreme it seemed as if they had a ready-made formula which refused to deviate from a tried and tested path.
Small town boys with romance and comical genius up their sleeve, The Wave Pictures buttered up the crowd with their lyrics and matching giraffe t-shirts.
Somewhere between chasing the philosophical and humorous, the band opened with the sinister with Stay Here and Take Care of the Chickens.
Just when they make you feel one thing you're flipped from sad to happy, thoughtful to fun. A surprising amount of guitar solos introduced some blues-rock riffs showcasing the trios supreme musicianship.
Bashing Spaghetti (the song, not the food) and other catchy numbers into the sea of minds before them, Getintothis went home singing, smiling and hugely satisfied.

Comments
comments