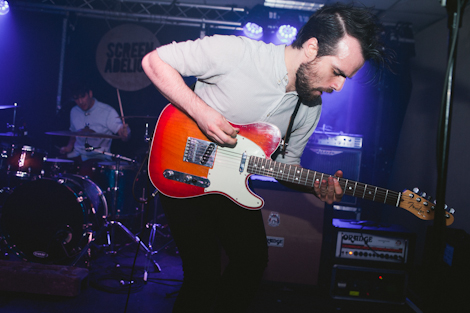 From nippy time signatures to overinflated egos and screaming loud noises, Getintothis' Rosanna Hynes mixes sonic stylistics at Liverpool Sound City 2013.

Mello Mello drew a surprisingly large crowd early doors on day two of Liverpool Sound City as Liverpool quartet Cheap Thrills beguile early doors.
They layer a mix of I am Kloot in the artfully tuneless vocals – though it could just be the accent – with a sniff of Arctic Monkeys and The Music in attitude and stylistics.
Their timing is impeccable; all nippy chord changes and transitions in beat. It would be great to dance along with their frantic, twitchy energy, so a later slot at another gig would be worth the risk for sure.
We hot step to Zanzibar as Wild Smiles, a trio sans bass from Winchester exceed their lazy comparisons of 'Nirvana meets the Beach Boys', exuding the attitude and spirit of a primal L7, but with Mudhoney's Mark Arm leading the charge.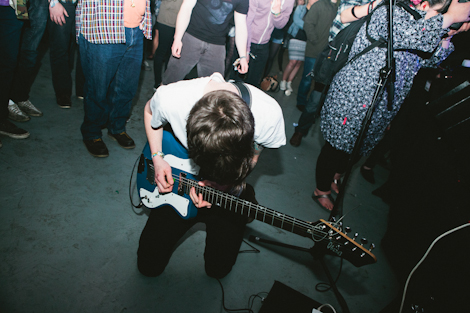 Marmozets – style over substance
Luls fail to turn up; with the word on the street being that they broke up – their loss, for sure – so it was to Brink, which has proved a hard sell in the atmpsohere stakes, but Glass Caves soon prove we're onto a winner.
With the place buzzing by 10pm, the Yorkshire boys got a great reception – and with good reason, as their indie rock with lush, full harmonies and loud drums a highlight of the evening.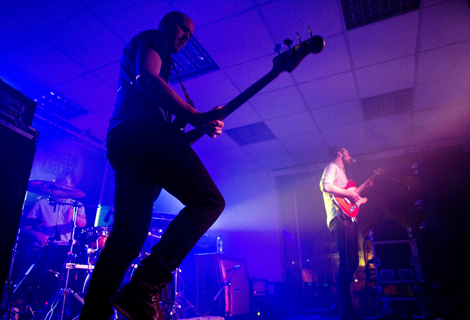 Arcane Roots – a screaming marvel to close the night
The night took a turn for the worse at Screenadelica, as Marmozets fail to impress with their incredibly dull scream/metalcore,/whatever.
It's not the genre that's the problem, but rather Marmozet's complete lack of natural musical intuition combined with their overinflated egos.
Arcane Roots close the night on a better note, with their shockingly heavy delivery, they've oodles of charisma as the sizeable crowd are mesmerised by their performance which finds intricate melodies juxtaposed with hammering drums. A triumph.
Pictures by Getintothis' Conor McDonnell and Tom Adam.
Comments
comments