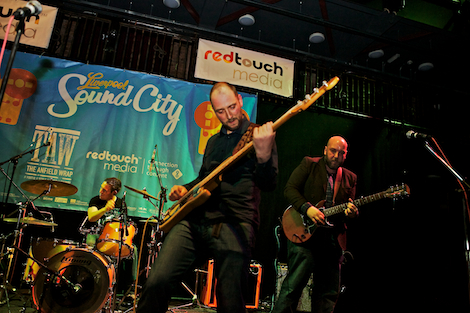 Getintothis' Matthew Crist wakes up to the smell of Bold Street Coffee at Sound City, taking in sounds, stories and silver linings.

It's Friday, it's Liverpool and so far it's perfect.
After a somewhat disastrous opening night for some, thanks to a combination of scheduling changes and, at times, over exuberant organisation, day two could only be an improvement for those of us that spent most of the previous night on the pavement instead of watching good music.
Californian indie-pop outfit Hands offered a little west coast swagger in The Garage after dashing up the M6 from a sold out show in London last night. Perfect timing and not a sign of jet lag, well the smell of Camden maybe…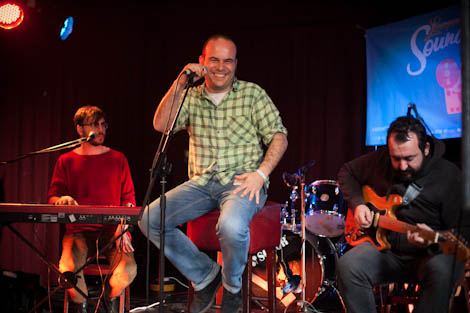 An evening with Eric Fuentes down at Mello
Meanwhile, Catalonian crooner Eric Fuentes was performing his very own version of "An Audience With…" down at Mello Mello. Offering stories and anecdotes that would have put Peter Ustinov to shame and even finding time to put his own Spanish slant on covers by none other than The Grateful Dead and Frank Sinatra. Eclectic? It's something to be.
After the short walk down to Bold Street Coffee, and smelling the cool coming from Leaf, Cheshire born Scouse pop fiend Ed Black (we get to see him at last!) leaves the granules spinning with his quirky blend of local observations and carefully crafted, straight forward guitar pop. All with a cheeky smile of course – that's the coffee for you. Well, at least Bold Street seems alert again.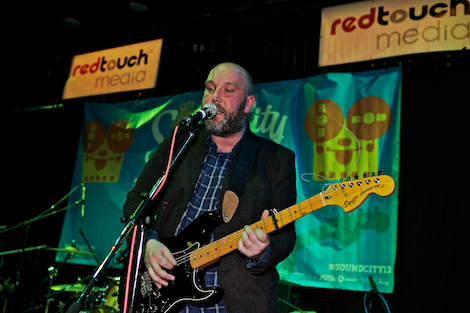 Voo – doing what they've always done, and hugely effectively too
What were we saying about scheduling? After word gets round that Voo's set at the Black-E has been put back an hour, that gives us time for a little light relief and careful consideration at the now buzzing Tabac. Oh well, every cloud has a silver lining…
Ps. We're now stood in the Black-E, the sound has improved from last night and Voo are doing what they've been doing since the end of the last decade. And doing it well. The signs are good but our battery is dying. Sound City… where's your charger?
Pictures by Getintothis Matt Thomas and Marie Hazelwood
Comments
comments