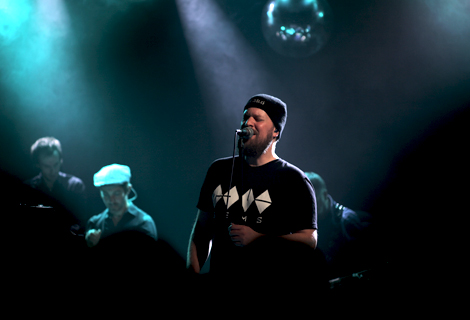 John Grant exposes the danger and emotive power he unleashes on record live in Liverpool, Getintothis' Sean Bradbury is profoundly moved by a man laying bare his confessional self-destruction.

John Martyn once said he did not keep diaries, but instead made albums. This was a big, powerful, dangerous man who entirely exposed himself and repeatedly – riskily – poured his huge heart out on record. A man who, despite hurting those closest to him with endless reckless excess, still inspired loyalty and devotion from a fanbase far and wide through his irresistibly honest confessions.
It was possible to root for John Martyn in the face of glaring self-destructive flaws. And it is impossible not to feel the same about John Grant.
When the burly, bearded, beanied one takes to the keyboard unaccompanied for his final encore and delicately purrs out the opening line of Caramel – "My love is the rarest jewel/And he grounds me with his love," – the comparisons to Martyn are striking; lucid emotional expression delivered with simple knockout melodies which make you catch your breath.
And the same devotion is there from the off, the wolf-whistles, whooping and waves of warmth from the crowd almost knocking Grant back with embarrassment. The applause after each number is raucous, borderline manic at times, with an undercurrent of desperate encouragement.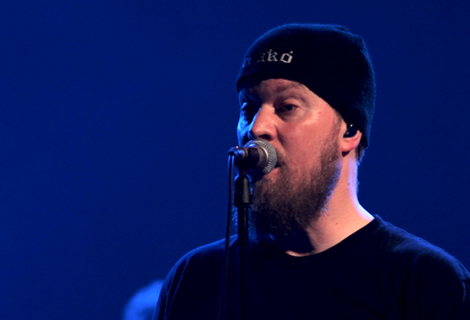 John Grant was in heroic form at a sell-out East Village Arts Club, Liverpool
While the Americana-tinged ballads of debut release Queen of Denmark have given way to something much more electronic and space-aged on Pale Green Ghosts, the albums are united by the painfully true tales they tell and a sense that Grant is all the time singing and thinking aloud, still trying to figure things out.
The drink and drugs are hopefully behind him but his relationship with sex, and coping with being HIV positive, is now firmly on the agenda. His lyrics suggest he can be confident – "the greatest motherfucker that you're ever gonna meet" in fact – but remains wracked by guilt and doubt: "I should've practiced my scales/I should not be attracted to males".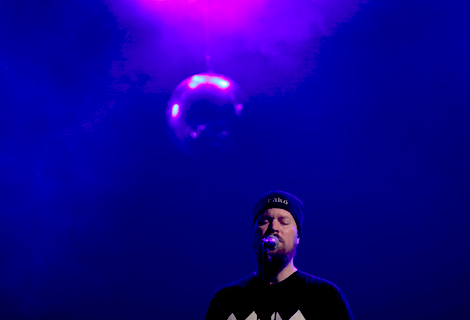 Grant's set finds a fine balance between his two records, building up with a couple of his new upbeat electronic numbers here before releasing and recovering with an older, slower number there. Glacier – possibly the sweetest Caramel taste on Pale Green Ghosts – is all excruciating tenderness until dropping into an echo-soaked, overdriven coda. Chicken Bones squelches along delightfully with Stevie Wonder keys fuelling a delicious, funky outro.
His live show is a dark night of a beautiful soul, with the deepest depths of the human condition nakedly on display. Whatever destructive forces may have held him back in the past, it feels like he is well on the way to breaking free. John Grant is not alone, wherever TC may be.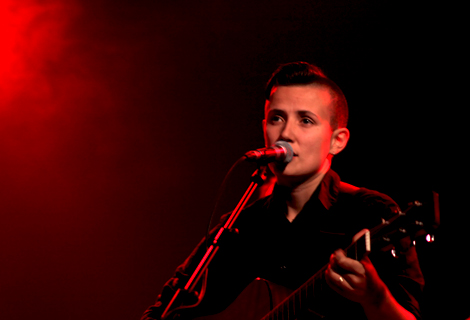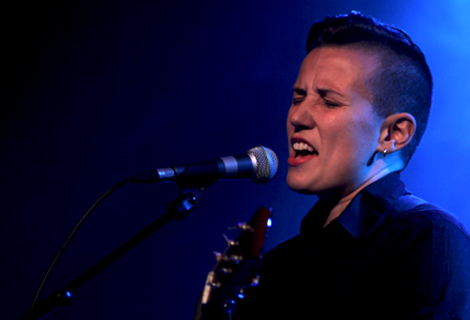 Josefin Winther supported John Grant in Liverpool at East Village Arts Club
Pictures by Getintothis' Ian Gamester.
Further reading on Getintothis:
Getintothis selects Merseyside music's top 25 tracks of 2013 so far.
Getintothis reviews John Grant at Static Gallery, Liverpool
Getintothis reviews Green Man Festival 2010 feat John Grant and more: Brecon Beacons, Wales
Comments
comments