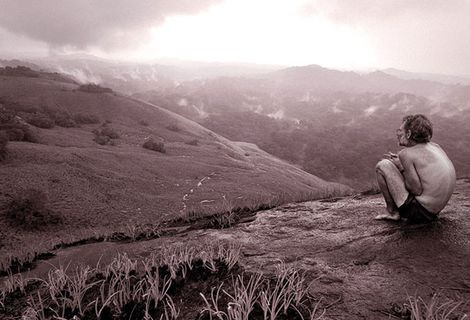 Viola Beach deliver carefree coastal melodies by the bucket-load – and they're coming to a city near you.

We've never really been one for the seaside. Which seems somewhat ironic given the wealth of fine coastal resorts we're spoilt with in the North West.
It always seems so much of an effort: the wealth of provisions you have to take with you (or the vital ones you leave behind), the casting aside of suitable footwear in favour of clunky apparel which will be sand-ridden within moments of arrival, the pre-requisite of favourable weather which rarely arrives, the gathering of troops to make the sojourn worth your bother, and then, if you're like me – the sea itself – which is invariably filthy, cold and causes irritable skin conditions.
Nah. You can keep your tacky pier heads, fairground attractions, halls of mirrors, rock pools and candy-coated treats, we'll stick to the city. It's safer. And has better coffee.
It's fair to say Viola Beach have more than an affinity for the coast. Aside from their name, and track titles like Out To Sea, they trade on feelings of escapism, summer hedonism and spirited reckless abandon.
Which is ironic, given they're four teenagers from Warrington. Lap it up, they've got it in spades.



Viola Beach.
Viola Beach are: Kris Leonard (guitar/vocals), Frankie Coulson (guitar), Jonny Gibson (bass) and Jack Dakin (drums).
Photo: Annie Musselman.
Comments
comments