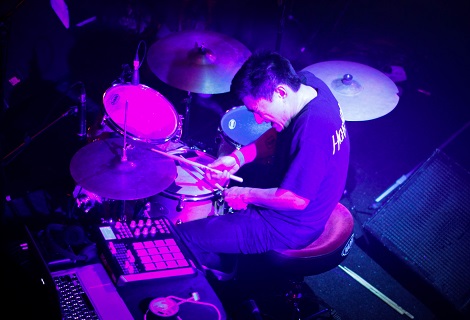 Inkarta's first night staked a huge claim for Liverpool's biggest and best club night, Getintothis' Eamonn Lavery caught the first wave.

In a Liverpool whose weekends are becoming increasingly oversubscribed with high profile club nights, one group of promoters has laid a new claim to the Thursday territories in the promoter battles of 2014.
It is a tactic not without precedent. Thursday in Liverpool has always been a big student night out, and with Abandon Silence's huge success seeing it migrate from Thursday to weekend killing Saturday night slots, a packed clubbing calendar had a curious hole in it.
Enter the latest regular club night for Liverpool's favourite polygonal dance floor, Inkarta at the Kazimier.
Coming from the crew behind Everisland, and a host of other popular one-off nights across the city, the first night was hyped something silly, but with a line-up consisting of Detroit's Shigeto, and a rare Liverpool live sets from dance floor mesmeriser Dauwd and the near mythical Italo-acid of Jacques Malchance.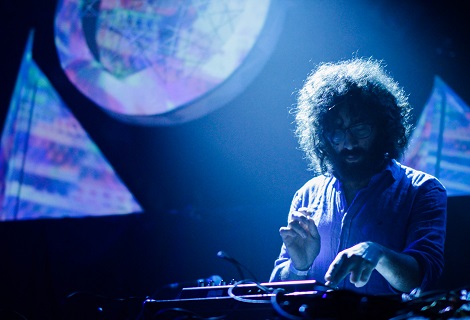 Jacques Malchance at the Kazimier, Liverpool
The venue fills up just in time for UpItUp Records' head honcho Giacomo Fazi to present a live set of songs from the long-rumoured, never-before-heard Arpeologie album.
Playing under his braindance moniker Jacques Malchance for the first time since 2010 (excluding his equally legendary prog-disco Organ Works performances), Jacques' arsenal of analogue sounds, acid bass and snappy breaks seem to initially take an unsuspecting audience by surprise.
By the end of his set, his analogue squelch and ravey basslines have the crowd cruising along at a comfortable boogie.
We then move on to tonight's main attraction, the wonderfully abstract Shigeto.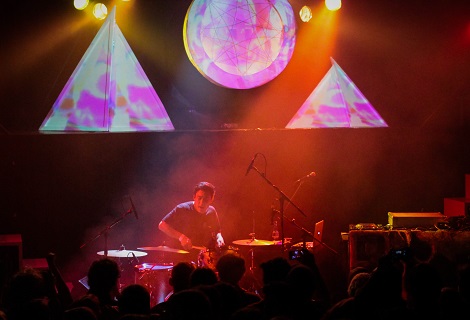 Shigeto at the Kazimier, Liverpool
The Michigan born producer's music is an embodiment of the near post-apocalyptic space of a decaying Detroit.
Bringing together and mangling stylistic tropes from the city, which owes as much to Detroit house as the Detroit beats scene and J Dilla.
His sound is an intense mix of soulful, sparse Rhodes piano and melodic percussion over fractured rhythms and unsettling soundscapes.
Shigeto's live show begins on a laptop, where he builds up loops before shuffling over to a drum-kit.
The dynamic range and sense of tension in his songs, and the expressiveness and feel in his drumming are all wonderful things, as – it must be said – a remarkably unmoved Liverpool crowd was blessed by a truly talented performer.


Dauwd at the Kazimier, Liverpool
The much more dancefloor oriented Dauwd looked straight out of a Daz advert when he appeared in his bright white t-shirt to prop up proceedings into the small hours.
The former SAE Liverpool student has gone on to huge things in the last few years, and the reasons are clear to see.
An incredibly polished live-set of unapologetic crowdpleasers saw a hitherto relatively sluggish dancefloor finally liven up.
The Welshman, who shot to the forefront of alternative electronic music in those heady days of future-garage played a set of bass driven four-to-the-floor and studied deep house stompers.
As it was only the launch party, the night struck as one that hadn't quite found its identity.
In a night of interestingly varied performances, the crowd didn't always seem properly engaged with the music, but this will come in time, and Inkarta #001 proved a more than promising foray into Thursday night clubbing.
Pictures by Getintothis' Eamonn Lavery.
Further reading on Getintothis:
Comments
comments