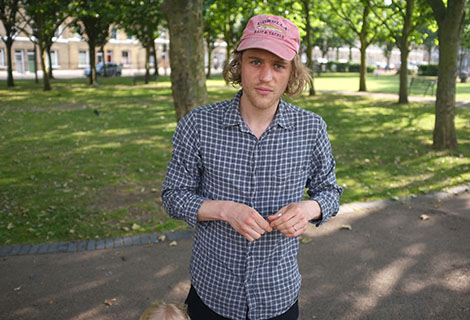 Mongolian throat singing, the world's most drunken fan and the prettiest face ever to grace Leaf's stage, Getintothis' Emma Walsh reflects on an eventful evening on Bold Street.

Against all odds from previous days events, we managed to drag ourselves down to Leaf on Saturday night for Johnny Flynn & the Sussex Wit's sell out show.
As we braved a hair of the dog, the audience welcomed Cosmo Sheldrake to the stage. Cosmo Sheldrake, a name, we've since discovered, that elicits a very strong and immediate reaction from those who've experienced the man first hand before.
While most seem to love him or hate him, we were very much stuck on the fence. Sheldrake, "a multi instrumentalist musician, composer and producer" opened with a song inspired by Mongolian throat singing, which his mother teaches, and continued his diverse set with a traditional New Orleans carnival song, giving a very worldly feel to his performance.
Using loops, samples and whatever instrument he happened to have at hand, Sheldrake's music is very much the brainchild of a busy mind. The Guardian very aptly described Sheldrake's approach to music as a "childlike curiosity and wonder". He also has a wonderful taste for the nonsensical, referencing Edward Lear as an inspiration for one song.
Another track, presumably, unnamed, Sheldrake created from nothing in an improvised performance, though we wondered just how many times he had pulled that particular rabbit from his improvising hat on this tour.
Flitting from literary airs and graces with the words of William Blake's The Fly put to a beautifully composed piece of music, to the downright raucous with a traditional hoedown about a pig, complete with crowd whoops.
Still unsure of what to make of Sheldrake, his final song pushed us very abruptly off the fence as two other Sussex Wits joined him onstage for a 'rehearsed piece' to which the two new faces contributed absolutely nothing other than some awkward dancing. Yep, pretentious.
The musical merit of the Sussex Wits could not be questioned under the brave leadership of Johnny Flynn though as they and their fearless leader swapped and exchanged a wide variety of instruments between songs, racking up an impressive range. Jack of all musical trades, and impressively, master of all – even the spoons, which as any closing time commuter on the 86 will know is great accolade to give anyone other than the old gent who used to soundtrack the bar staffs' journey home.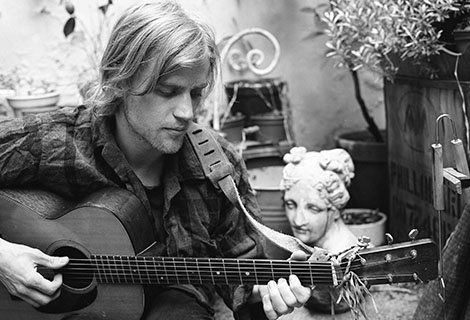 But oh, Johnny Flynn, perhaps one of the prettiest faces to ever grace the Leaf stage, and with a voice that could charm the Liverbirds out of the skies. And ladies, just when you thought your ovaries couldn't physically swell any further he goes and sings Einstein's Idea, a song written for his young son. What unfolded during Flynn's set was a wholly lovely performance, all very pleasing to the ears, but rather unnoteworthy.
Ardent fans, of which there were many, were entranced, but as a bit of a bystander it was all just alright. We weren't blown away.
Speaking of fans, can we just take a minute to talk about Johnny Flynn's biggest fan? Or "that drunk guy" as he became known to the entire audience as he drifted from one corner of the crowd to the other singing his sozzled little heart out, waving around a copy of the setlist from a previous gig, and constantly shadowed by a very apologetic friend.
Big props to the woman who waited for a lull in the music to speak for 90% of the audience when she told him, for God's sake, to shut up.
Pictures courtesy of: Sure Fire Media
Further reading on Getintothis:
Liverpool photographer Conor McDonnell takes official wedding pictures of Kanye West and Kim Kardashian
Dan Croll, Dave McCabe and Silent Sleep set for Brazil World Cup 2014 Expo
Twilight Sad to play cult debut album in full in Liverpool
The Magnet is back again – Hardman Street bar promising live music and late night parties
LIMF 2014: By The Sea, Baltic Fleet & more set for Getintothis & Bido Lito! stage in Sefton Park
Comments
comments