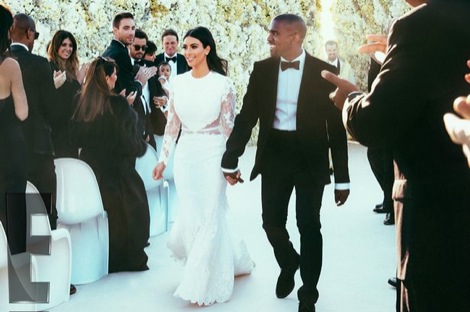 Merseyside snapper and GIT contributor Conor lands ultimate 'gig' with Kimye's wedding shots. Yeezus!

Getintothis contributor Conor McDonnell landed the ultimate photographic job last weekend when he was asked to take pictures of Kanye West and Kim Kardashian wedding.
Conor, 22, from Lydiate was whisked off to Florence to capture hip hop's top name tie the knot to reality TV's biggest star in what will no doubt go down as one of the weddings of the decade.
Kardashian and West wed at the 16th-century Fort di Belvedere in the Renaissance splendour of Florence at a Hollywood celebrity-filled occasion.
McDonnell was sworn to secrecy and made to sign a confidentiality clause not revealing any details of the star's wedding however the happy couple revealed his pictures via Twitter and Instagram instantly being spread right across the globe.
Conor's pictures show the couple kissing in front of their closest family and friends, standing by a vast wonderwall of flowers, just moments after saying their vows and exchanging Lorraine Schwartz wedding bands.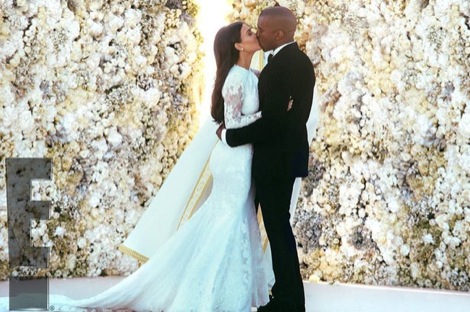 In another image, Kim, wearing a custom-made Givenchy Haute Couture gown, and Kanye walk hand-in-hand down the aisle after getting married.
According to reports in the national media, among the guests were Steve McQueen, director of Oscar-winner 12 Years a Slave, and Lala Anthony, wife of New York Knicks basketball star Carmelo Anthony.
Conor's pictures of the Kimye wedding have now become the most 'liked' on Instagram with 1.83m people giving the thumbs up on Kim's account while being retweeted nearly 93,000 times on Kanye's Twitter account. A staggering 114,000 have favourited one of his wedding pictures.
McDonnell, who started contributing to Getintothis aged 18 back in 2008, began his career by shooting a Subways gig when he was studying his GCSEs before becoming Rita Ora's official photographer while also hanging out with Jay-Z and U2.
"Rita is awesome," Conor told us previously. "I've been doing loads of work for her – videos, photos, promo work. She's a really great person to work with and be around; very fun, cheerful, down to earth, it's a good laugh.
"The first time I photographed Rita was when she supported Drake at the ECHO Arena. I'd heard some of her stuff before so was pretty excited to see her as I'd heard good things about her live.
"A few weeks later she was back in Liverpool on the DJ Fresh tour. I got asked to come along and do a video for her. I got to hang out with her backstage and we took some portraits, did a few bits for the video and got on really well."
Conor has subsequently become Ellie Goulding and McBusted's official photographer as well as doing work for Biffy Clyro, The Stone Roses and Robbie Williams.
For more of Conor's work see here and for a full interview with him see here.
Further reading on Getintothis
Deltasonic founder Alan Wills funeral details released.
Liverpool bands line up for Brazil World Cup 2014.
Forest Swords: From Norse sacrifices to Smooth FM and making the follow up to Engravings.
Twilight Sad to play cult debut album in full in Liverpool.
LIMF 2014: By The Sea, Baltic Fleet & more set for Getintothis & Bido Lito! stage in Sefton Park.
LightNight Liverpool 2014: Cathedral, Black-E, FACT, St Luke's Church – picture gallery.
Liverpool Sound City 2014: Review round up and top 10 bands of the festival.
Liverpool Sound City 2014: Picture gallery from all three days of the festival.
Liverpool Sound City 2014 – all the bands reviewed from the three days.
Comments
comments