Andrew Laval presents scholarly soothing sounds on his debut EP, school's most definitely out for new student Getintothis' Steph Niciu.
We pretty much went to school and larked around with our mates with a permagrin etched onto our faces and tried to be unfazed by what the future held. While we were doing that, Andrew Laval, from Hertfordshire, was establishing himself as a singer/songwriter by penning his own tunes. Fair play.
Laval has done well for himself since then. He's released his debut EP Swallow and has featured in this year's Sound City line up.
Listening to the EP, you can't help but think that he demonstrates a great degree of sincerity in his tracks, as he sings about the trials and tribulations of relationships. He forges an instant connection with the listener in songs such as Swallow and Fold when he tells us: It's just logic that my world will fall apart.
His strength as a songwriter and guitar player is shown through the craftsmanship of Roll Of Film. He creates a soothing and easy to listen to sound, which works really well with his lyrics, as he vents about the frustrations of unrequited love.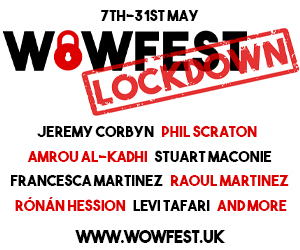 Swallow is a rounded and accomplished effort by Laval. You could easily spend a lazy afternoon listening to this. Probably best to have a box of tissues on hand to dab your eyes with. Just sayin'.
Comments
comments