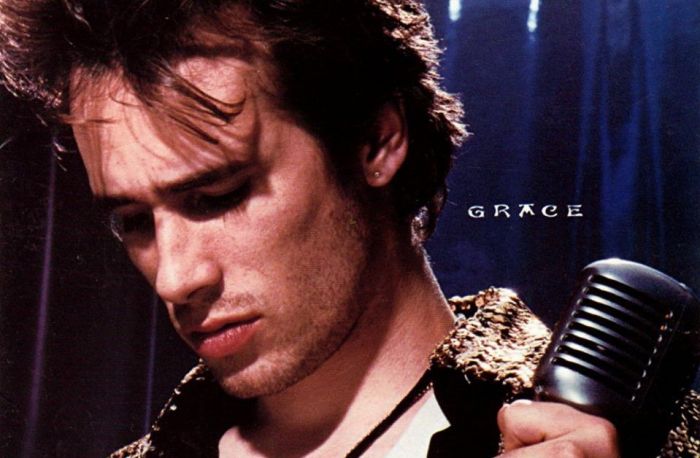 Twenty years on, Jeff Buckley's Grace remains strangely out of time yet an untouched classic, Getintothis' Dominic Allen reflects on its legacy and other lost diamonds.
There are some records which represent a time and space in the lexicon of rock history. From Sergeant Peppers and London Calling, to Nevermind and Definitely Maybe, these era-defining albums, are…well, exactly that.
And then every so often there's a record that comes out, which defies genre, and is so out of time that it flies under the radar. And then, some years later, you just get it.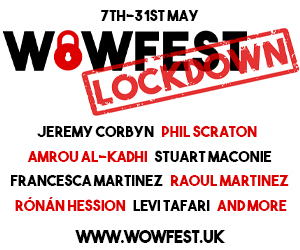 Jeff Buckley was indeed lauded in his lifetime – a staggeringly talented singer with the opera-singer range, and the blues-inspired guitar-heroism who wrenched every sinew and last drop of emotion from every lyric he ever wrote. An expansive, wildly ambitious soul, whose artistic limits were only imposed by his own untimely death in 1997, at the age of 30: not from drug-infused suicidal tendencies but from accidental drowning in the strong currents of the Mississippi River – his body later discovered on the shores of the Wolf River, just downstream from Memphis, home of the blues.
So what did he leave us? Aside from the inevitable overflow of posthumous releases, live recordings, bootlegs and bonus edition money-spinners, Buckley left us with one particular epitaph, on which he will be judged by future generations. And on which his romanticised, nigh legendary status is built today. Grace.
Released twenty years ago this August, in 1994, and Buckley's only official studio album release in his own lifetime, Grace was a unique record of any time. But sandwiched between the arse-end of grunge and the stillbirth of Brit-pop, it defied those comfy pigeonholes and had a mission all of its own. To this day, I've no idea quite what Buckley intended to achieve when he entered the Bearsville Studios near Woodstock, New York in 1993, having recently assembled a slightly ramshackle band to elaborate on his solo sound honed in the bars and backwoods of New York City. I'm not sure he did either, but this was his magnum opus moment whether he liked it or not. A grand kaleidoscope of epic rock, soul and blues, interweaved with hymnal moments of beauty, buzz-saw aggression, and perhaps the greatest cover in the 'alternative' canon since Hendrix's All Along the Watchtower (give or take a Johnny Cash slice of Hurt).
I remember the first time I listened to the record, almost two years on from his death. I barely knew the name, let alone the backstory. In fact I barely heard it first time round. But two things lodged into my head – the ethereal, calming rhythms established in those first few magical seconds, and the intense voice lodged somewhere between heaven and hell and impossible to ignore. And thinking about it, I'd never heard a record before that dared to juxtapose grungy riffs with choral harmonies and somehow get away with it.
But this was Buckley in a nutshell – he dared to break barriers, by having no barriers in the first place. Like a free-form jazz artist, his music mantra was based on educated riffs, unorthodox tunings and classical tendencies. Like his father Tim, cult singer songwriter from 25 years earlier, his influences were huge: plucking the bittersweet-ness and soul from Ella Fitzgerald and Nina Simone, throwing in the primal beast of Led Zeppelin, and finally adding a pinch of mystic, Qawwali salt from Nusrat Fateh Ali Khan, whom Buckley described as, 'his Elvis'. And interestingly, the only thing he confessed to stealing from his father – other than his vocal athleticism – was a 'fleeting glimpse' (they only met on two or three occasions).
The songs speak for themselves – a killer opening trinity of Mojo Pin, Grace and Last Goodbye. The immaculate elocution and purity of Lilac Wine, the swooping lyrical masterpiece of Lover, You Shoud've Come Over, the violent angst of Eternal Life and of course, the monumental reading of Hallelujah. On another note, it seems sad that he decided to cull Forget Her from the final pressing of the album, one of his finest compositions.
As for his legacy, the Coldplays and Starsailors of this world don't always do Buckley the greatest of favours. But his influence created a subtle but noticeable seachange with the likes of Radiohead and Muse becoming far more than just a cult fancy. In fact, the rebirth of the tortured solo vocalist gained really momentum in the early noughties, and from Rufus Wainwright (who paid tribute to Buckley on his last visit to Liverpool) to Damien Rice, and more recently Anna Calvi, Scott Matthews and Cat Power, we hear the Buckley vibe in various shapes and forms. Most recently and closest to home, Merseyside's Moats paid homage to the man and the album with their new release Jeff Buckley.
As with all the truly great albums, Grace is all about the collective artistry and feeling of the piece, rather than the individual parts on which it is so passionately and intricately composed. There's that rare undercurrent which pulls you in, a subtle but commanding force of nature, and a blinding white panorama of fierce ambition. These days, one can only wonder whether he could have topped it.
Buckley's other lost gems
Forget Her (included on later editions of Grace) – a once lost masterpiece.
The Sky Is A Landfill (Sketch for my Sweetheart the Drunk) – political, raw and anti-Grace…
Morning Theft (Sketches for my Sweetheart the Drunk) – fragile and forlorn beauty
What Will You Say (Mystery White Boy) – A live staple, epic in scope.
I Shall Be Released (Live at Sin-e Legacy Edition) – Emotionally wrought Bob Dylan cover.
Comments
comments