All We Are have taken on Caribou's Can't Do Without You ahead of Liverpool Music Week, which is to see sets from both artists, Getintothis' Patrick Clarke reports.
Ahead of their last-minute addition to the already stellar bill of Liverpool Music Week's closing party, Liverpool threesome All We Are have unveiled their latest track – a sensuous, slowburning cover of Caribou's Can't Do Without You.
The track initially appeared as the  lead single for the Canadian producer's sixth album Our Love, which garnered near-universal acclaim and is supported by a string of live dates. They include a Music Week set of his own in the form of tomorrow's (October 23) headline slot at Camp & Furnace, which sees support from the likes of Patten, Jessy Lanza and Getintothis favourite Evian Christ.
All We Are's reworking infuses the electronic original with their trademark organic textures, beginning with an extended and emotive crescendo of a shared vocal refrain, before slipping into an understated, utterly danceable groove. In the final third the trio step up once more, unleashing the kind of explosive blend of hypnotic, layered rhythms and  bright, genial textures that no-one else can quite replicate.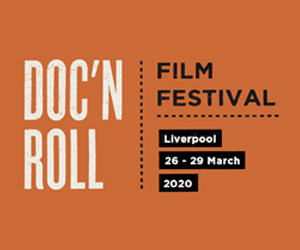 It's yet another triumph for the group, whose captivating homecoming set last week was labelled "glorious" by Getintothis' Emma Walsh. It's also a tantalising sampler for both artists upcoming sets at this year's festival, which boasts a star-studded lineup including Mogwai, Wild Beasts and Chvrches.
The group are also set to release their self-titled debut album on January 5, preceded by single I Wear You on November 3.
The closing party on November 1 also sees the hotly anticipated launch of The GIT Award 2015, with a raft of up-and-comers including VEED, Queen Maud and Chemistry Lane, and DJ sets from the likes of or:la.
Comments
comments