Cyril Hahn's Liverpool debut saw a stunning blend of SoundCloud sensations and an auspicous smattering of originals, Getintothis' Patrick Clarke takes in a slow-burning masterpiece of a night.
It's clear from the apathy greeting Orlagh Dooley, a.k.a or:la, that the Tuesday night Magnet crowd are here for one man only – the much-revered Cyril Hahn, remixer extraordinaire and the hype-machine's man of the hour. There are a mere thirty or so people in attendance – almost none of whom actually take to the dance floor, favouring the closeted bar-side booths or a secluded conversation round the corner from the stage.
Her set goes relatively unnoticed, which is a shame considering she proves herself a DJ worthy and more. Admittedly it's not a stellar set, regardless of  attendance, but it's a solid one nonetheless, built around slightly anonymous mid-tempo beats and the occasional deft loop or sample that would be sure to incite a groove or two under more nocturnal circumstances; she takes the stage, after all, at only 10pm. For now though its mere potential, though enjoyable nonetheless.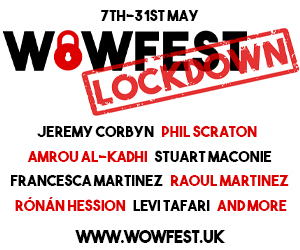 Tom Davies follows, and despite the dancefloor attendance swelling to a small group of students who've clearly come up too early, to begin with he has similarly sparse luck when it comes to truly sparking something. Again that lack of fire amidst the audience betrays the DJ's own abilities.
He saturates his set in a delicately crafted momentum, injecting character and personality into a fluid techno sound that draws on space and minimalism to juxtapose infectious grooves which he releases with magesterial timing. Thankfully the set finally kindles something among the gradually swelling crowd, and as inebriation kicks in amidst the skulkers at the back and a raft of goggle-eyed heads nod their way toward the stage, its a stage ideally set for the venerable Mr. Hahn.
It's not until the stroke of midnight that the headliner actually appears, a good twenty minutes or so after Davies concluded his set, and the venue seems to have packed within an instant. The anticipation is at a palpable, quivering  fever pitch, and the uproarious reception as an understated, single figure approaches his decks is one befitting a DJ of his surely-destined superstar status.
It's a set which leans confidently on original material throughout, but unsurprisingly he opens with a tried and tested belter from his glut of sensational remixes – his opulent, emotive reworking of Mariah Carey's Touch My Body. The reaction amidst a now stuffed-to-burst room is unsurprisingly rapturous, the producer's prowess assured within the opening seconds.
The aforementioned originals hold up too, hypnotic in their textural swirls and laying emphasis on a similar penchant for the emotive, saccharine grooves of 90s R&B to his remixes, it's a retroist, euphoric affair, every ounce lapped up by an adoring public. It's when he drops that remix though – his thick, eddying reworking of Destiny's Child's Say My Name – that he proves the true extent of his powers, igniting the night into something very special.
As he leaves the crowd in exultant tatters, The Magnet's resident DJ's pick up the pieces, and though boasting more than a touch of brilliance themselves the crowd soon begins to dissipate, seemingly having had their fix. But what a fix it was – Hahn taking his formidable hype and unleashing with aplomb – proving himself every ounce the leviathan of modern dance in the making and defying his medium's flash-in-the-pan mentality with aplomb.
Pictures by Getintothis' Jamie Drew
Comments
comments