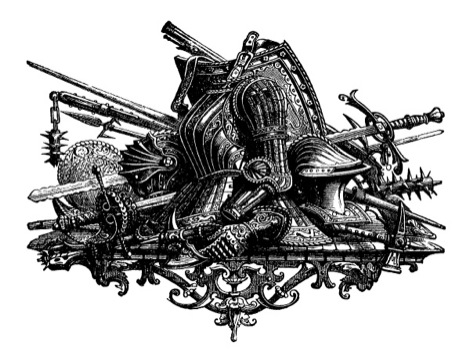 Liverpool's new music pool is as expansive as ever, Getintothis' Peter Guy makes a healthy selection of Merseyside's current crop which deserve your full attention over the next 12 months.

Merseyside's Ones To Watch. Where to start?
First off, we're hugely tired of repeating the words 'Liverpool music renaissance'. Not only is repetition dull (with the exception of Kompakt or Krautrock) but it's futile and serves little purpose. We don't like to repeat ourselves, and we're hugely aware you don't want to read the same old shit. That said, concocting our annual round up of the best new talent from the region was an almighty task. Naturally, when creative pools are bustling there's also a healthy dosage of pond scum.
And yet, the starting point was easy. Notable selections made, we then trawled and listened to more. That's when it gotten more difficult. That's when we realised just how much new music was seeping out of the city. Some, seeping like an infected pus-filled open wound urgently requiring medical attention, yet others, emerging from a newly-unlocked secret portal radiating aural goodness. And the challenge became all the more tasking.
From a hefty original long list, we decided to take out all bar one of those who've been on a GIT Award shortlist; so while we know there's bright things in store for a wealth of artists who still fit the newcomer category, those that were nominated in 2012 and 2013 were omitted. There were around 30 other artists who we rated highly but felt compelled to leave out, and possibly reflect on in the future. And just as we thought we had reached our conclusion, Getintothis' Mike Townsend weighed in with a further four artists we just couldn't possibly leave out.
So while this list is far from definitive (and in no particular order), we feel all those below are there on merit and have huge potential to flourish during the next 12 months. We hope you enjoy listening to this lot as much as we enjoyed writing about them – and feel free to tweet us on @Getintothis any suggestions we missed out. In the meantime, soak it up…
/// The Big Three \
1. Jetta
Twelve months ago, it's fair to say few people in Merseyside would have heard of Jetta John-Hartley. In fact she's hardly a household name right now. However, her GIT Award nomination last April went some way to establishing this ferociously talented young lady.
Having worked with the likes of Pharrell, Paloma Faith and Cee Lo, she's readying her 2014 debut EP which features a characteristic blend of steely guitars, swelling orchestration, *big* choruses and her massive vocal roar. Lead track, Feels Like Coming Home, soundtracked Google's 2013 highlights package garnering a whopping 28 million views thus far and is also being used to trail Colin Farrell's new film, Winter's Tale.
Having produced one of the sets of last year's Sound City in May, she returns to Liverpool for an Echo Arena support slot with Ellie Goulding on March 8. Expect this Liverpool pop star diamond in the making to be a name on many more people's radar later this year.

Getintothis on Jetta.
2. All We Are
When we selected Dan Croll in 2011's Ones To Watch we couldn't have foresaw just how much his star would rise. We'd like to believe the same could happen to All We Are.
If you're switched on to Liverpool music, you'll be hugely familiar with the name, yet it's their 2012 reinvention which has caused ripples. From twisted folk they've morphed into a soulful gloop of glistening rhythmic guitar-funk underpinned by whopping hooks which embed deep into your subconscious.
Late last year, the trio were awarded a pot of cash by the Momentum PRS Fund before Domino Records offshoot Double Six (Steve Mason, Jon Hopkins, Bill Ryder-Jones) won the battle to snap them up – the future looks hugely promising.

Getintothis on All We Are.
3. Circa Waves
Circa Waves have blasted out of nowhere. Well, not quite nowhere, but few would have predicted that former Fly With Vampires' Kieran Shudall would have been thrust into the spotlight in quite the manner things have progressed over the last six months.
When early demo Young Chasers was thrown up online last March, Shudhall, by his own admission, was simply testing solo bedroom material. Yet A&R's ears were pricked, and having recruited Vasco Da Gama's guitarist Joe Falconer plus bass player Sam Rourke and drummer Sian Plummer, Circa Waves became a genuine thing.
In little over a few months, Transgressive (Foals, Two Door Cinema Club) had snapped them up, Zane Lowe labelled them the hottest band in the world while NME were all over them like a rash with double page features and latherings of hyperbole.
We're hoping they're given time to develop and find their feet, because, in Shudhall, they have a genuine song-writing force to be reckoned with.


Getintothis on Circa Waves.
Circa Waves named in Getintothis' top 40 tracks of 2013.
/// Guys with guitars \
4. VEYU
It's early days for VEYU but it's been quite some time since we've felt so enthused about a Merseyside band.
Like their name (a made up word which makes them a search engine instant hit) they're a one-off proposition fusing a kaleidoscopic array of stylistics underpinned by glorious reverb-drenched hooks and soaring harmonies.
With it's infectious keys run, calling card Running marked them out early doors as ones to watch while impressive early outings at last year's Astral Coast and FestEVOL bagged them a support slot for Manchester's hotly-tipped Money and the GIT Award 2014 launch at Leaf. There's new material in the offing, and from what we've already heard, this is just the start for one of the region's most exciting new collectives.


Getintothis on VEYU.
VEYU named in Getintothis' top 40 tracks of 2013.
5. Etches
If brooding, pensive guitar pop is your bag, then Etches are your new favourite band. In a short space of time, they've earned a swell of fans plus a healthy raft of online press, all of which makes you somewhat suspicious.
But the canny among you, will know they've been kicking about these parts under the previous guise of much-tipped Carousel, only to reinvent themselves as Etches.
Opening track, Let's Move In, showcases their nous for deft melodies wrapped under textured instrumentation and that rich baritone vocal. They've a short UK tour lined up which calls at the Kazimier on February 14 before they swing back for Threshold Festival on March 29.


Getintothis on Etches.
6. Broken Men
Milk:Presents' in-house boys blend braces, beards and bruising rhythms with a garage band punch.
Their early rock and roll vigour has been honed into a tighter affair with no shortage of care spent on production savvy. Recent double A-side single The Outsider retains their penchant for Kills' fuzz-induced dirge, yet 1956 displays a brassy bluesy-soul echoing their brass-assisted launch gig at District during the back end of 2013.
There's whispers of label interest, and knowing the restlessness holed up at Milk HQ there's ambition in spades.

Getintothis on Broken Men.
7. Tear Talk
Tear Talk have been on Merseyside's fringe for sometime, yet it's easy to forget just how young the Wirral outfit are.
Spidery guitar notes trade with blackened rhythms, dead-pan voxs and choral keys in an effortless indifference. But don't let their statuesque swagger belie their feverish intent; with a raft of gigs under their belt and the fruits of their debut LP currently being cooked up in Parr Street under the stewardship of GIT Award nominees By The Sea, Tear Talk Phase II may just surprise everyone.
Just don't expect them to do the shouting.

Getintothis on Tear Talk.
8. Sugarmen
On the face of it, Sugarmen are possibly the straightest band on this list; four lads playing relatively conventional rock and roll – but herein is what makes them such a rare proposition – they're very good at it.
Still in their infancy, with just two demo releases to their name and a mere handful of gigs, they're the culmination of years of toil as young teenage bands fell by the wayside and Sugarmen rose from the remains. All of which makes them sharper, sassier and so much more worthy of your time.
We believe there's a steady resurgence of guitar bands in Liverpool but there's a whopping hole waiting to be filled by someone – Sugarmen could be it. They headline Alan McGee's 359 at District on Friday February 7, make a date.


Getintothis on Sugarmen.
9. Glossom
Glossom are indicative of where Merseyside's guitar music – and indeed the rest of the region's music scene – positions itself; though there's a huge swathe of the good stuff, it's near impossible to find any coherency or common thread. Simply put, Glossom sound unlike any of their Mersey contemporaries.
For a kick off, there's the brass – and a lot of it: James Orrin (tenor sax), Benedict Ewan Sisulu Tweedie (trumpet) and Josh Philip (alto/baritone sax) in what should make for a right mess – and we're not just talking Boarding School sounding names. Yet, Glossom allow their very many instruments space to breathe, utilising delicate percussion and carefully orchestrated peaks and troughs pulling in the listener into their dreamy world.
Imagine Talk Talk jamming with Wild Beasts and you're not far off. We dig this lot, muchly.

Getintothis on Glossom.
10. Viola Beach
Not technically Merseysiders, we're claiming Viola Beach as one of our own. These Warrington teenagers first came to our attention last Autumn with their lo-fi breezy pop which sounded like it'd been recorded under a deckchair.
Chiming, almost detuned guitars strangle mumbled vocals and a carefree rockism that'll leave you giddy and high. They play the Zanzibar on January 24.

Getintothis on Viola Beach.
11. Clang Boom Steam
Another band we've written about in depth, yet they're still in their formative years, Clang Boom Steam is perhaps the most appropriate name for a band since
Snarling, raspy vocals mangle among metallic guitars, axe-wielding percussive blows and decadent lyrical squalor. Their debut album, released in 2013, paved the way for impressive outings most notably at LIMF, FestEVOL and the 2014 GIT Award launch at Leaf.
We hope there will be more of the same in 2014.


Getintothis on Clang Boom Steam.
12. Vandettes
Another of Merseyside's enlivened young guitar bands. On the face of it there's nothing to mark Vandettes out as strikingly original (they're clean-cut math-pop) so we'd hedge our bets on several of the other players in the list to leap out and make a bigger mark during 2014.
However, what these lads have in oodles is an ear for a tune and a dexterous nous around a melody – both of which will be lapped up on the live scene and crucially on record. It's very much early days, but we're keeping a close eye on Vandettes' winning pop machine.

Getintothis on Vandettes.
13. River Caves
Self-confessed 'sideline', River Caves are Liverpool's most exciting punk rock band. What started as a fun endeavour snowballed into a more serious proposition with numerous live outings and the resultant Skinwalker EP on their own label, Plesiosaur Records.
Melding the punchy crunch of Husker Du with ex-Voo drummer, John Wallace's scuzzy production, River Caves are that rare proposition that balance the intensity of live music while retaining the hammer blow power on record.


Getintothis on River Caves.
14. Queen Maud
Thank fuck chillwave's dead. Now we can just concentrate on languid loveliness exuded by the likes of Queen Maud, safe in the knowledge that they're not a buzz band and will implode inside of two and a half months.
Queen Maud are the freshest bunch on Getintothis' Ones To Watch; they've played a mere sniff of gigs (supports for Fun Adults and Deaf Club) and yet they're debut release PAINS is an exceptional collection blurring electronic dissonance, shoegaze melodies and intricate textures.
Check out Sense And Ambition for a band revelling in scope and furtive imagination. *Such* a promising start.

/// The Kids \
15. Sofia Ben-Yousef
Seventeen-year-old, Sofia already oozes maturity beyond her years. Drawing on the classic pop soul standards with the contemporary twist of the likes of Lianne La Havas and Alicia Keys, she's unlike anything on offer in the city.
If we're being critical, for one so young, there's a little too much polish, sheen and Radio 2 for our liking, however, having been tipped by Liverpool International Music Festival Academy as their one to watch, there's already a spotlight being shone on this seriously talented young lady.

16. Låpsley
At just 17-years-old, you'd be forgiven for assuming that Låpsley – the electronic project of songwriter Holly Lapsley Fletcher – would sound incomplete. With Station though, her quiet and unassuming debut single, Låpsley uses the faint sign of electronics to create a simple, but very moving song of loss and regret.
National press have all picked up on her, naming Station among their respective singles of the week and causing her Soundcloud followers to go from 40 to over 2000 in less than a fortnight.
With a three track EP due in the summer, it will be exciting to see what Låpsley can achieve now that the rest of the country is finally listening.

17. Dominic Dunn
Dominic Dunn, like several names on the list, is a name most Merseyside music lovers will be familiar with – yet it's to his credit that he's achieved so much, so soon.
An ear for a tune, a steely determination combined with an affable, infectious nature marks this Kirkdale-born songwriter out from the crowd. Better still, his early rough sketches, which draw upon traditional folk, skiffle, blues and rock & roll, are being honed and we're confident there's oodles of good stuff still to come.

Getintothis on Dominic Dunn.
18. Millie Courtney
Twelve-year-old, Millie is the youngest of our Ones To Watch. Singer-songwriter, guitarist and pianist, Millie's worth inclusion simply due to her ear for a hook and a tune. That she's already gigging (at the woefully rare under-18 events the city offers) and her music is garnering attention outside the city is remarkable enough.

19. Kasst
Long-time Getintothis favourite, Isaac 'Kasst' Hill remains the rawest rap talent Merseyside has to offer.
Bursting on to the scene aged 12, his ferocious flow and lyrical dexterity launched him onto Radio 1Xtra and spots at Sound City fronting his own collective of MCs.
After laying low studying while honing his production skills, he returned late last year teaming up with another raw talent, C-Two, on Dark Goon. Expect anything from this kid, he has it in abundance.

Getintothis on Kasst and Merseyside's finest urban artists.
20. Taylor Fowlis
Like Kasst and Dominic Dunn, it's almost frightening how familiar Taylor Fowlis' name is. Blessed with stunning versatility – yep, she can do torch songs, yep, she can do dance bangers, yep, she can do commercial pop – Taylor is already being fast-tracked for big things.
Having bagged Radio 1Xtra's single of the week for her debut vocal offering, Heartlight, she's been working behind the scenes on material while impressing with a string of live dates during the second half of 2013; most notably at FestEVOL and support slots for Michael Kiwanuka and Bipolar Sunshine.

/// The Mavericks \
21. Mad Brains
Speaking of hip hop talent, Mad Brains is Getintothis' find of 2013. Schooled in the North West, Brains aka Cameron Toman learnt his craft in Liverpool before heading to Barcelona before hooking up with the likes of MF Doom, Mr Scruff and Two Lone Swordsmen.
Still aged 21, the resultant debut mixtape, ZADES, is a laid back, groove-busting whistle-stop tour of getting smashed on rum and chemicals before growing up and realising some of your ambitions. A new EP is in the offing later this year, but we urge you to check out the fruits of this exhilarating raw rap talent.


Getintothis on Mad Brains.
22. Amique
Nobody on Merseyside is quite like Amique. A funk soul enigma with lashings of chocolatey pop, he began life in Sense of Sound, the vocal choir which worked with the likes of Esco Williams and Kof, yet unlike his contemporaries, Amique trades at the jazz end of the spectrum mixing old school rhythm and blues with a swaggering vocal.
His debut Conception EP won him a plentiful supply of admirers across Merseyside, however, with such an armoury of skill at his disposal you'd expect there's better still to come in 2014.

Getintothis on Sense Of Sound: A Liverpool music institution helping artists find their voice.
23. WYWH
WYWH is the moniker of restless creative, Andrew Parry. Splurging tracks, EPs and elongated soundscapes like an ADHD Prince you'd think WYWH would be found wanting in his output, yet, there's a remarkable level of consistency inside those glitchy ambient work outs.
Promoters in the city have already taken to him too with high profile support slots including How To Dress Well at Leaf, and it's easy to see why; pensive, meditative yet never indulgent, his are vignettes characteristically wrapped up within the space of a few minutes yet able to transport you deep into another world.
And if WYWH wasn't enough, Parry's also capable of rattling out stripped back acoustic sketches under his own name or ferocious jams with his band Where We're West.

Getintothis on WYWH.
24. Jonathan Roberts
When we say Ones To Watch, this phrase is applied liberally to some on this list, and Peak District native, Liverpool-based Jonathan Roberts is one. He came across our radar only recently, however, we're already sold on his quite beautiful panoramas of piano.
Just listen to the searching qualities of TipToes or fresh off the bat, his cover of Yarbo's Dear October, a resplendent aura of liquid-like patter. With a gig forthcoming at Korova and studio time in the works, we'll certainly be keeping tabs on Mr Roberts.


25. Panakeiauk
Each year we like to pick a complete curve ball – in 2012 it was Crystal Eyes, in 2013 perhaps Forthaven – they're the type of artist who's wilful chaotic nature to experiment has variable results but is anything but boring.
This year, we're going with Panakeiauk – a one-man sound machine mixing rare cinema dialogue, harmonica, electronic ambience, catchy guitar strums, minimal percussion, breakbeat and textured noise – all within one six minute track. It should be a confused mess battling with structure or sense, yet Panakeiauk aka Sean Walters retains a thread employing the listen to stay with him.
Thrillingly unpredictable – shouldn't it always be so?

The Electronic Heads
26. Kalax
Similarly to Mad Brains and VEYU, we've a genuine sense of affection towards Kalax as they came into our sphere fully formed, we wrote about them and it seems listeners *really* dig them too.
Also like VEYU and Mad Brains, Kalax, aka Lee Blanshard, has a vision and a sense of purpose connected to his music; he doesn't just make tunes, he devises a screenplay for each release, all connected to the last, existing on their own but firmly rooted to what's gone before. When we met for the first time he rattled off the narrative of his Journey EP like a Ridley Scott motion picture. An epic expanse of peaks and troughs aligned to music fit for the stage, dance floor or bedroom.
Since making his live debut late in 2013 he's performed at the 2014 GIT Award launch while being hand picked by Stealing Sheep to play their Christmas party and Liverpool X in the Baltic Triangle. There's new material on the way, Kalax's 2014 is shaping up to be a mini epic.


Getintothis on Kalax.
27. Friend Within
Championed by the likes of Annie Mac, Skream, Benga and Resident Advisor, Friend Within is the rising Merseyside house name on everyone's lips.
His The Renegade EP was released via Disclosure's label Melodic during the back end of 2013, and this week was named on the bill for Chibuku's February extravaganza featuring Hudson Mohawke, Jackmaster and DJ Zinc. Big.

28. GhostChant
Liverpool-based producer GhostChant has quietly been making moves this year.
Latest single Laid To Rest is the first cut from his unnamed debut album due early 2014, and comes alongside two remixes from Birmingham's BangaTang and Tru Thoughts alumni Chimpo. Sharp, high-pitched stabs tip-toe impishly around a rolling metal on metal drum & bass beat and unsettling vinyl static.
With acclaimed opening slots for xxxy, Paleman and Dirty Beaches, a deal with BBE Records (Barely Breaking Even) and a recent festival slot in the Far East, GhostChant is another ones to watch in Merseyside's rejuvenated electronica melting pot.

Getintothis on GhostChant.
29. TJPN
Another we're claiming as our own, Chester teenager, TJPN specialises in deep, soulful house with an undercurrent of techno.
Drawing influences from the likes of Taneli, JohnBear and Karma Kid, TJPN (or Tom John Paton Nicol to his mum) utilises rare vocal samples and stitches them together with languid iridescent beats. He's already proved a hit at the likes of RELEASE and it's surely only a matter of time before he's offered a residency at one of Liverpool's emerging new club nights.


30. D R O H N E
For little under a year, Liverpool production duo D R O H N E have exhibited an ear for ambient, sinister soundscapes. You may have caught them at a number of shows around the city already, not that you would have known it, as Luke Mcculloch's and Richie Craddock's hood up, head down approach to stage presence finds them revelling in uncertainty.
T.M.R (The Mother Road) and Suppression, two early tracks available on their soundcloud are unsettling introductions, with anxious vocals swallowed by cloudy, saturated textures. These songs are almost wrenched in sorrow, displaying that kind technological dread that commands your attention whilst still leaving plenty to the imagination.
D R O H N E's debut EP is expected sometime early 2014, and with a fine showing last December supporting Factory Floor, this year is shaping up smartly.

Getintothis on D R O H N E
31. v e e d
Almost the antidote to some of Liverpool's HEAVY electronica, v e e d make compelling, if deft blissed out beat-led pieces which seep into your very being. Reminiscent of early Four Tet, all playful melodies intertwined with found-sounds, sneaky vocal samples, bouncy percussive and woozy rhythms, it's addictive stuff which will have you reaching for repeat.
Hailing from Southport but based currently in Leeds, v e e d has yet to make his Merseyside debut – we're hopeful that changes sometime soon.

32. OR:LA
OR:LA is a project from Liverpool John Moores student Orlagh Dooley. Anyone who has been lucky enough to make it out the house at night in the last year should already know the name, thanks to a residency at her own club night Get Down as well as numerous warm up slots at Chibuku. 2013 culminated for OR:LA with an appearance at The Warehouse Project, as she appeared beneath the likes Darius Syrossian and DJ Sneak for the Kaluki 7th Birthday Show and cemented her place as one of Liverpool's best selectors right now.
As a producer, though, OR:LA has been slowly creeping onto our soundsystems with a series of edits and original pieces. Her airy, UK garage indebted take on Beyoncé's Me Myself and I was lauded by Karma Kid, while her undulating rework of Chaka Khan's Ain't Nobody has become a vital component of numerous local resident's sets.
2014 will hopefully see an official release from OR:LA, as she continues to develop her sound around her prolific DJ schedule with one eye fixed firmly on the dancefloor.

The Pop Cats
33. Merki
Merki is a proposition like few others in Liverpool. Rapper, singer, producer, entrepreneur but ultimately a pop artist with a vast palette. Founder of the E-laborators, with his effortless flow, samurai-sharp ear for a hook and charisma to burn, Merki's music fuses a stylistic spectrum including seductive pop, RnB hooks, super-charged garage and biting hip hop.
His recent mixtape, Merki Waters, served as a proper introduction to his talents while his Sefton Park LIMF gig showcased his depth of talent. With the hip hop scene in Liverpool undergoing something of a transformation, we're hoping for more prominent slots across the city this year, not to mention more Grade A music.

Getintothis on Merki Waters.
34. Natalie McCool
Another name which will be familiar to many on Merseyside, yet what's most interesting about Natalie McCool has been her rapid development during the latter half of 2013. While there's always been undoubted talent at work, McCool's early tracks (another who has risen from an early age) felt a triumph of technique and execution over feeling and raw songs but the tide is turning – and fast.
Her transformation seemed to arrive in a somewhat musical epiphany during FestEVOL at the Kazimier in August: asked to play two sets when one act dropped out, McCool – unassisted by her support band, wrestled with angsty conviction a jaw-dropping early afternoon performance before doubling up later in the day with one even better. It was a set which not only won over many of her contemporaries but seemed to garner a new found confidence within herself.
What followed was a superb reworking of Billy Fury's Wondrous Place, a collaboration with Bird at the 2014 GIT Award, and the promise of more live performances plus new material this year. We can't wait.


Getintothis on Natalie McCool.
35. Luke Cusato
Nineteen-year-old Ellesmere Port student, Cusato is another rapidly rising songwriter. Melding electronic piano, velvety beats and a hugely commercial feel, Cusato's expertly crafted pop is both accessible and easy on the ear yet contains enough intelligently curated nuances to never feel MoR. Then there's that swooning falsetto.
Whether he's jamming on instrumental lullabies like Blueskies or lending his voice to the recent collaboration with North Wales outfit Charm Offensive, Luke has unerring ability to win you over. Another we've yet to see live, we're all over it when he makes his next trip to town.


36. Aydoe Soul
Childwall hip hop lyricist Aydoe Soul, aka Aydoe Lawrence, is the epitome of catchiness.
Part of Merki's extended collective, Aydoe balances frank, heart-on-the-sleeve wordplay with soulful hooks which refuse to relent. Previous earworms include the Epiphany clocking up an impressive 36k YouTube views and counting. We're yet to catch him on the stage, let's hope there's more music and live outings in the offing sometime soon.


37. Ady Suleiman
We feel a bit of a cop out including Ady. But we're going to anyways. The simple fact is he's not a big name drawer – yet. A name that any Liverpool music head is aware of, Suleiman is a slippery customer but all the cards are stacked, it's just a case of when his team decide it's time to deliver.
Years of song-writing, months of live performances and oodles of behind-the-scenes preparation have been packed into this Nottingham-born, Liverpool-based talent and he's ready to boom. Last year's Sound City display at the Zanzibar proved he's not just got the stage craft but already a small army of devotees who know every word to every tune. A slot on Glastonbury's Introducing Stage plus countless gigs around the UK has set him up for 2014, it's just the first slice of recorded pie we're all waiting to hear. For now, you'll just have to make do with demos and snippets.

Getintothis on Ady Suleiman.
38. Gemma Dunleavy
Gemma Dunleavy, or Dunlovely if you go by her stage name, is an Irish vocalist and songwriter who has found her way to Liverpool through LIPA. Her early material jumped on that wave of UK Folk a few years back, as her astonishing vocal tone and range earned plaudits both side of the Irish Sea.
Last year though, her vocals appeared in the distance of the Unknown's undulating single, I Cry, illuminating the tension laid down by the semi-anonymous producer. This prompted a permanent collaborative live project, aptly called UNKWN, which has seen the pair play numerous live shows over the Christmas period as they pull the curtain up on this intriguing pairing.
And with an EP in the works, Dunleavy's vocals will be brightening even the darkest of dancefloors all over the country soon enough.

Further reading on Getintothis
Liverpool music's ones to watch in 2013 – the new breed to listen out for on Merseyside.
Liverpool's new breed for 2012 – the artists to watch and listen out for on Merseyside.
Liverpool's gig calendar 2014: Guide to essential gigs not to miss in the first third.
Comments
comments