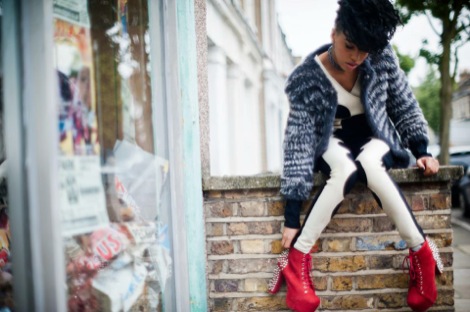 Jetta is the rising soul star on the UK music industry's lips. Having nailed showcases on both sides of the Atlantic, she's readying material for her debut album. But, as she tells Getintothis' Sean Bradbury, it's her Merseyside roots which have led to this riotous musical uprising.

For the last 23 years a musical riot has been slowly brewing in Liverpool. And now, it seems, is the time for a rising soul star to start it.
Jetta John-Hartley was born and raised in the city and surrounded by songs for as long as she can recall.
And it's this engulfing background in music and enveloping passion with sound which has shaped her early career. From stints in Merseyside choirs, to session vocalist and tours with internationally recognised artists, Jetta was born. But it all began at home.
'Both my parents are musicians,' she tells Getintothis. 'My first memories are of a group of women in my home singing vocal harmonies. I would sit and listen to them all day.'

It is very much a family affair; Jetta's words echo those of her mother Jennifer John, artistic director of Liverpool's celebrated Sense of Sound choir, who recently told Getintothis: 'I remember very clearly realising just how lucky I was as a child to have an upright piano with its lid permanently up and open, except on Sundays when it was my job to dust it.'
Like mother, like daughter. 'I started singing from a very young age in choirs; but my first solo gig wasn't until I was 17. I spent the whole summer indoors that year,' says Jetta.
'My mum had bought me a brand new laptop with music software and I spent hours writing and producing songs. Then I had my first gig, and my mum did backing vocals!'
Before long, Jetta was stepping outside the family ties and working with stellar names from both sides of the pond.
Providing backing vocals for Paloma Faith and Cee Lo Green to name but two – but her raw talent is pushing her forcefully to the front of the stage.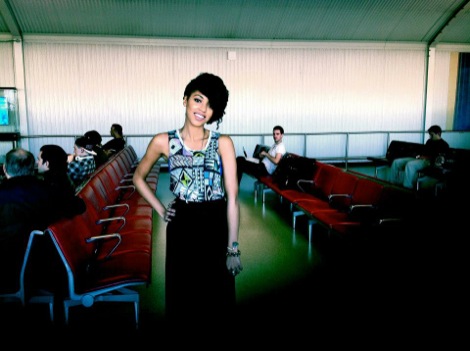 'I learned so much whilst touring with Paloma, from walking in six-inch heels to lighting,' says Jetta.
'She has a theatrical background which means there's a lot of attention to detail, which I love.
'My biggest show with Cee-Lo was at Wembley Stadium. The adrenaline playing in a huge venue like that… such a rush.'
But it's Jetta the solo artist that we're more interested in. So what about her tunes? She has only given glimpses so far but they are more than enough to get excited about.
Start A Riot bristles into life with guitar lines from The Edge's handbook before Jetta drops in to exhibit a vocal depth and breadth belonging in the chart big leagues with Adele and Florence Welch. Throw in some huge Massive Attack tribal beats allied to a blast of booming six-string fuzz and it's a riotously effective formula.
Can You Hear Me Now? may only be knocking around in demo and live form, but it is a soulful indie shuffle and an exquisite exercise in sustained tension until Jetta cuts loose the chains and gives it loads on the chorus.

When Getintothis contacts Jetta she's deep in song-writing mode in LA, just one of her many trips back and forth on both sides of the Atlantic putting together her debut album.
She kick-started her year reaching number 2 in Amazing Radio's top ten with Start A Riot before numerous industry gigs followed recently by a series of shows at South by Southwest in Texas.
And with the GIT Award just around the corner, she#ll be following that up with a Liverpool homecoming lined up for May.
'SXSW was incredible,' she adds.
'I've fallen in love with Austin and am already excited for next year already. I get a lot of adrenaline and nerves before I go on stage, so mental preparation is key.
'I'm most looking forward to playing at Liverpool Sound City in May. It will be my first gig back home since moving to London.'
The civic pride is palpable when her GIT Award nomination is mentioned, she says 'I'm honoured. There's always been so much talent in Liverpool and I'm very proud to be from such a cultural city. Everyone really supports each other too.'
Can you hear her now? You will very soon.


Further Jetta reading on Getintothis
Jetta: Can You Hear Me Now?
Further GIT Award 2013 reading
GIT AWARD 2013 shortlist revealed ahead of April 19 Leaf showcase
The GIT Award 2013 the nominees: the shortlisted artists in detail
GIT Award 2013 at Leaf on Bold Street Friday April 19 with £1000 to winners.
For a full list of the GIT Award 2013 judges and their profiles read here.
The GIT Award 2013 returns championing the best of Merseyside music.
Comments
comments