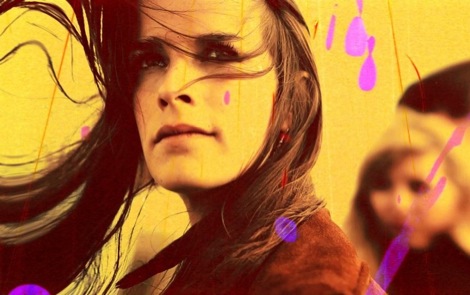 Liverpool's new music pool is looking healthier than ever in 2013, here Getintothis' Peter Guy picks his selection of the current crop which deserve your full attention over the next 12 months.

Liverpool music was shaping up so well in 2012, that Getintothis decided to knock up a list of those to keep an ear out for.
This list served almost as reference point for ourselves as much as anything else, as there was simply so much fine music emerging out of the city, and it was great to revisit these artists' pages and see how they were evolving.
Aligned to the 12 nominees that made up the GIT Award 2012 shortlist, it showed just how much depth there was to Liverpool's new music scene.
Twelve months on, and Liverpool music continues to be in great shape, so we've decided to follow suit and devise a new list.
Despite almost all the GIT Award nominees expected to release debut offerings in 2013, we've resisted the urge to include any of them, or last year's tips, as it goes without saying how highly Getintothis' values their music.
From leftfield experimental EDM to ferocious rock and roll, through to sassy soul and dark hip hop, there's much to admire in Liverpool's new music melting pot and these are the artists who Getintothis tips for 2013.
1. Death At Sea
Death at Sea's music has been kicking around these parts for sometime. Yet they seem as fresh as ever.
And the next 12 months marks a whole new chapter for the quintet known on Merseyside for fusing effortless swagger, infectious hooks and huge wrecking balls of stadium-sized sonics.
There's good reason why Adele and Beyonce's PR team are investing a serious amount of time into Ralph, Sam, Ruaidhri, Neale and Carl.
Last time out at Leaf Cafe they featured in one of Getintothis' gigs of 2012, supporting two of UK music's hottest acts, Savages and Palma Violets, and didn't look out of place.
In 2013, they're almost starting afresh. Tracks like Drag, Sea Foam Green and Selfless, will form part of their wider arsenal as they concentrate on that much anticipated debut EP.
And having supported BBC Sound of 2013 winners Haim and At The Drive-In legend Omar Rodriguez there's going to be many outside of Liverpool taking an interest.
Getintothis on Death At Sea.
Death At Sea.

2. Evian Christ
Joshua Leary, aka Evian Christ, exists in that bizarre sphere between internet sensation and nowhereland.
There's heaps of industry attention on both sides of the Atlantic on this super-talented 23-year-old electronic artist and yet, like contemporaries Forest Swords and Holy Other, he's a stranger in his own homeland. Therein lies the paradox.
Specialising in fucked up ghostly ambience which straddles dance, twisted RnB and warped hip hop, Leary's music soundtracks those lost hours in the depth of the night or the stillness of morning.
Aside from dropping a bunch of mixes and EP Kings And Them for Tri Angle, last year Leary played alongside Four Tet, Caribou's Daniel Snaith and Nathan Fake while touring the States with Purity Ring.
Under the guidance of Liverpool Music Week's Mike Deane, the next 12 months should hopefully see him take his rightful place on leftfield dance music's top table.
If all else fails, judging by his super-fun twitter feed, he could always try stand up.
Getintothis on Evian Christ.
Evian Christ.

3. Bird
Bird are at an exciting, yet important, crossroads.
Much like Stealing Sheep 18 months ago, Bird are a fascinating proposition but with not quite enough winners in their armoury. Yet.
Driving force Adéle Emmas has made several wise decisions over the last 12 months as she shaped her band into something approaching special; shaking up band personal, crafting a tighter, malevolent gothic sound while creating a tantalising live persona which marries a subtle, throbbing instrumentation with her far-reaching, stunning vocal.
They've admirers across the country, a loyal base within Liverpool, and a launch of new EP, Ophelia, just around the corner in February.
It all adds up to something – just how big, is up to Bird.
Getintothis on Bird here, here and here.
Bird.

4. Afternaut
Who'd have thought a 27-year-old from York would lead a mini revival in Liverpool's inner city electronic scene.
That's exactly what an unsuspecting Adam Rowley has done. Though he may not have planned it, when Rowley's Afternaut played a succession of gigs in early 2012, there were few who managed to successfully marry evocative laptronica onto a live platform.
Through epic canvases of noise, joyful dance beats and slow build hooks, Rowley painted music which was both moving as well as cerebral, and his 2012 EP Orbit was the culmination of his potential being realised.
Alongside, Getintothis' 2012 tips Sun Drums, his electronic adventurousness has allowed a whole scene to begin to take shape and Liverpool is all the better for this outsider becoming one of our own.
Getintothis on Afternaut and live with Walls and Ghosting Season.
Afternaut.

5. Oxygen Thieves
There's been much bluster about the supposed return of the guitar in 2013. To these ears it never went away.
Take a look at our top 100 albums of last year and five of the top ten coat their music in plenty of six-string rock and roll.
Oxygen Thieves are no different. They simply channel enough primal ferocity and killer youthful spirit into their sound to make it seem as vital and as relevant as it's ever been.
It also helps they've an impeccable record collection and their own personal kill list which they update on their twitter. Brutal stuff.
Getintothis on Oxygen Thieves.
Oxygen Thieves

6. MiC LOWRY
There's nothing quite like the look of shock on people's faces when they watch a fresh-out-the-blocks shithot live band.
Step forward MiC LOWRY – a band who's youth is so disarming you can't fail but scrape your jaw off the floor when you see them on stage for the very first time.
Our jaw was bruised back in March of last year at Esco Williams' Pledge Party when these five early teens dazzled us and a rammed roomful of screaming youngsters with their deft moves, innocent charm and quite unbelievable vocal harmonies.
Six months later, we were able to take a step back and watch hundreds scratch their own jaws when MiC LOWRY followed suit at Esco's New Challenger single launch In November.
With ZERO original material out there but a couple of covers, and only a handful of live appearances to date, the lads have accrued a serious army of fans – a serious army of fans which recently bombarded the editor of Kerrang! insisting he put this five smooth soulful collective on the cover of their heavy metal comic. Brilliant.
What happens when they unleash their first single is anyone's guess. But Liverpool needs a great pop band right now, and Getintothis is seriously rooting for this lot.
Getintothis on MiC LOWRY live and on their cover of Frank Ocean.
MiC LOWRY

7. Patrice & Friends
In a parallel universe Paul Lynch, aka grime producer Slackk, is producing the rebirth of Prince. A reinvention of his Royal Badness set to the sound of white-hot breakneck beats, slick chocolatey soul and dripping with horny attitude.
Lynch, a London-based maverick Merseysider, has been pinging out record after record since late 2011, all the while remaining something of an enigma.
Yet the music from his free to download albums, Cashmere Sheets (2011), Champagne Saunas (Feb 2012) and Cherry Sorbet (Oct 2012) have caught the ears of FACT and Ssense.
When he's not releasing funk-induced Chicago juke with a very purple tinge, he's laying down breezeblocks of heavy-duty thudding grime. Quite the mixed bag. And both are seriously ace.
Patrice and Friends


8. Bantam Lions
Bantam Lions have been our radar for the last 12 months, however, it's only through the EDM nucleus of Deep Hedonia and co. that there seems to have been a concerted effort to push artists of this kind to the forefront of Liverpool music.
We're glad they have. B'Lions is the work of Royal Standard artist Mike Carney, and his music is on the richer, warmer side of the spectrum to the clinical electronica served up by some of his contemporaries.
His recent One To One EP on Scenery Records saw him collaborate with Getintothis favourite John Heckle, but be sure to check out his soundcloud for a whole feast of treasures from the last 18 months which include the oozing percussive drone of Silver, the Stereolab gone wonky dub of former incantation Flowers and Diamond, a frisky metallic house number with all manner of jerky beats.
Catch the Lion at Deep Hedonia's next ARK event at Dumbells on Saturday February 9.
Bantam Lions.

9. Sundowners
Liverpool has long been in love with the tradition of music's greats. But only the best bands can borrow from the past and bring it up to speed with the now.
The Sundowners are that kind of band. Echoing elements of Led Zeppelin, west coast psychedelia, Fleetwood Mac and even the last generation of Scouse pop, this Wirral quintet are a bracing breezy joy that need to be seen on the stage to appreciate quite how much they've to give.
Underpinned by Alfie Skelly's cavernous guitar, it's the dynamic between co-vocalists, Niamh Rowe and Fiona Skelly which makes The Sundowners such a delightful proposition; the former all burning eyes and ragged soul, the latter honey-soaked and breathy delivery – it's an exquisite yin-yang axis.
With debut single Hummingbird and a select offering also available it'll be intriguing to see if they bring more of that rawer vitality to their next recordings. Catch them at the Zanzibar supporting Ian Skelly on Thursday February 7.
Getintothis on The Sundowners here and here. Picture gallery.
The Sundowners

10. iP
Former national league basket baller turned break dancer, Sean 'iP' Hegerty, is the leading light of Liverpool's emerging Scouse Rap scene.
Hip hop on Merseyside has been building steadily for sometime, with the likes of Future, Kasst, Fiyago, Jamie Broad and even the return of local legend Tony Lawson, helping to make some coherence from a scene usually shambolic in it's make up.
However, it's the hyper-kinetic, cheeky as fuck approach of iP which appears to be garnering most attention.
Bootle-born Hegerty recalls the street-smart of Bang On, but where the latter deals in gnarly dark dubstep, iP specialises in Jay-Z style triumphalism and whopping great samples fit for the pop market – see his taster Superstar which racked up over 30,000 Youtube plays despite minimal plugging.
'You ain't never seen a kid like this…' Let's hope there's more where that came from.
Getintothis on iP and Liverpool's urban music scene ones to watch.
iP

11. Lunar Modular
James Rand is one of Liverpool's most respected young DJs. And when news broke that he'd started up his first actual band, plenty of people will have sat up and taken notice. We certainly did.
Together with Ryan Blakeley, Rand has formed EDM project Lunar Modular – a brooding, goth-techno outfit which despite being in its infancy promises much.
Mixing thick sludgy beats, Moroder synths, minimal techno and Italo disco it's music to quicken the blood flow but would have you avoid that dark subway underpass come night fall. In essence, it's sexy noir pop with a dangerous edge and Getintothis wholeheartedly approves.
Getintothis exclusive mixtape by James Rand.
Lunar Modular.

12. Two Sunsets
Phil Bridges and Sean Butler have been experimenting behind the scenes for sometime.
And having seen friends and fellow Wirral acolytes By The Sea venture forth, they've timely dropped their own interpretation of guitar-based dream pop.
Rich in kaleidoscopic colour, cyclical drones and lo-fi vocals drenched in summery effervescent echoes, Two Sunsets are preparing their debut single, Venetian Skies for The Great Pop Supplement in February.
Judging by the handful of tracks available via their Tumblr it'll be worth the little wait.
Getintothis on Two Sunsets.
Two Sunsets.

13. Sankofa
Out of time, and almost anti-cool, Sankofa are unashamedly penning chasmic guitar odysseys which roll like billowing blasts of thunder.
Completely out of step with almost every band in Liverpool, if this lot were from the States they'd have UK journalists creaming their pants, instead they're just four lads enjoying laying down great swathes of prog-induced psych, citing everything from the Wu-Tang Clan to John Coltrane as influences.
Signed to new Liverpool label Eighties Vinyl, we're expecting wind machines, walls of amps, perhaps a Neil Young cameo and a bar room brawl when they next take to the stage. Something like that, anyways…
Getintothis on Sankofa.
Sankofa.

14. Coffee and Cakes For Funerals
The momentum is building with quiet assurance for C&CFF.
Liverpool's most soulful hip-hop gang won many a heart on Merseyside with their live outings last year while their self-titled debut EP displayed a maturity and musicianship beyond their years.
Joe Hazlett's heart-string shredding vocal is of course central to their make-up, however, it's the languid melancholy of supporting cast Andrew Finney (drums/backing vocals), Aaron Schofield (bass) and Michael Blackburn (guitar) which makes this band such a unique find – their playing is so understated yet so rich in feeling it's impossible to remain unmoved.
Next Lover is still the big tune to beat, however, we're confident there's more where that came from up their big baggy sleeves.
Getintothis on Coffee And Cakes For Funerals and here.
Coffee And Cakes For Funerals.

15. Forthaven
Forthaven is the result of a bassist abandoning run of the mill music day jobs and dicking about on the production suite. And when we say dicking, we mean, delivering.
A self-confessed geek, Julian Robb's Forthaven is in it's infancy but there's already enough ideas to put many artists to shame.
From ambient balearia (Intro) to sci-fi John Carpenter (Mashed Potato), through to clattering space dub (Uberunkle) and industrial dance (The Dam), Forthaven's a project, that with a little honing, could mutate into something very special indeed.
Much like Liverpool music in 2013.
Forthaven.

Who did we miss? Feel free to leave your selections and tips for Liverpool music in 2013.
Comments
comments