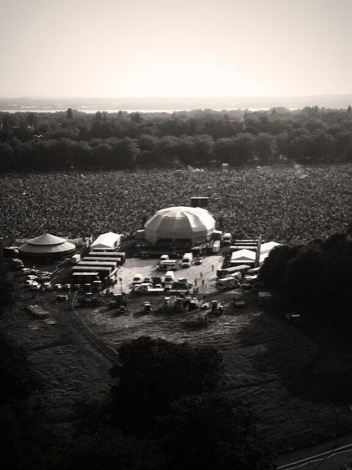 Getintothis' Peter Guy delivers the final word on 2012 with his annual round up of Liverpool's best bits and the year's cultural highs and lows. Part three features the best and the worst of the year's albums, a reflection on the city's music venues, top tracks, the year's finest films and the momentous ups and cataclysmic downs from 12 months inside Merseyside music.

As Merseyside music awakens from it's New Year slumber, we're concluding our annual review of the highs, lows and everything else in between from 2013.
Thus far we've reflected on the top gigs from 2013 while giving careful consideration to our favourite event from the last 12 months in part one. We also offered thoughts on what to expect in 2014 plus a look back at the 2013 GIT Award – if you missed it, click here.
Meanwhile in part two, from a cast of dozens, Getintothis' named our unsung local hero of 2013 while selecting our top record label and music festivals. Finally, we listed the top 10 most read posts by Getintothis readers. For part two read here.
In our closing chapter, we name our top records which have been on our jukebox throughout the last 12 months – and the ones that certainly haven't. Plus our top venues, favourite moments in cinema, best tracks and all the highs and lows during a momentous 12 months in Merseyside music. Cheers for reading.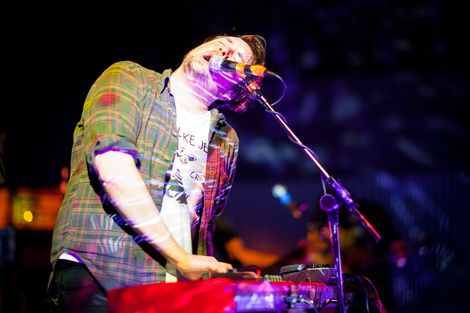 Hookworms topped Getintothis' 100 albums of 2013
Albums of 2013
1. Hookworms: Pearl Mystic
2. Teeth Of The Sea: MASTER
3. Grumbling Fur: Glynnaestra
4. Jon Hopkins: Immunity
5. Suuns: Images du Futur
There's been too much talk in 2013. Far too much. If ever a year traded on delusions of grandeur, inflated marketing campaigns, bullshit diatribes and vacuous music, 2013 was it.
Barely a week trundled by without a cynical internet beef, a flash in the pan marketing wank-off or an empty PR discussion about race/sexism or a pop star's tongue. Has it always been thus? If it has, then 2013 sought to ram the musical dickhead debate even further down our throats. Yet, in the year that guitar music supposedly (once again) dragged its grizzly shrivelled arse into the pit marked 'landfill' there was a band that did all their serious talking on record. The 'talking' was of course buried beneath violent squalls of thunderous noise – but hell, did Hookworms mean it.
The first moment we laid eyes on singer MJ we were, well, hooked. Here was fella who balled his head off, wailing every syllable like a rabid bulldog while shaking every possible limb in our direction. The intent was evident for all to see; eyes bulging, cheeks maroon and inflated, maniacal arms wrestling with the air – 'you're losing your face,' he asserted – and such was the ferocity of attack, we believed him.
Flanked, doubled-over like folded deckchairs, were his musical juggernaut shredding machine; ripping their instruments, building cavalcades of punk-drone – it felt so, so right. Hookworms have the feel of an old school gang of musicians (it was only later we learnt of that the Leeds-based group's formation grew through shared friendship/work regular day jobs) who had that intuitive, natural approach to playing music together – and this imbues everything they set out to do – with an added intensity, yet also bringing a double-dose of fun – there was nothing contrived, just muscular passionate thrilling musicality.
Yet, unlike so many of their contemporaries they refuse to merely dabble in faceless repetition, (has there ever been more trad-rock outfits trading on the worn psychedelic rock template?) for here is a band that punctuate their sonic mania with genuine emotional weight with lyrical themes concerning isolation, anxiety and kicking against the 'considered norm'. To emphasise the point, they released their superlative debut album Pearl Mystic via Nottingham-based independent label Gringo Records while MJ handled recording duties in his studio, Suburban Home Studio (that name, kinda says it all) – and such was their immediate cult following, it sold out of it's limited vinyl edition run.
While they're a fearsome live proposition, Pearl Mystic is anything but a tearaway chaotic guitar tour de force, Since We Had Changed illustrates Hookworm's languid, desert-blues, the hazy-bliss of What We Talk About would be a stand-out on Vanishing Point or A Storm in Heaven while the triptych of interludes i, ii, iii neatly carve up the spaces allowing for moments of respite and space while ramping up the storming segues on the likes of the white-hot drum-roll maelstrom of Preservation – a track which itself wins the prize for most marvellous usage of the organ in 2013; a sure-fire rib shaker.
Where Hookworms go from here is an intriguing proposition, you'd imagine their too restless to settle on Pearl Mystic Part II, but as debut records go, this is a masterclass, a genuine album of the year by any standard – and one that will be talked about in many years down the line.
Getintothis' Top 100 Albums of 2013: A Year In Review.
Worst Albums of 2013
There's only one thing worse than the most execrable band ever conceived since the birth of human kind (Muse) – a post-modern cod-psych band playing at being Syd Barrett post-breakdown. So pastiche they went full circle eating their own innards. Congratulations Foxygen!
1. Foxygen: We Are the 21st Century Ambassadors of Peace & Magic
2. Muse: Live at Rome Olympic Stadium
3. Kings of Leon: Mechanical Bull
4. Tyler, the Creator: Wolf
5. The Fratellis: We Need Medicine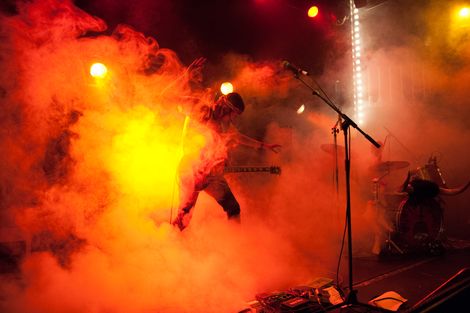 Wet Nuns live at the Kazimier
Venues of 2013
For all the talk about Merseyside struggling to acquire spaces for live music to be staged, the region was sure having a ball during 2013. Indeed, while there were worries during the last 18 months following the end of live music at independent staples like Static Gallery and Wolstenholme Creative Space – and not to mention the ongoing concerns at Mello Mello (our top venue of 2012), there appeared to be more live music venues sprouting up all over the city.
In essence, promoters gotten even savvier utilising everything from pizza joints to pop up bars, arthouse cinemas to carparks and abandoned warehouses through to back rooms, bed rooms, lofts and bookshop basements while even the most grandiose city offerings imaginable; Cathedrals, galleries and listed buildings staged regular gigs.
GIT Award winners Loved Ones, meanwhile, chose the idyllic (and home-made cake assisted) Gustaf Adolfs Kyrka – or Scandinavian Church – to launch their incredible debut album, The Merry Monarch.
And if none of that took your fancy, there was always Drop The Dumbells – the city's fiercest, yet all-embracing, DIY chamber hosting everything from electronic festivals, indie art exhibitions, impromptu jam sessions, late night parties, emerging beat experimentalists and a dirty, marathon of music to signal its sad closure in Autumn featuring, among others, Mugstar – who quite literally brought parts of the roof down.
As alluded to in our gigs of the year feature, the return of East Village Arts Club was a coup while promoters staged super-cool leftfield offerings in the likes of HAUS, District (the rebranded Picket), Blade Factory, Kitchen Street and various warehouses all situated in the Baltic Triangle; an area indebted to the creative minds behind the arts behemoth Camp & Furnace – the multi-purpose blank canvas which is fast-becoming synonymous with many a BIG deal – plus admirable charity affairs.
The usual suspects on the touring circuit – Leaf Tea Shop, Mello, The Liverpool Philharmonic, The Zanzibar, Echo Arena and O2 Academy, all displayed their usual charms with Leaf and The Phil having particularly strong gigs by virtue of selecting intelligently curated acts to play; the former juggling electronica, Americana and avant-rock while the latter hosting icons (Elvis Costello, Richard Hawley, Edwyn Collins), thematic spectacles plus the annual Irish Festival.
However, the one constant, yet consistently evolving space, which reclaims top spot in Getintothis' venue of the year, is The Kazimier. In the last 12 months the team has swelled in number, and with it, the ambition. The club has been spruced up, the sound and lighting improved immeasurably while the functionality of the space redeveloped in minute detail to allow even more to happen. Crucially, you'd barely notice, as it retains that DIY independent splendour.
But it's outside where the Kazimier team have really stepped things up. The Garden space – complete with bandstand, bar, kitchens and concrete rave alley – has transformed into a venue of its own. In summer, both a daytime hang out and evening festival carnival of colour, while in winter they've rebuilt the whole schebang complete with vaudeville decoration, wagon-shaped eateries, tree-top snugs and open fires.
All of which combines for something magical – be it a Soweto-based electronic musical, a fantastical feast, alt-rock legends, a voodoo African ball, a two-part 38 band festival, science fiction cinema, progressive club nights, or perhaps, simply the return of Scouse icon, Michael Head and much, much more.
Yep, the Kazimier folk and their musical hub, is a Liverpool one off – and once again, it bags Getintothis' music venue of the year.
1. The Kazimier
2. Leaf Tea Shop and Liverpool Philharmonic (tie)
3. Camp & Furnace including Blade Factory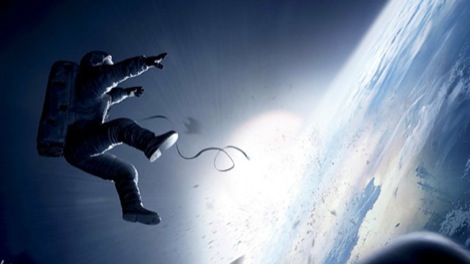 Films of 2013
Each year we rattle off our round up and bemoan the woeful state of cinema and the upsurge in televisual serialisation classics. The last 12 months were a wee bit different. In fact, it was quite a lot different. We watched less TV. Far less. Breaking Bad aside, nothing really rattled us, while there was a whole heap of good stuff on at the flicks.
Sure, there was the usual dirge – Pacific Rim was quite possibly the worst 132 minutes in recent memory (we're sure there must be another Guillermo del Toro because the one we're familiar with wouldn't produce such gash) while Django Unchained saw Quentin Tarantino go through the motions with sloppy dialogue and predictable results.
However, there were two films which captured everything special about cinema; Zero Dark Thirty and Gravity. The former combined powerful performances with a visceral, compelling script and quite breathtaking realism as Kathryn Bigelow bettered The Hurt Locker. Gravity, meanwhile, lacked almost everything we usually demand of our films, yet it delivered the most important characteristic of all – widescreen cinematic entertainment. It's a long, long time since we've been blown out of our seats by spectacle alone but the 3D rollercoaster did the business and then some.
1. Gravity
2. Zero Dark Thirty
3. Side Effects
4. Only God Forgives
5. Filth
6. Behind The Candelabra
7. The Hobbit – The Desolation of Smaug
8. Star Trek – Into Darkness
9. The Place Beneath The Pines
10. Alan Partridge: Alpha Papa
Special mention must go to Shane Meadows' documentary of The Stone Roses' reformation, Made of Stone, for while it was hardly groundbreaking investigative film-making it allowed superfans, and even casual listeners to revel in a piece celebrating a special tale from one of the finest bands of this, or any generation, while the behind the scenes jam-footage gave us a brief tantalising glimpse into the future. Read our full review here.
Speaking of fan tributes, Getintothis' Alan O'Hare chatted to director Baille Walsh on his Bruce Springsteen documentary, Springsteen & I – which analyses the unique, and often ridiculous levels of worship fans have with The Boss.
Finally, in October, Mark Kermode dazzled FACT with stories of a life spent in a dark room with a notepad, Getintothis' Joseph Viney took it all in and discusses what role, if any, critics have in the digital age.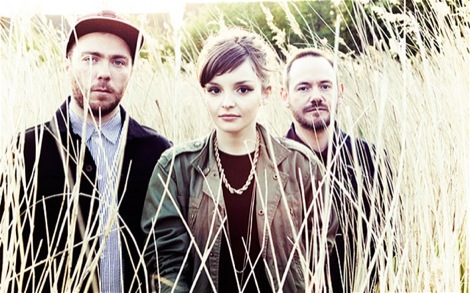 Tracks of 2013
1. Chvrches: The Mother We Share
2. Pusha T: Numbers On The Board
3. VEYU: Running
4. Parquet Courts: Stoned And Starving
5. Teeth Of The Sea: Responder
Getintothis' Top 40 Tracks of 2013.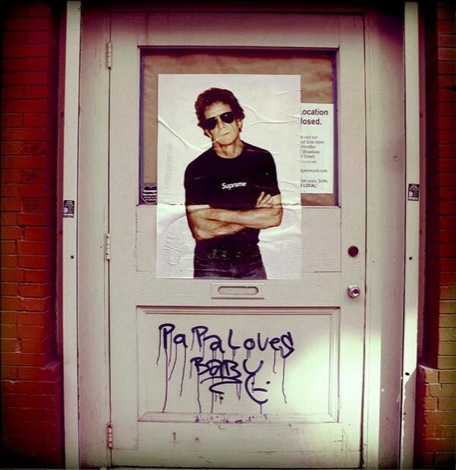 Downs of 2013
1. Lou Reed dies. We'll be honest, Lou Reed's solo work hasn't ever really struck a particular chord. Sure, we dig parts of Transformer, some bits of New York and smatterings of his other releases, but it was The Velvet Underground, which was truly special. From that world-beating, stylistic-shattering, beastly decadent, Zeitgeist-defining '67 debut through to the rock & roll fury of White Light/White Heat and cosmic pop of Loaded, the Velvets were the first anti-everything Western culture movement wrapped up as a rock band.
Reed, along with John Cale, Sterling Morrison and Maureen Tucker, revolutionised modern culture dictating how we see, listen and behave. Quite something.

2. There had been trouble down All Tomorrow's Parties Festival mill for sometime but it still came something of a shock when organisers announced December's End of An Era two-part festivals were to be their last UK weekenders. We eulogised at length about our top 10 moments during a very British and hugely influential music happening which changed contemporary alternative rock music forever.
3. Music theft has been a hot topic for sometime. But it wasn't just piracy and digital filesharing which was seemingly on the rise – but actual robbery, as Merseyside musicians joined scores of UK bands reporting a worrying trend of thieves targeting artists and stealing their equipment. The worst of which saw top noise-makers Barberos have their entire stage show swiped while on tour in Europe. Read our feature here.
4. Sad news in March, when we reported on the death of Tony Barton, the brother of Cream's James Barton, who died of cancer aged just 47. Of his brother, James said: 'He was so brave, so courageous, he never once complained. The way he fought the leukaemia epitomizes the type of fella he was. He was a great example to others.'
5. We're repeating ourselves, however, 2013 seemed to be the year The Mercury Prize imploded. So predictable was the shortlist even we guessed eight of the shortlist which was so underwhelming in its blandness that everyone shrugged with mild indifference when safe bet James Blake scooped the Gong for his terrifically average album, Overgrown. We lamented the whole sorry episode here, and suggested somethings worth doing next year to make it better for everyone concerned.
6. We're not entirely certain what the future of Mello Mello is but there was a long murky shadow over one of Merseyside's finest culture hubs. We delved deeper into the gloom to report on its continuing troublesome future and hoped, like the recently saved Caledonia, that there's brighter news ahead.
7. When we were told there was a film being made about the history of Merseyside music we were very much enthused. Especially when we learnt Roger Appleton, a hugely respected, talented and all-round top bloke was directing. Unfortunately, somewhere along the line all that promise dissolved into a wasted opportunity and the results were a tired, cliche-riddled, postcard of a time long forgotten.
'Liverpool is so much more than The Beatles,' proclaimed the piece, yet this was cinema revelling in the past, skirting round the future and focusing primarily on that very group. Read our review here.
8. Another year, another record shop closure. For all the clamour about vinyl sales being on the rise and the bluster that accompanies Record Store Day and the like, our beloved shops are dying. In March, we lost another one, this time Hairy Records (or the Vinyl Emporium as it was fleetingly rebranded). Bad times. Here's the death notice.
9. Way back in January, Kate Bush joined a naff list of rock and roll stars accepting honours from the establishment during the year's Honours List, Getintothis' Jamie Bowman insisted he's with Danny Boyle when it comes to accepting gifts from Royalty. Here's his piece.
10. RIP bands. Nope not My Chemical Romance. That was a good thing. However, it was a sad day when Azari & III, Asobi Seksu and especially The Mars Volta called it a day. Though the Voltas later releases were timid by comparison to their earth-shattering progressive debut they were one of a handful of relatively big, commercial label bands who were always worth keeping an eye on. Closer to home we said goodbye to The Dirty Rivers in December and Sound Of Guns in October. Best of luck to them.
Getintothis on Sound Of Guns.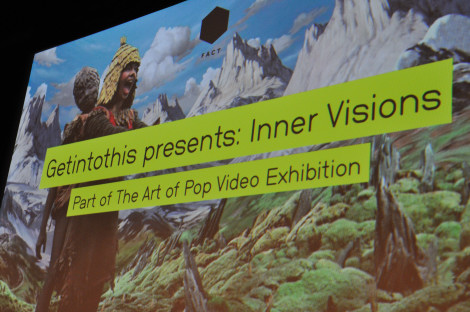 Getintothis' Inner Visions evening at FACT, part of their Art Of Pop exhibition
Ups of 2013
1. Earlier in our end of year round up we talked about the ethos coursing through Liverpool Music, and Getintothis was lucky enough to team up with a whole host of Merseyside cultural institutions throughout 2013.
Perhaps our favourite experience was hosting and curating the Inner Visions night at FACT, as part of the Art Of Pop exhibition. Forest Swords, Wicked Whispers, Loved Ones, Esco Williams, All We Are and Stealing Sheep all contributed to a night of inspirational ideas behind their music and pop videos. It was both fascinating and humbling to be surrounded by such new creative talent and those that were in attendance seemed to share in a special occasion. Read our account here.
We were also delighted to co-host the It's Liverpool stage at the inaugural Liverpool International Music Festival alongside Bido Lito! featuring some of our favourite emerging Merseyside acts while Sound City also allowed us to curate a night of new acts at Leaf. See coverage and pictures from the LIMF It's Liverpool Stage here.
Finally, in 2013, we were chuffed to be asked by organisers of the Grand National at Aintree to host a stage with fresh new Merseyside talent – see our feature here.
2. Speaking of new talent, Creation Records boss and all round music colossus, Alan McGee took to Liverpool's District to find artists for his label 359 Music.
Forming a club night – of which he attends and accepts demos – and taking a place on this year's GIT Award judging panel, he seemingly stood by his proclamation, 'There is more talent in Huyton than there is in Hoxton. London is musically dead and Liverpool is still alive.' Read the full story here.
3. Merseyside hip hop on the rise. It's been threatening to for sometime, but at last there seems to be life in the city's hip hop scene. From vintage players like Tony Lawson's return under the moniker Tony Broke through to youngsters Jamie Broad, Merki Waters, Kasst, Nicky Talent, iP, Mad Brains, Future, Delly, Miss Stylie, Fiyago and staples Bang On, Kof and Innuendo the city is finally upping its game.
Mad Brains: Wu-Tang, mixtapes and making Merseyside's finest hip hop record in years.
Tony Broke and a cast of others take to the Zanzibar, read Getintothis review.
4. There's been a vast shortage of music orientated bars in the city for sometime. When the man behind the original Korova told us he was starting up a new place, we were all ears. Motel, as it became known, is our kind of place. Read our interview with Rob Gutmann, about his new venture, past experiences and what makes a truly great bar.
5. The aforementioned The Art Of Pop Video exhibition at FACT was an absolute belter. We loved it so much we went about five times – and wrote this. Then Outfit went and played there sharing tracks from their debut album Performance – and we loved it even more.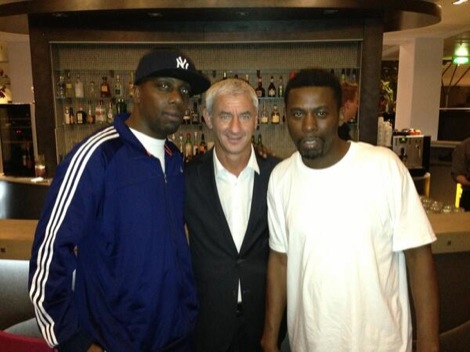 Ian Rush and the Wu!
6. Just imagine The Wu Tang Clan re-recording The Anfield Rap. We did.
7. There's not enough community music events which are both cool and supportive of new bands. The Dovedale Social is an exception. In 2013 it did what so many new enterprises fail to do – it reached its first birthday. We championed this mini Mersey marvel.
8. When we spoke to author Kevin Sampson back in February he decried the infrastructure of Liverpool's film and cinema industry. With such a melting pot of creatives and the ideal backdrop to shoot productions someone, somewhere should be helping the city build an economically viable film agency in Merseyside. Yet, at the moment it's outsiders exploiting our city's natural grace. However, the wheels are seemingly in motion, and a small indication of this was the first Lift Off Film Festival modelled on its American cousin. We wrote about it here, and discussed the relationship between cinema, it's music and the effect it has upon us.
9. Culture Forum. This was a great idea. More, please.
10. New music! As you've probably gathered, 2013 was an exceptional time to be a music fan in Merseyside, and we were made up to discover a whole heap of first-rate emerging artists. Here's a selection of the new breed you really should spend some time to get to know – click on their name, and lap up their sounds: LinG, Sugarmen, Vandettes, Circa Waves, FOES, Glossom, Asok, Organ Freeman, GhostChant, Two Sunsets, Jenome, Johnny Panic & The Fever, Sam Thomas, Bantam Lions, Mondkopf, Poltergeist, Taylor Fowlis, Owls*, Howie Payne, Jetta, Forest Swords, Ed Black, Pierlo, Sankofa, Tea Street Band, Kasst, Dan Croll, Drohne, Wired To Follow, Shadow Theatre, älter, So Sexual, Etches, Clang Boom Steam, Viola Beach, Mick Flaherty, Alpha Male Tea Party, Kalax, Nights, WYWH, Abrogate, Evian Christ, Lovecraft and VEYU.
Satisfied?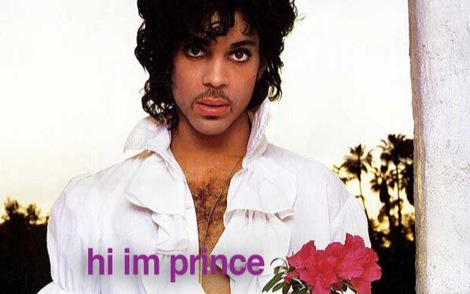 The Year in Prince
You may not be too arsed about Prince. However, we are. So he's our gratuitous sign off, as 2013 was a sexy MF of a year for Purple action. In January, Prince started as he meant to go on, by taking to the internet (the very thing he said was over about three years ago) and causing any self-respecting music fan to cream themselves with glee; first he joined Twitter, then he did Q&As, next he dropped jam after jam, then rare footage, then hooked up with Janelle Monae, then toured extensively to ridiculous hyperbolic reviews and finally posted pictures of his tea. All of which was strange yet simultaneously incredible; feeling somewhat closer to this most enigmatic of music idols and yet satiated that he'd liberally pepper you daily with a mountain of material.
Oh, there was a downside, Merseyside drumming demon, David Kelly, sadly failed in his audition to play alongside Prince through his online video appeal (watch it here).
Prince, predictably selected a rather foxy young lady to carry out his stick work. David, meanwhile, had to contend with travelling across America, Europe and much of the rest of the planet as part of the touring band for one of Merseyside's brightest new music hopes in years; Dan Croll. He closed the year in South Africa playing alongside legendary group Ladysmith Black Mambazo.
At the time of writing we couldn't reach David, however, sources say he is said to be recovering well after his Prince disappointment.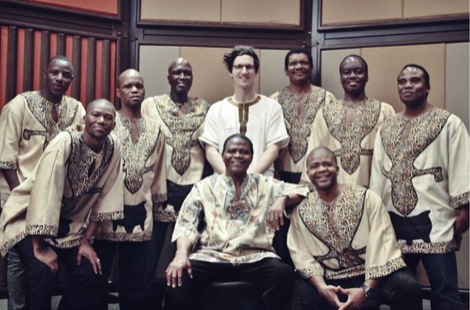 Finally special thanks to all those that have continued to support and contribute to Getintothis throughout the last 12 months: huge thanks to Joseph Viney – the new GIT captain – for his invaluable input and unswerving commitment to getting involved during the last six months.
The Getintothis crew – photographers Simon, Gaz, Ian, Sakura, Conor, Michelle, Marie, Andrew, Mark, Tomas, Nata, Ian, Dave, John, Keith, Matthew, and a whole host of others; writers Mike, Jamie, Laurie, Emma, Alan, Mark, Orla, Sean, Chris, Dickie, Andy, Dru, Harry, Liam, Alistair, Rosanna, Jono, Mike and Aaron.
Promoters Revo, Darren, Ellis, Tom, Tyler, Deep Hedonia, Sam, Jason and all the BtWoS crew, Frank at the Lomax, Rory at Rebel Soul, Tony and Colin at the Zanzibar, John Grundy, Dave and the Mellowtone crew, Antipop, Chris & Kaya at Threshold, Ian and the Camp & Furnace crew, Doug and Kris at FFF, the People's Balearic Disco cats. The PRs & label heads so helpful with requests; Natalie, Becky and all at Leaf who were super-cool during our two special years hosting The GIT Award. The GIT Award judging panel for their time and passion.
Venya, Sam, Liam, Laura, Laurie and all the folk at The Kazimier; Mike and all at Milk, Jayne Lawless, The Anfield Wrap cats, Simon at CALM, Paul at Static. Rob, Adam and Laura and all at Mello, Gill and her team at Cream.
Dave, Rebekah, Becky, and all at Sound City; big thanks to Music Week's Mike Deane, Kevin at Liverpool Vision, Mike, Jen, Elliot & all at FACT, Yaw and everyone at LIMF, Damo Jones, Graham at Liverpool Acoustic, Sam at Bold Street Coffee, Gary McGarvey, The Bluecoat and Philharmonic staff and anyone else that made 2013 such a whopper of a year in Liverpool music.
Thanks for reading.
And Happy New Year.
PGx

Lead picture image from LIMF Festival at Sefton Park by Marvin Herron.
Further reading on Getintothis
Getintothis' best of the rest 2013 part one: Top gigs, best event, The GIT Award.
Getintothis' best of the rest 2013 part two: Hero, label, festivals, posts.
Getintothis' best of the rest 2012 part one: Top gigs, best event, Hillsborough Justice Collective, The GIT Award.
Getintothis' best of the rest 2012 part two: Hero, label, festivals, posts.
Getintothis' best of the rest 2012 part three: best and worst albums, top tracks, venue, films, ups and downs.
Getintothis Best of the Rest 2011
Getintothis Best of the Rest 2010.
Getintothis Best of the Rest 2009.
Getintothis Best of the Rest 2008.
Getintothis Best of the Rest 2007.
Comments
comments