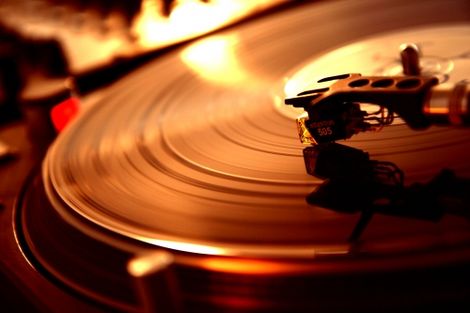 Getintothis offers our top 100 albums of 2013.

Getintothis' countdown of our favourite 100 albums of 2013 has been underway all week – and today we reveal the final ten.
All ten are absolute belters and have been on permanent rotation pretty much from the day of their release. We hope you've enjoyed reading our countdown, and have possibly found some new sounds along the way.
Find the full list of links to all 100 below plus a Spotify playlist curated by Getintothis deputy editor Joseph Viney – and feel free to tweet us on @Getintothis your suggestions.
Enjoy.


1. Hookworms: Pearl Mystic
Gringo
There's been too much talk in 2013. Far too much. If ever a year traded on delusions of grandeur, inflated marketing campaigns, bullshit diatribes and vacuous music, 2013 was it.
Barely a week trundled by without a cynical internet beef, a flash in the pan marketing wank-off or an empty PR discussion about race/sexism or a pop star's tongue. Has it always been thus? If it has, then 2013 sought to ram the musical dickhead debate even further down our throats. Yet, in the year that guitar music supposedly (once again) dragged its grizzly shrivelled arse into the pit marked 'landfill' there was a band that did all their serious talking on record. The 'talking' was of course buried beneath violent squalls of thunderous noise – but hell, did Hookworms mean it.
The first moment we laid eyes on singer MJ we were, well, hooked. Here was fella who balled his head off, wailing every syllable like a rabid bulldog while shaking every possible limb in our direction. The intent was evident for all to see; eyes bulging, cheeks maroon and inflated, maniacal arms wrestling with the air – 'you're losing your face,' he asserted – and such was the ferocity of attack, we believed him.
Flanked, doubled-over like folded deckchairs, were his musical juggernaut shredding machine; ripping their instruments, building cavalcades of punk-drone – it felt so, so right. Hookworms have the feel of an old school gang of musicians (it was only later we learnt of that the Leeds-based group's formation grew through shared friendship/work regular day jobs) who had that intuitive, natural approach to playing music together – and this imbues everything they set out to do – with an added intensity, yet also bringing a double-dose of fun – there was nothing contrived, just muscular passionate thrilling musicality.
Yet, unlike so many of their contemporaries they refuse to merely dabble in faceless repetition, (has there ever been more trad-rock outfits trading on the worn psychedelic rock template?) for here is a band that punctuate their sonic mania with genuine emotional weight with lyrical themes concerning isolation, anxiety and kicking against the 'considered norm'. To emphasise the point, they released their superlative debut album Pearl Mystic via Nottingham-based independent label Gringo Records while MJ handled recording duties in his studio, Suburban Home Studio (that name, kinda says it all) – and such was their immediate cult following, it sold out of it's limited vinyl edition run.
While they're a fearsome live proposition, Pearl Mystic is anything but a tearaway chaotic guitar tour de force, Since We Had Changed illustrates Hookworm's languid, desert-blues, the hazy-bliss of What We Talk About would be a stand-out on Vanishing Point or A Storm in Heaven while the triptych of interludes i, ii, iii neatly carve up the spaces allowing for moments of respite and space while ramping up the storming segues on the likes of the white-hot drum-roll maelstrom of Preservation – a track which itself wins the prize for most marvellous usage of the organ in 2013; a sure-fire rib shaker.
Where Hookworms go from here is an intriguing proposition, you'd imagine their too restless to settle on Pearl Mystic Part II, but as debut records go, this is a masterclass, a genuine album of the year by any standard – and one that will be talked about in many years down the line.
Hookworms: Away / Towards video directed by Sam Wiehl.
Getintothis on Liverpool Psych Fest 2013 review, picture gallery and final thoughts.
Getintothis on Hookworms' Radio Tokyo.
Hookworms, Baltic Fleet: Blade Factory, Camp and Furnace, Liverpool
Hookworms, Baltic Fleet: Blade Factory, Liverpool – picture gallery.
Moon Duo, Hookworms, Gigantes, It's Murder Beams: The Kazimier, Liverpool
Getintothis reviews Hookworms at the Liverpool International Festival of Psychedelia at Camp and Furnace.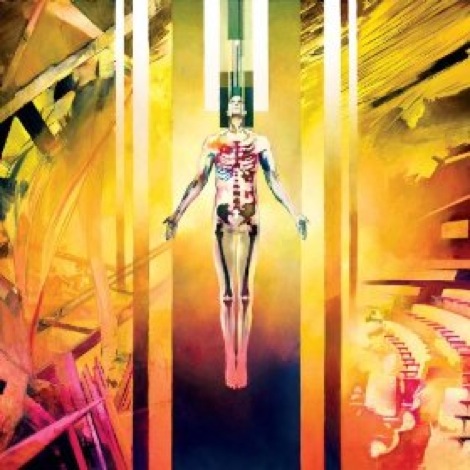 2. Teeth Of The Sea: MASTER
Rocket Recordings
If their name wasn't suggestive enough, a cursory listen to their music should reveal how much Teeth of the Sea are true cinema aficionados – and MASTER unravels with widescreen ambition, extraordinary attention to detail and the craft of Coppola and Kubrick. Cataclysmic percussion trades with weighty textured ambience, bombastic neo-metal riffing, triumphant Trojan-like brass and wave after wave of locked grooves – regularly in one song – check Responder for starters. With so much going down you'd be forgiven for thinking they'd lost the plot, yet ToTS never lose sight of their ultimate goal: to ramp up the tension before unleashing a blockbusting finale.
Getintothis reviews Teeth Of The Sea, Esben and the Witch, Thought Forms at The Kazimier, Liverpool.
Getintothis on Teeth Of The Sea bringing MASTER to Liverpool.
Teeth of the Sea named in Getintothis' top 10 gigs of 2012.
Teeth Of The Sea: The Ritz, Manchester
Esben & The Witch, Teeth of the Sea, Anna Lena & The Orchids: The Kazimier, Liverpool.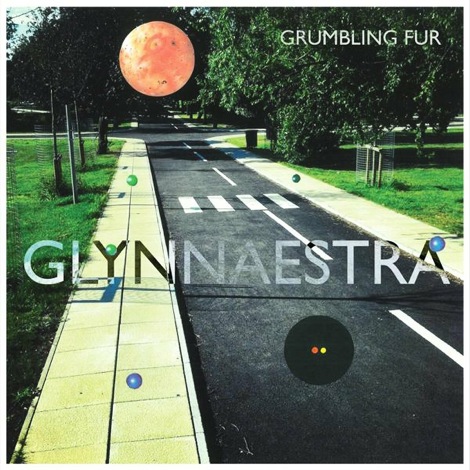 3. Grumbling Fur: Glynnaestra
Thrill Jockey
Thrill Jockey had an absolute ball in 2013 – and this was their jewel in the crown. Alexander Tucker and Daniel O'Sullivan disappear down the rabbit hole but instead of hibernating they contrive to shape a world dripping in fantastical imagery, quasi-religious spiritual hymns and music which makes the mind twist and discombobulate with joyous abandon.
If ever a piece of journalism insisted we buy a record, the Quietus' Rory Gibb's piece on Glynnaestra was it.
Ex-Easter Island Head talk Grumbling Fur and more.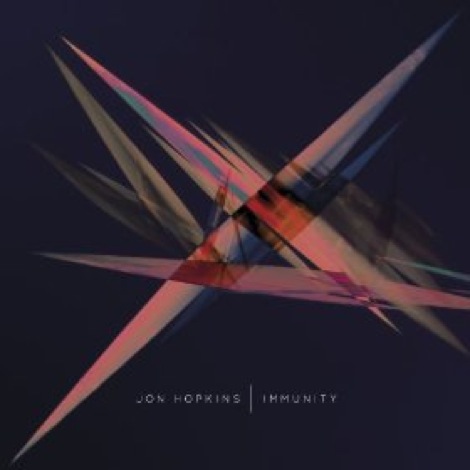 4. Jon Hopkins: Immunity
Domino Recording Co
The finest electronic album by a British artist in years. Immunity combines visceral danger (Open Eye Signal), plaintive melancholia (Breathe This Air), claustrophobic darkness (Collider) and grandiose euphoric epicness (Sun Harmonics) all the while retaining a soulful human touch often found wanting in contemporary electronica. Truly stunning – the record that should have won The Mercury.
Jon Hopkins' Open Eye Signal named Getintothis' Single Of The Week.
Getintothis reviews King Creosote and Jon Hopkins: The Capstone Theatre, Liverpool.
Getintothis on why Jon Hopkins should have won The Mercury Prize 2013.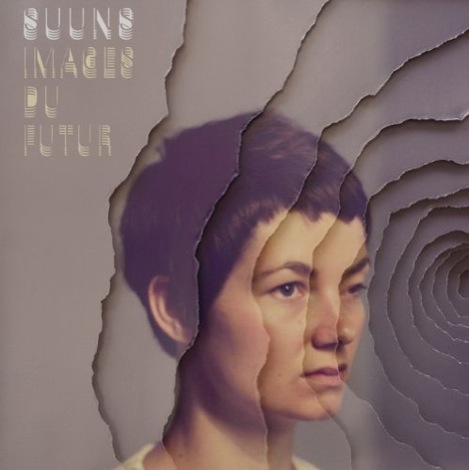 5. Suuns: Images du Futur
Jagjaguwar
Images du Futur manages to marry noise you never quite understand while gripping you vice-tight. It's leathery reptile-like late-night grooves which seep deeply into your soul imploring you to take another hit.
Getintothis on Suuns bringing Images du Futur to the Kazimier.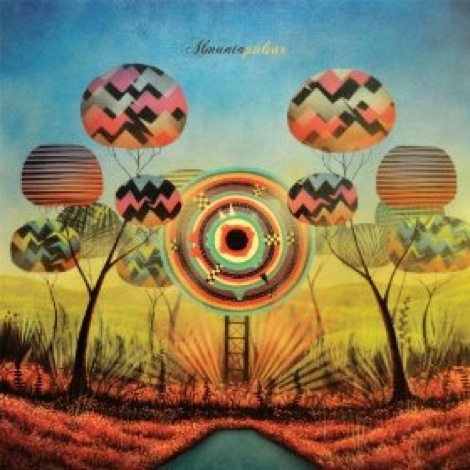 6. Almunia: Pulsar
Claremont 56
Italian duo Leonardo Ceccanti and Gianluca Salvadori create a progressive galactic epic where groove is in the heart. Imagine Lindstrøm or Prins Thomas setting the controls for a David Gilmour opus and you're nearly there.
Getintothis on Pulsar.
Getintothis reviews Almunia and Ray Mang live at Blade Factory.
Getintothis interviews People's Balearic Disco: Cosmic rides, space, time and crazy sounds.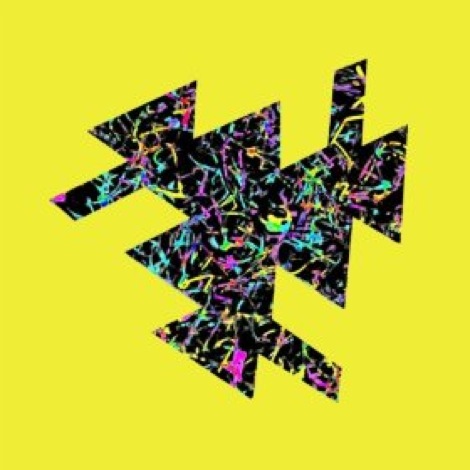 7. Factory Floor: Factory Floor
DFA Records
Factory Floor have long been a name associated with super-cool but there was only so long they could trade on those early tracks and famed live displays. Thankfully, their debut offering lived up to expectations; what is immediately a cold, slab of stark industrial beats becomes all-enveloping immersing you deep inside their core. It's insistent, irresistible and remarkably DFA have unearthed a band, which despite being almost the polar opposite, are tailormade to fill the LCD Soundsystem-shaped hole in their armoury.
Getintothis interviews Factory Floor: Definitions, experimentation and the industrial life.
Getintothis reviews Factory Floor and East India Youth at the Kazimier.
Getintothis on Factory Floor: Turn It Up – the first fruits of debut album.
Getintothis on Factory Floor coming to Liverpool.
Phantasy Sound
Avery's understanding of how the best live DJ sets peak, trough, build, dip and ultimately detonate in glorious fashion are played out to stunning effect on Drone Logic. Daft thing is, he makes it all sound so effortless.
Getintothis on Drone Logic.
Getintothis on Daniel Avery and Bugged Out Weekender.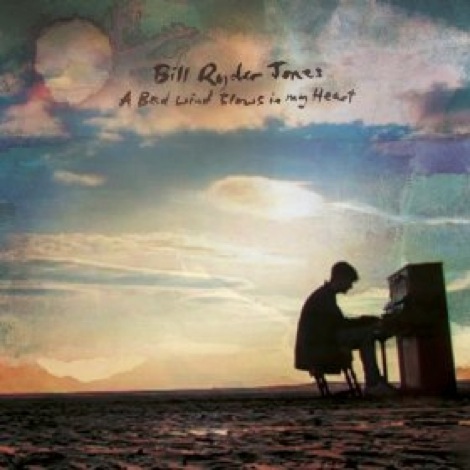 9. Bill Ryder-Jones: A Bad Wind Blows in my Heart
Domino
Cracked delicate nuggets beautifully underscored by timeless pop melodies that warrant countless repeated listening. Ryder-Jones is the ultimate anti-rock star of our times; he plays, produces, orchestrates and arranges – but buries his mastery behind a sigh. The Berj's strongest canon of tracks to date that in years to come will sit alongside the likes of Pink Moon, Either/Or, I See A Darkness and Grace And Danger.
Getintothis reviews Bill Ryder-Jones at Camp and Furnace, Liverpool.
Bill Ryder-Jones: Without Horizon.
Getintothis reviews Euros Childs, Bill Ryder-Jones, Laura J. Martin: Leaf Tea Shop, Liverpool.
Bill Ryder-Jones' Wild Swans named Getintothis' Single of the Week.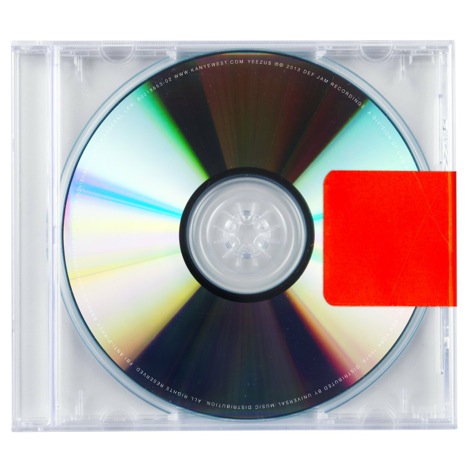 10.
Kanye West: Yeezus
Roc-A-Fella/Def Jam
What did you expect, subtlety? if MBDTF was an exercise in gargantuan ambition married to quite stunning songcraft, then Yeezus was the sound of all this excess spliced up into a musical atom bomb. Miraculously most of it went off with a devastating bang. Incredibly, Kanye's media diatribes almost managed to overshadow the music making the whole palaver something of a mind-boggling spectacle not witnessed since Michael Jackson's 80s exploits.
Getintothis on Kanye West's My Beautiful Dark Twisted Fantasy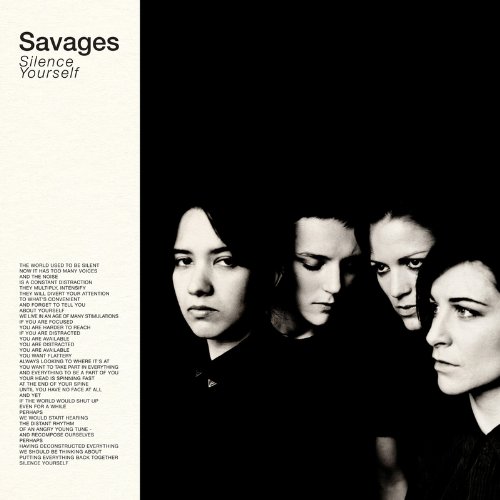 11. Savages: Silence Yourself
Matador
At times clinical and aloof, but by-hell did they mean it. Few bands have shredded our minds, pumped our blood and gotten us this excited for sometime. In the flesh they're a phenomenon – on record, this is their indelible mark on what should be the start of something special.
Getintothis names Savages #1 band of Liverpool Sound City 2013.
Getintothis reviews Savages at Liverpool Sound City 2013.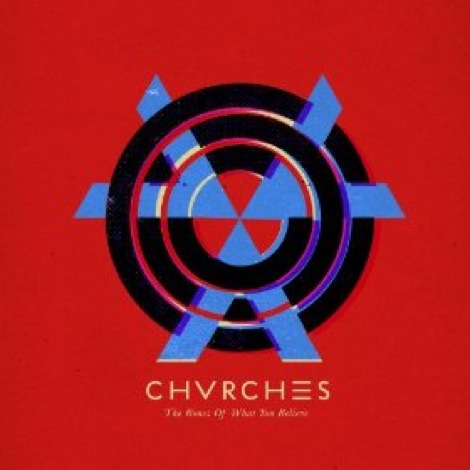 12. Chvrches: The Bones Of What You Believe
Virgin
The finest pop record since Robyn's Body Talk – unabashed choruses aligned to ice-cool attitude.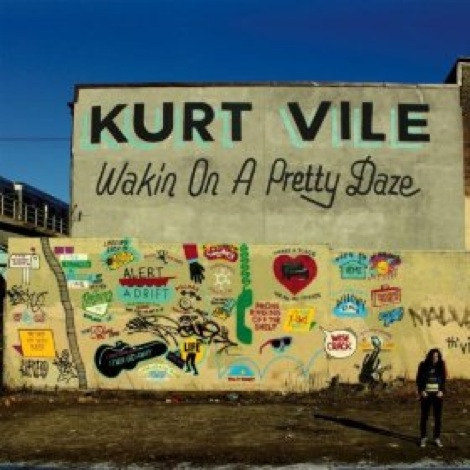 13. Kurt Vile: Wakin On A Pretty Daze
Matador
The continuing voyage of one of America's most consistently fascinating songrwriters, Wakin On A Pretty Daze lived up to its name; shimmering, effervescent and sun-kissed underscored by colossal guitar tidal waves.
Getintothis reviews Kurt Vile at Liverpool Sound City.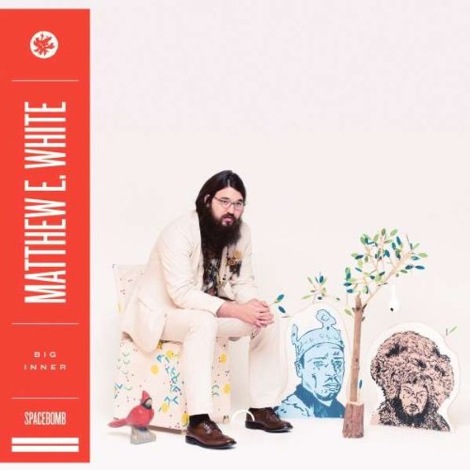 14. Matthew E White: Big Inner
Domino Recording Co
Gospel-tinged swamp boogie by a man who sounds like he's hugging your inner being every time he sings.
Getintothis on Matthew E White bringing Big Inner to Liverpool.
Getintothis reviews Matthew E White at Leaf.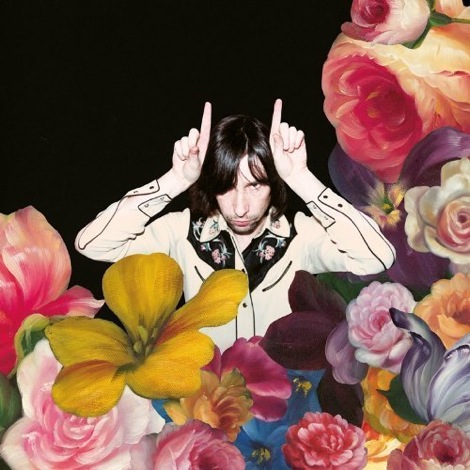 15. Primal Scream: More Light
Sony
Distilling the mania of XTRMNTR, the psychosis of Vanishing Point and the delirious fun of Screamadelica, Bawby and co. have added their fourth vital record – and more importantly proved their vitality remains intact.
Getintothis' Top 10 Primal Scream
Getintothis reviews Primal Scream at the Liverpool Echo Arena.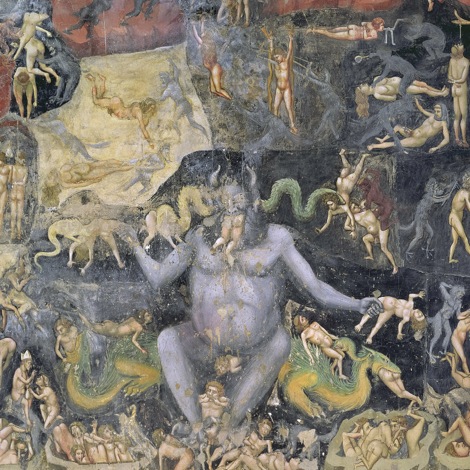 16. Steve Mason: Monkey Minds In The Devil's Time
Double Six
Mason's most imaginative, sprawling and openly political record yet is fuelled with mariachi brass, montages of Portuguese race car commentary, dub fusion and cosmic melodicas yet he never forgets to bring the tunes.
Getintothis reviews Steve Mason at Summer Camp, Camp & Furnace and picture gallery.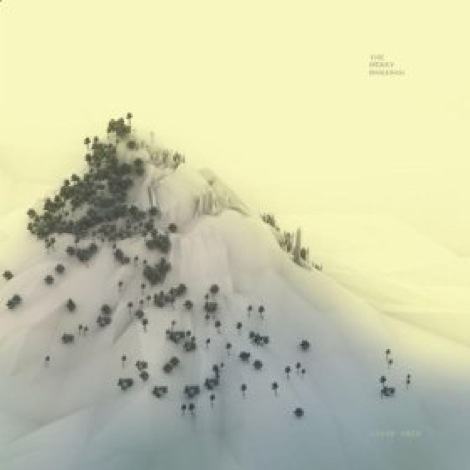 17. Loved Ones: The Merry Monarch
Baltic Sub
Loved Ones debut offering arrived following several aborted attempts, but boy was it worth the wait – a finely crafted mini epic complete with beautific harmonies, timeless melodies and a rhythmic craft few of their peers can match.
Loved Ones: The Merry Monarch – debut album on first listen.
Loved Ones, The Laze, Nadine Carina: Scandinavian Church, Liverpool
GIT AWARD 2012: Artist nominee profile – Loved Ones.
Loved Ones win the GIT Award 2012 at Leaf.
Loved Ones speak after winning the GIT Award 2012 at Leaf.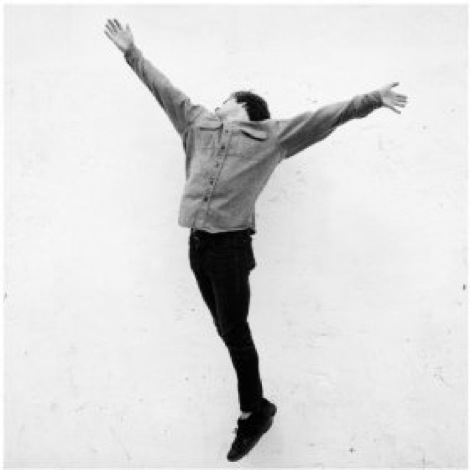 18. MONEY: Shadow Of Heaven
Bella Union
Profoundly cryptic yet hauntingly laid bare, Jamie Lee's quasi-religious vignettes married to mini-epic guitar swirls are some of the most emotionally resonant songs we've heard in years. And their live shows are even better. Expect even better next time round.
Getintothis reviews MONEY, VEYU at Blade Factory, Liverpool.
MONEY, By The Sea, Tear Talk: Leaf Tea Shop, Bold Street, Liverpool
MONEY: Hold Me Forever plus Leaf Tea Shop, Liverpool – picture gallery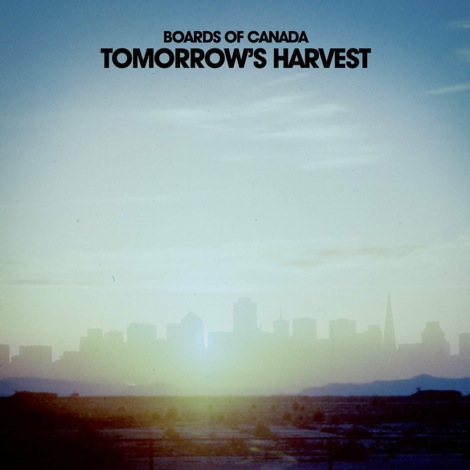 19. Boards Of Canada: Tomorrow's Harvest
Warp
Almost as surprising as Bowie's album, but infinitely superior, Boards Of Canada returned out of the ether with this smouldering, ever-so-slightly uneasy dance landscape of synthetic gold dust.
Getintothis on the return of Boards Of Canada.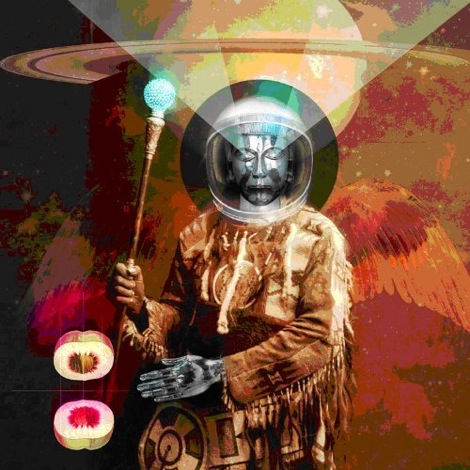 20. Carlton Melton: Always Even
Agitated Records
At a meagre 38 minutes, Carlton Melton have served up their shortest work to date – and its arguably their most palatable. While retaining their vast smoky guitar fug, dense drum clatter and nu-kraut wig outs they've also reined in the fat into something leaner, meaner and very tasty indeed.
Getintothis on Liverpool Psych Fest 2013 review, picture gallery and final thoughts.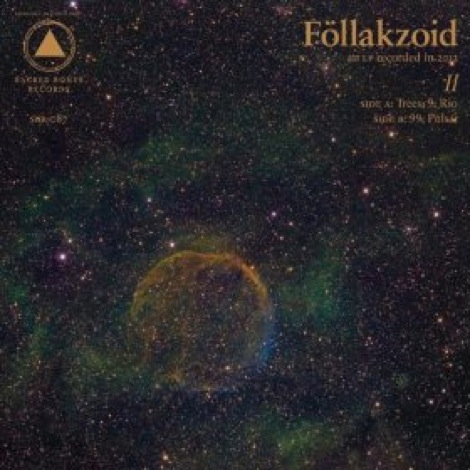 21. Föllakzoid: II
Sacred Bones
Santiago space cadets revelatory second outing spirals into a sonic abyss threatening to never return, yet guitarist Domingo Garcia-Huidobro cyclical throbs ensure you're strapped in and focused on an horizon which never quite slips into view.
Getintothis on Föllakzoid.
22.Mad Brains: ZADES
Self released
Twenty-one-year-old Cameron Toman is the most vital hip hop prospect from the North West in sometime. His debut mixtape ZADES melds dark comedy to laid-back rhythms, slacker production and includes the likes of Two Lone Swordsmen and Mr Scruff. Essential listening.
Getintothis talks to Mad Brains: Wu-Tang, mixtapes and making Merseyside's finest hip hop record in years.
23.

Dirty Beaches: Drifters / Love Is the Devil
Zoo Music.
Marrying vitriolic spasms of lyrical bite to frosty textures, hip hop thuds and all manner of chaotic noise this was one hell of a trip.
Getintothis reviews Dirty Beaches, GhostChant: The Shipping Forecast, Liverpool.
24.

London Posse: Gangster Chronicles: The Definitive Collection
Tru Thoughts
Sure, this is a reissue of the 1990 classic, however Tru Thoughts' repackaging and bonus disc containing mixes by the likes of Steve Mason, Wrongtom, Sparkii Ski and The Nextmen makes for a whole new vision. Meanwhile, Original London Style truly is a song for our times.
25.

Pure Bathing Culture: Moon Tides
Memphis Industries
Super-catchy dream-pop which will have you hooked the moment you press play.
26.

Satelliti: Transister
Cuckundoo
Mechanical friction battles with oozing super-tight hooks – and in Bright Tunnel they've released one of the epic tunes of 2013.
Getintothis on Satelliti.
27.

Parquet Courts: Light Up Gold
What's Your Rupture?
Slacker dumb garage brilliance. Stoned and Starving and Borrowed Time are possibly the two greatest ever tracks not to appear on This Is It.
28.

Major Lazer: Free The Universe
Mad Decent
Another Mad Decent party from Diplo's finest eclectic dance hall crew. Pure fantastical fun overload.
Major Lazer feature in Getintothis end of year 2012 review.
29.

K-X-P: II
Smalltown Supersound
Frenetic rhythms collide with ominous prog-disco as K-X-P continue their unfathomable exploration of music which shouldn't work together but simply does. Another delectable offering.
Getintothis reviews K-X-P, Gigantes, EYES: Blade Factory, Liverpool.
30.

Pinkunoizu: The Drop
Full Time Hobby
A myriad of false-starts, percussive wonders, triangular grooves and billowing guitar-orchestrated noise from these rhythmic Danish wizards.
Getintothis reviews Pinkunoizu, Loved Ones: East Village Arts Club, Liverpool.
31.

Nick Cave: Push The Sky Away
Bad Seed Ltd
Stylistically, perhaps the Bad Seeds most experimental yet – rife with sweeping atmospherics, rumbling percussion, black piano motifs and pervading over it all, Cave's devilish ringmaster sermons – haunting, mesmeric stuff.
Getintothis reviews Nick Cave at Manchester Apollo.
32.

Gnod: Chaudelande
Rocket Recordings
Shamanistic electrical dissonance which is as terrifying as it is compulsive listening. Like a sonic companion to Kill List.
Getintothis reviews Expo 70, GNOD, Ancient Ocean at Mello Mello, Liverpool.
33.

The Knife: Shaking The Habitual
Mute
Their most adventurous offering to date is at first near-impenetrable yet persist and this could even rival Silent Shout as their best yet.
Getintothis reviews The Knife at The Roundhouse, Camden.
34.

Gold Panda: Half Of Where You Live
Ghostly International
Crashing chimes, disjointed beats and glowing production you can almost touch – another high point in UK's young producers.
Getintothis on Gold Panda: If U Knew (Reprise Long Live Take).
Getintothis on Gold Panda's Community.
35.

Deptford Goth: Life After Defo
Merok Records.
With How To Dress Well taking a mini interlude, south Londoner Daniel Woolhouse stepped into the soulful, beat-led breach bringing with him warmth and pensive electronica ideal to ease an addled mind.
Getintothis on Deptford Goth bringing Life After Defo to Liverpool.
Getintothis reviews Deptford Goth: Leaf Tea Shop, Liverpool.
36.

These New Puritans: Field Of Reeds
Infectious
TNP further experimentations into sound continued at a staggering rate; six months on we're still unravelling the layers of this ambitious, admirable yet, compared to their previous offerings, slightly harder to love record.
37.

Chance The Rapper: Acid Rap
Self released
Meditative daydreams from one of America's brightest new hip hop talents. This will put the smile on your face.
Getintothis' Top 10 West Coast hip hop albums (yeah, we know Chicago is east coast).
38.

Outfit: Performance
Double Denim
A measured, confident, intricate electronic pop debut by the Merseysider's who are easing into their stride – we're equally confident that this is simply the start of something very special indeed.
Getintothis reviews Outfit at East Village Arts Club.
Outfit: Performance – debut album, track by track preview
Liverpool's gig calendar 2013: Guide to essential gigs not to miss the rest of this year
Liverpool Sound City 2013 feat. Outfit at the Kazimier
FestEVOL Part Two feat Outfit
Outfit: I Want What's Best – video
Electronic Voice Phenomena featuring Outfit: St George's Hall, Liverpool.
39.

East India Youth: The Hostel EP/Total Strife Forever
The Quietus Phonographic Corporation
Textured electronica melded to heart-wrenching melancholia with a dark pop edge, The Hostel EP was so good The Quietus founded a record label to release it. The follow up Total Strife Forever is out in January, we've been lucky to have a demo of it for over a year, so we're including it here as it's treasures are too good to leave out.
Getintothis on East India Youth: Coastal Reflexions.
East India Youth's Looking For Someone named Getintothis' Single of the Week.
40.

Forest Swords: Engravings
Tri Angle
Matthew Barnes' follow up to Dagger Paths didn't push proceedings on radically, yet his progressive dub-fuelled drone-dance-whatever-you-wanna-call-it still found him far ahead of his peers; there's simply no one making music that sounds like Forest Swords.
Lee Scratch Perry remixes Forest Swords' Thor's Stone.
Forest Swords: The Weight Of Gold
Getintothis on Forest Swords: Thor's Stone.
Forest Swords at Getintothis' Inner Visions: FACT, Liverpool.
GIT AWARD 2012: Artist nominee profile – Forest Swords.
Getintothis talks to Forest Swords.
41.

Earl Sweatshirt: Doris
Columbia
Insular, self-deprecating, a stumbling-stuttering new hip hop voice and about as far away from the bling as possible. The most coherent, essential release from the Odd Future stable thus far.
42.

Kandodo: K2o
Thrill Jockey
Bristolian Simon Price – yep he of The Heads – returns with gigantic slab of ambience, successfull straddling ambience, guitar leviathans and just beautifully crafted noise.
Getintothis reviews Anthroprophh, ANTA: Blade Factory, Camp and Furnace.
43.

Run The Jewels: Run The Jewels
Fools Gold
Uzi-bullet-spray lyric peppering combined with guttural hip hop beats with a black steel glossy finish.
Getintothis on Run The Jewels.
44.

Daft Punk: Random Access Memories
Columbia Records
What on first listen appeared an arrogant exercise in gargantuan overly-produced pastiche unravelled into something which implored your attention; furious ideas married to epic pop hooks which as a whole manages to better anything the duo have released previously.
Getintothis on Daft Punk's Random Access Memories and marketing demand.
45.

Julia Holter: Loud City Songs
Domino
Holter's skill is making magic out of the ordinary, and Loud City Songs is hugely magical – a carousel ride of skipping stylistics, quirky expressions and hypnotizing, sometimes woozy, song-stories.
Getintothis reviews Julia Holter at Leaf Tea Shop, Liverpool.
Getintothis on Julia Holter preps Loud City Song ahead of Liverpool date.
46.

The Flaming Lips: The Terror
Bella Union
Dispensing with the robotic, excessive production that's marred recent albums, The Lips have returned to the glistening cosmic landscapes of their early work. However, The Terror is no retread more a plunge into a different dark void of claustrophobic profundity.
47.

Ducktails: The Flower Lane
Domino Recording Co
Matthew Mondanile's Ducktails step out of Real Estate's shadow with coastal escapism which reaches a zenith on the Ariel Pink-aping diamond Under Cover.
Ducktails' Honey Tiger Eyes named Getintothis' Single of the Week.
48.

Georges Vert: An Electric Mind
Melodic Records
An electric mind is the aural equivalent to the foxiest espionage thriller set on Neptune.
49.

Yo La Tengo: Fade
Dripping in all the characteristics which have made YLT such a creative alt-rock force for all these years, yet Fade condenses their eccentricities into a tight, delectable package.
Getintothis talks to Yo La Tengo: Lives on the road, spinning wheels and Lou Reed.
Yo La Tengo bring Fade to Liverpool.
50.

Jel: Late Pass
Anticon
Jerry 'Jel' Logan offers up grindingly dirty, heavily textured hip hop which sounds little like anyone else.
51.

John Grant: Pale Green Ghosts
Bella Union
While John Grant's hardly gone dance, he's flexing his considerable frame all over this one – sprinkle a liberal amount of understated humour and malevolence and you've a tasty proposition.
Getintothis reviews John Grant, Josefin Winther: East Village Arts Club, Liverpool.
Getintothis on John Grant bringing Pale Green Ghosts to Liverpool.
52.

Haxan Cloak: Excavation
Tri Angle
Bobby Krlic's aural tapestry of the journey after death is exactly that: a myriad of unexplainable trips into darkness.
Getintothis reviews The Haxan Cloak at HAUS during AND Festival 2013, Liverpool.
53.

Heterotic: Love & Devotion
Planet Mu
Life-affirming vistas revisiting the early hours of warehouse parties. With added Gravenhurst.
54.

The National: Trouble Will Find Me
4AD
To some extent, Trouble Will Find Me was the sound of The National consolidating their position, yet when that position is of one of the great classic rock bands on the planet, it's a pretty remarkable consolidation.
Getintothis reviews The National at the Manchester Apollo.
The National named #3 in Getintothis' albums of 2010.
55.

Mount Kimbie: Cold Spring Fault Less Youth
Warp
Crisp, thudding dance music which is as magnetic on record as it is unleashed in the live arena.
Getintothis interview with Mount Kimbie.
Getintothis reviews Mount Kimbie at Summer Camp at Camp and Furnace.
Getintothis reviews Mount Kimbie live review and pictures from Liverpool Sound City 2013.
56.

Janelle Monae: Electric Lady
Interscope/Bad Boy
It's strange that Monae's Electric Lady seemed to revert to type yet that's the high standard she's set herself – a rainbow of musicality married to one of the finest new talents in pop.
Getintothis reviews Janelle Monae at the Academy, Manchester.
57.

Ex-Easter Island Head: Mallet Guitars Three
Low Point
Benjamin Duvall's most ambitious effort yet is also the sound of he and his band cutting loose – they've always been free-spirited but on Mallet Guitars Three they're positively bouncing beats and drones into your very being.
Getintothis interview with Ex-Easter Island Head.
GIT Award 2012 nominee profile – Ex-Easter Island Head
58.

Local Natives: Hummingbird
Infectious
Nuanced, harmony-drenched, sometimes elegiac, Americana which improved upon Gorilla Manor's startling debut offering with something approaching epic.
Getintothis interviews Local Natives.
Getintothis reviews Local Natives and Balthazaar: The Kazimier, Liverpool plus picture gallery.
59.

Villagers: Awaylands
Domino Recording Co
A vast expanse of ideas rooted in fine song-writing, you suspect Conor O'Brien will forever be lost amid the myriad of acolytes trading similar fodder – few do it as good as good as this young Irish troubadour.
Getintothis reviews Villagers: East Village Arts Club, Liverpool.
60.

Mogwai: Les Revenants
Rock Action
In some respects Les Revenants is Mogwai by numbers – yet there's inescapable beauty inside this glistening, malevolent fizzing electrolysis.
Getintothis on Forest Swords, Mugstar and Clinic to support Mogwai on 2014 European tour.
61.

Vampire Weekend: Modern Vampires Of The City
XL Records
Ditching the Afro rhythms in favour of a 'more mature' sound surprisingly worked in Ezra Koenig and co's favour – here they sound like a band that refuses to be a flash in the pan suggesting there's plenty more in the locker for a seriously ambitious future.
62.

Arctic Monkeys: AM
Domino
The sound of the Arctic's rediscovering their mojo; tight, hard and packed with percussive pummelling – a proper return to form.
Getintothis on Arctic Monkeys cover Lou Reed at Echo Arena, Liverpool.
Getintothis selects our Top 10 Arctic Monkeys.
Arctic Monkeys set for Liverpool Echo Arena date
Arctic Monkeys: Echo Arena, Liverpool.
63.

Miracle: Mercury
Planet Mu
Zombi's Steve Moore and Guapo's Daniel O'Sullivan hook up on the swirling synth-led curveball of the year.
64.

Blood Orange: Cupid Deluxe
Domino
Devonté Hynes' strongest work to date showcases his tight, subtle funk while allowing girlfriend and Friends frontwoman Samantha Urbani to ooze foxy sauciness in the vocal booth. Just over 20 years on this is the ideal companion piece to Controversy.
65.

Kosmischer Läufer: Volume One: The Secret Cosmic Music of the East German Olympic Program 1972-83
Self Released
A lost kosmische relic or the guise of a Scottish prog nerd? Whichever story you believe there's no denying this is infectious krautrock trades on the guile of the finest pioneers of elektronische musik.
66.

inc.: No World
4AD
Subtle noir pop that's tailor-made for 4AD.
67.

Yeah Yeah Yeahs: Mosquito
Interscope
Glammy and more guitar-driven than their previous offering, Yeah Yeah Yeahs' most middling effort to date still sounds twisted, dirty and mighty fine.
68.

DJ Rashad: Double Cup
Hyperdub
Hyperdub's equivalent to Rustie. Yep, that good.
69.

Foals: Holy Fire
Transgressive
Holy Fire is a weighty record but ultimately lacks the coherence of their previous outings. That said where it works there's few UK guitar bands that deliver as a unit – and they're still one of the world's finest live draws.
Getintothis reviews Foals, The Invisible at O2 Academy, Liverpool
Getintothis reviews Foalsat The Kazimier, Liverpool.
70.

Phosphorescent: Muchacho
Dead Oceans
Matthew Houck's mesmeric opus sees him crossover from also-ran to major league Stateside star.
Getintothis on Phosphorescent.
Getintothis reviews Phosphorescent at The Kazimier, Liverpool.
71.

Danny Brown: Old
Fools Gold
A sprawling concept album riddled with streamlined funk, dusty grooves, ceaseless samples, interplanetary soul and a desperate plea for salvation. Epic.
72.

Clang Boom Steam: Clang Boom Steam
Pledge
A careering wrecking ball of shotgun blues and propulsive percussion. Like a runaway train you never want to jump off.
Getintothis on Clang Boom Steam: A direct train with no stops.
Getintothis reviews Fang Island, No Spill Blood, Alpha Male Tea Party, Clang Boom Steam: The Kazimier, Liverpool.
GIT Award 2014 launch feat Bird, Natalie McCool, Clang Boom Steam, VEYU, Kalax: Leaf Tea Shop, Liverpool.
73.

London Grammar: If You Wait
Warner/Chappell Music
Borrowing the xx's concrete sparseness, London Grammar injected a levity and pushed Hannah Reid's gorgeous vocal to the fore to regular refined, stylish results.
Getintothis reviews London Grammar at Liverpool Sound City 2013.
74.

Majical Cloudz: Impersonator
Matador
Spectral electronica and disquieting orchestration underpinned by Devon Welsh's granite baritone. Frequently thrilling stuff.
75.

The Child Of Lov: The Child Of Lov
Domino Recording Co
Deft rhythmic pangs and basement garage chugs married to a rubbery thick gloop of funk reawakening Black Album era Prince.
76.

Wooden Shjips: Back To Land
Thrill Jockey
More direct than previous offerings, yet no less thrilling, Back To Land was the natural continuation of Wooden Shjips' endless boogie.
77.

Crystal Stilts: Nature Noir
Sacred Bones
Sacred Bones was the psych-rock label of choice in 2013, and Crystal Stilts' effortless chugging grooves were some of the finest.
Getintothis reviews Crystal Stilts, Spectrals at Static Gallery.
78.

Delorean: Apar
True Panther Sounds
Basque synth heads Delorean struggled to match the magnificence of debut Subiza's wall-to-wall anthems but don't be deceived into thinking Apar is a let down for this is another must-listen euphoric rush of pop.
Getintothis on Delorean.
79.

Psychic Ills: One Track Mind
Sacred Bones
A relentless psych-rock ride to oblivion.
Getintothis on Liverpool Psych Fest 2013 review, picture gallery and final thoughts.
Getintothis on Psychic Ills.
80.

Besnard Lakes: Until In Excess, Imperceptible UFO
Jajaguwar
More languid, otherworldly suites of sweeping darkness from Canadian husband and wife duo Olga Goreas and Jace Lasek.
Getintothis reviews Besnard Lakes: O2 Academy, Liverpool
Getintothis on Liverpool Psych Fest 2013 review, picture gallery and final thoughts.
81.

Solar Bears: Supermigration
Planet Mu
Glossy, sensuous and ever so slightly kitschy electro-pop.
82.

Imbogodom: Metafather
Thrill Jockey
Alexander Tucker and Daniel Beban unravel all manner of nocturnal found sounds and monstrous mechanical drones into something which sometimes approaches beauty. For the most part, it's desolate and discomforting.
83.

Drenge: Drenge
Infectious Records
A one-trick pony the brothers Loveless maybe – yet when they unleash primal tub-thumpers like Dogmeat and Bloodsports you'll be rocking like Labour MP Tom Watson.
Getintothis on Drenge's debut album.
Getintothis reviews Drenge, Radkey, Dirty Rivers at East Village Arts Club, Liverpool.
84.

Public Service Broadcasting: Inform Educate Entertain
Test Card Recordings
About as rock & roll as geography teachers, yet a reassuring listen stuffed with refined grooves and aural kraut comfort.
Getintothis reviews Public Service Broadcasting, Lovecraft at East Village Arts Club, Liverpool.
Getintothis reviews Manic Street Preachers, Public Service Broadcasting: The Ritz, Manchester.
Getintothis reviews Public Service Broadcasting, Baltic Fleet: The Kazimier, Liverpool.
85.

Mazes: Ores & Minerals
Fat Cat
Cyclical alt-pop tightly woven with meticulous care and frazzled attention to detail – the roughest of rare diamonds.
Getintothis Blade Factory feature including Mazes.
Getintothis reviews Mazes at Liverpool Sound City.
86.

Disclosure: Settle
Universal / Island
A playful, relentless, supreme pop album that will succeed where most commercial dance records fail, sounding fresh years from now.
Getintothis on Disclosure on the Mercury Prize 2013.
87.

M.I.A.: Matangi
XL
Wilfully chaotic, ear-punishingly high octane and riddled with inconsistencies, there's no way Matangi should be this good – it's flaws have you reaching for the repeat button all the more.
88.

Thought Forms: Ghost Mountain
Invada
Eastern-infused post-rock imbued with the spirit of Sister-era Sonic Youth.
Getintothis reviews Teeth Of The Sea, Esben and the Witch, Thought Forms: The Kazimier, Liverpool.
89.

Pissed Jeans: Honeys
Sub Pop
Quite possibly Sub Pop's definitive band – unadulterated kick arse, slam-dunk belters.
90.

The Oscillation: From Tomorrow
All Time Low/Hands In The Dark
Frenetic undulating fuzz rock which gloriously lives up to it's name.
Getintothis on Liverpool Psych Fest 2013 review, picture gallery and final thoughts.
91.

Everything Everything: Arc
RCA
Where Man Alive showcased the Mancunians' nous for tangled structures, Arc sees the quartet unlocking bigger tunes and spirited exuberance.
Getintothis reviews Everything Everything at Festival No. 6.
Getintothis reviews Everything Everything at O2 Academy, Liverpool.
Getintothis reviews Everything Everything at Liverpool Sound City 2013.
92.

NAAM: Vow
Teepee
Incessant hallucinogenic carnage from the always reliable Teepee Records stable.
Getintothis reviews NAAM, Mind Mountain, Big Naturals: Blade Factory, Liverpool.
93.

Christopher Owens: Lysandre
Fat Possum
Post Girls, Owens branches out into all manner of instrumentation dabbling in prog-folk, jazzy summer whimsy and sax-led garage – sometimes he misses the spot yet that almost adds to the rock and roll rickshaw ride.
94.

Peace: In Love
Columbia
A swaggering, scuffed glam-pop belter outshining much of their over-hyped peers.
Getintothis reviews the NME Tour feat Django Django, Miles Kane, Palma Violets, Peace at O2 Academy, Liverpool and picture gallery.
95.

Dutch Uncles: Out Of Touch In The Wild
Memphis Industries
Characteristically awkward, angular and theatrical yet for the first time Dutch Uncles have managed to imbue their clever pop with a sense of wide-eyed fun. Check Fester's marimba action for evidence.
Getintothis reviews Dutch Uncles at Festival No. 6.
Getintothis reviews Dutch Uncles at Liverpool Sound City 2013.
Getintothis reviews Dutch Uncles: O2 Academy, Liverpool.
96.

I Am Kloot: Let It All In
Shepherd Moon
More love-lorn irresistible melodies from the John Bramwell handbook.
Getintothis reviews I Am Kloot at O2 Academy, Liverpool.
97.

Iceage: You're Nothing
Matador
Bolder and heavier than New Brigade yet slightly lacking that initial knockout punch. Still, few major label punks kick this hard.
Getintothis reviews Iceage, Puce Mary, Bad Meds, Eyes at The Shipping Forecast, Liverpool.
98.

Deerhunter: Monomania
4AD
Bradford Cox's most feral offering to date – lacking Cryptograms' krautrock dalliances and Halcyon Digest's dream pop escapism, Monomania is still stuffed with white-noise thrillers.
Deerhunter ready Monomania for Liverpool.
Getintothis reviews Deerhunter at The Grog Shop, Cleveland, Ohio
99.

Arcade Fire: Reflektor
Merge
Their most playful record to date was injected with grooves and mirrorball shimmer yet there was little denying this could have been condensed into a stunning refined package. Still, an improvement than their previous two offerings.
Getintothis reviews Arcade Fire at Grand Central, Manchester.
100.

My Bloody Valentine: MBV
Self-released
Big wait, big sounds but ultimately a muddle of characteristic ambient boom and underwhelming experimentation.
Getintothis feature on MBV.
Getintothis reviews My Bloody Valentine at Festival No. 6.
Further reading on Getintothis
Getintothis' Top 100 Albums of 2012.
Getintothis' Top 50 Records of 2012: 10-1
Getintothis' Top 50 Records of 2012: 20-11
Getintothis' Top 50 Records of 2012: 30-21
Getintothis' Top 50 Records of 2012: 50-31
Getintothis' Top 50 Albums that didn't make it into Getintothis' Top 50 albums of 2012.
Getintothis' Top 100 Albums of 2011
Getintothis' Top 50 Albums that didn't make it into Getintothis' Top 50 albums of 2011
Getintothis Top 50 Albums of 2010.
Getintothis Top 50 Albums of 2009.
Getintothis Top Albums 100 of 2008.
Getintothis Top Albums 50 of 2007.
Comments
comments