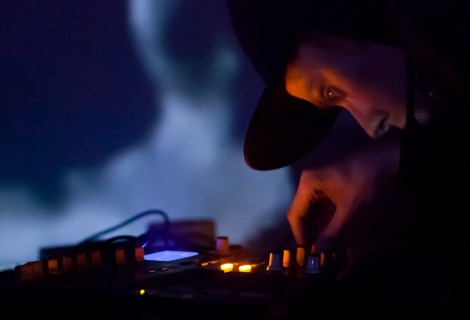 Triumvirate of Merseyside super-talent announced as special guests for seminal Glasgow post-rockers, Mogwai.

Forest Swords, Mugstar and Clinic are teaming up with Mogwai on their 2014 European tour.
The seminal Glasgow band release of their new album Rave Tapes on 20 January 2014, and follow it up with a crop of dates alongside Merseyside's trio of talent.
Recorded at the band's Castle Of Doom studio in Glasgow by the band with Paul Savage, Rave Tapes sees Mogwai battering on the door of 2014 with arguably their strongest set yet.
Forest Swords, aka Matthew Barnes said: 'I am delighted to be warming up for Mogwai on some of their European dates – this also means I've rescheduled and extended the previously announced FS tour.'


Forest Swords: Thor's Stone on Nowness.com
Full Mogwai tour dates
January
22 – Newcastle – Aidan Moffat
24 – London – Koreless
25 – London – Clinic
27 – Manchester – Mugstar
28 – Glasgow – RM Hubbert
30 – Amsterdam – Forest Swords
February
1 – Brussels – Forest Swords
2 – Brussels – Mugstar
3 – Paris – Forest Swords
4 – Frankfurt – Forest Swords
5 – Munich – Forest Swords
6 – Berlin – Forest Swords
Mogwai.
Further reading on Getintothis:
Forest Swords: The Weight Of Gold
Getintothis on Forest Swords: Thor's Stone.
Forest Swords at Getintothis' Inner Visions: FACT, Liverpool.
GIT AWARD 2012: Artist nominee profile – Forest Swords.
Getintothis talks to Forest Swords.
GIT Award 2012: Artist nominee profile – Mugstar.
Mugstar chat to Getintothis.
Mugstar, Mind Mountain, EYES: Mello Mello, Liverpool.
Clinic's Free Reign in Getintothis' top 100 albums of 2012.
Getintothis talk to Clinic: Our new spacey sound is even weirder.
Clinic live at Static Gallery, Liverpool
Clinic: Static Gallery, Liverpool – picture gallery
Clinic live at FestEVOL 2012 at the Kazimier
Clinic live at the Bombed Out Church, Liverpool Sound City 2011.
Liverpool Sound City 2009: Clinic & Seal Cub Clubbing Club: Monochrome.
Comments
comments