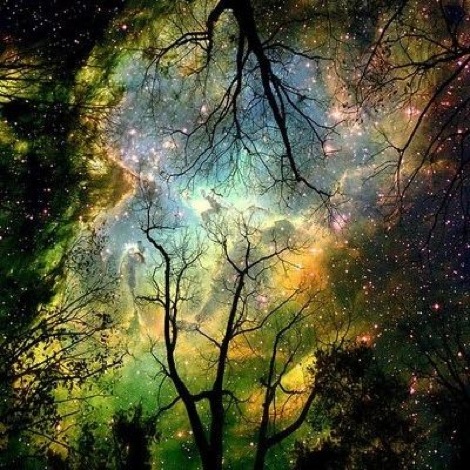 People's Balearic Disco is what happens when three eager, busy and obtuse minds come together. Even in a city as vibrant and well-stocked as Liverpool, any musical trip has to purport to offer something new, something different. Getintothis' Peter Guy had some cosmic dust sprinkled over him by one of Merseyside's most exciting contemporary collectives.

If you'd not noticed, Getintothis likes to get our groove on.
Raised on a diet of Prince, krautrock, Pink Floyd, Funkadelic and iconic 80s TV kids programme, Chock-A-Block, the ingredients for good times and whacked out musical funk were sown early doors.
So when a new collective rolled into Liverpool around 18 months ago promising to blend cosmic beats with futurist dancefloor mechanics and a whole heap of fun, we were pretty much sold.
This ever-so-slightly enigmatic, and ever-so-slightly delirious harem of space-disco soldiers go by the name, the People's Balearic Disco; a trio who love to entertain and throw parties which usually embrace new Merseyside dance with a sprinkling of the finest heads in UK or overseas Balearia. It all makes for a very good time.
Their next event is just around the corner on Friday September 20 at Blade Factory featuring house-acid-electro dude, Severino from Horse Meat Disco with Getintothis favourite, John Heckle performing live alongside Binny and Mark Forshaw under the moniker Phantom Planet Outlaws (details).
They follow that one up with a beast of a show on October 25 – again set within Blade Factory – featuring Italian's Almunia and UK dance-head Ray Mang. If you've yet to hear the delights of Almunia's new album Pulsar, read all about it here – it is without a doubt one of 2013's finest records.
In preparation of these two forthcoming offerings, we thought it was about time to sit down with the PBD and get personal…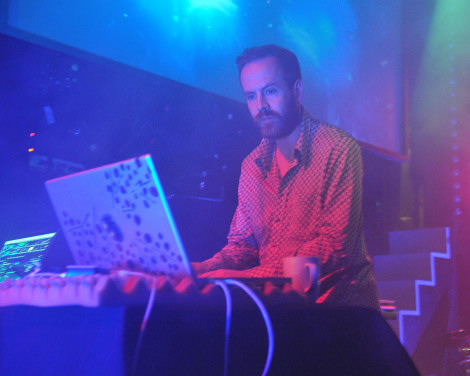 Ulrich Schnauss performing at the Kazimier for the People's Balearic Disco
Getintothis: Hello, Paula, Tom and Paula, how's tricks, what've you been up to today ?
People's Balearic Disco (PBD): We're all at the Summercamp Festival at Camp and Furnace.
We love this place. It's a fantastic venue and we're really excited about putting on our future parties here.
Doing a bit of people watching too. Great crowd; interesting, eclectic and not pretentious. Just how we like it being down-to-earth northerners!
Getintothis: Tell us about the People's Balearic Disco.
PBD: The PBD consists of Tom (Harvest Sun), Paula McMahon and Paula Rosie Duffy.
We met initially around 2010 when we were all individually doing our own thing musically in and around Liverpool.
Tom was (and still is) busy putting on some of the best live music Liverpool has experienced in decades.
Paula McMahon was curating the very amazing Trip Festival in North Wales and Paula Duffy was creating and promoting Balearic' disco parties in venues such as MelloMello, Studio 2 and the CUC.
We met via the Trip Festival and decided that as a collective trio, we would love to create something new in the city with a vibe that brought together our separate ventures and passions.
We wanted to invite DJs, live acts that have never played in Liverpool before. We wanted something new, cosmic and musically exciting.
Liverpool was changing and going though a renaissance musically and we felt we could possibly add to this and invite like minded people along for the ride.
We hoped to share our collated passion of great music with the people. Plus we wanted to have a laugh along the way. So far it's been a blast. So one winter's night in 2011, all three of us sat in the Kasbah Cafe Bazaar on Bold Street and shared our vision. Then the People's Balearic Disco was born…
Getintothis: Like most of the best bits in music, you've been gently bubbling under the surface for sometime, but your nights have accumulated quite a following. Tell us about your highlights from your space discos and what makes them such an event?
PBD: To be perfectly honest every single one of our events has been a high and a highlight.
We've been blessed with incredible acts accepting our invitation to play Liverpool for the first time, including Psychemagik, Nicky Siano, Lindstrom, Ulrich Schnauss, Phil Mison, Ashley Beedle and a lot more.
Our personal highlight was Lindstrom. We had Chris Barker (Deep Space Orchestra), Andy Ash and Paul Hutchinson as support DJs and they did us proud in the presence of the legend that is Lindstrom.
Spine chilling night that was. We'll never ever forget it. The amazing venue (Kazimier) plus everybody turning up in (unannounced) Halloween costumes gave it that extra something.
Getintothis: Cosmic Disco appears to be enjoying something of a renaissance for several years with the likes of Lindstrom, Prins Thomas and Air France having a big crossover into the mainstream. Which artists influence your events?
PBD: When we had our first 'meeting ' at the Kashmir Bazaar we debated that very question: 'Who influences us?'
We're fortunate as some of the artists we discussed that night on Bold Street among the very tasty samosas have already played for us or are about to play for us.
Thankfully, there are some who will definitely play for us at our future Space Disco events.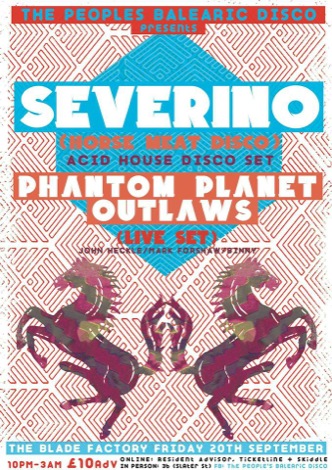 Getintothis: If you were to take five people from history to the Star Wars bar (fact or fiction, dead or alive) who would you take ?
PBD: Our combined picks would include – Tony Manero (John Travolta's character in Saturday Night Fever). We'd love to get down on the dance floor with them moves of his.
We would take Ron Hardy. We could pick his brains regarding future artists and perhaps get him up on the decks for an hour. Frank Zappa – because he's 'out there'. Nile Rodgers because he's a pure genius And Neil Young.
Getintothis: You've a kinship with the Trip Festival. For readers that don't know much about Trip tell us a little more about them…
PBD: The Trip Festival is Paula McMahon, Ema Nosurak, Akoustik Anarkhy along with Harvest Sun.
These guys really think about the music and who they are putting on. The Trip Festival was all about quality acts rather then commercial headliners and were accommodating towards psych, folk, Balearic and dance music.
We met through the Trip because we're all into the same kind of music.
Getintothis: What kind of music doesn't make you dance?
PBD: Any music can be danced to in the right circumstances, but I suppose I might struggle with the theme tune to University Challenge.
Or maybe not! A bit of Gabba and One Direction could prove slightly difficult too.
Getintothis: You're curating a Space Disco Festival. Which artists are headlining ?
PBD: Ziggy Stardust, Chewbacca, Pink Panther and Josie and the Pussycats – the 70s version!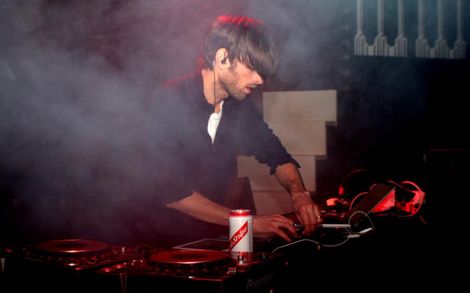 Lindstrom is just one of the heavy-hitting acts PBD have brought to Liverpool
Getintothis: We're being taken on a far out trip. Which albums should we pack for the journey?
PBD: Sixto Rodriquez – Cold Fact – Harvest Sun had him play at the Philharmonic last November. We can honestly say no artist playing live has ever got to us like he did…
We'd also choose John Heckle's The Second Son, Michael Jackson's Off The Wall – another classic and you can dance to all of it! Plus Lindstrom & Prins Thomas' Uber Balearic.
Throw in Hawkwind – Masters of the Universe, Pink Floyd – Dark Side of the Moon, Ziggy Stardust – Spiders from Mars, Love – Forever Changes and Almunia – New Moon. That's a big favourite of all three of us.
Getintothis: So, what's next? Who's next in the Cosmic Cockpit?
PBD: We're absolutely ecstatic to announce that we have Severino (Horse Meat Disco) and Phantom Planet Outlaws (John Heckle, Mark Forshaw, Binny) play for us at the Blade Factory (Camp and Furnace) on Friday September 20.
This is doubly exciting as it's the Phantom Planet Outlaw's Liverpool debut, therefore everybody who professes they love music should get down for this one.
Severino actually had something else booked in for this date, but changed his booking as he'd heard of our little acid/disco/Balearic/house/space buzz we were creating in Liverpool and wanted to be part of it. We feel honoured he did that.
Then on Friday October 25 (again at Blade Factory) we have Ray Mang plus an act we've wanted since our first PBD meeting on Bold Street – we finally managed to book the awesome Almunia.
If you've not heard much about them listen to the album New Moon or Pulsar and we guarantee you'll be queuing at the door to gain entry come October 25.
Getintothis: Yes, indeed. We'll see you there.

Further reading on Getintothis:
John Heckle exclusive mixtape for Getintothis.
GIT AWARD 2013: Nominee profile – John Heckle.
Getintothis on Almunia's Pulsar
Getintothis reviews Lindstrøm, Mr Paul, Deep Space Orchestra: The Kazimier, Liverpool
Blade Factory: Cutting edge sounds from Liverpool's white room
Liverpool's gig calendar 2013: Guide to essential gigs not to miss the rest of this year
Getintothis talks to Harvest Sun – Liverpool's sonic reapers going against the grain.
Comments
comments