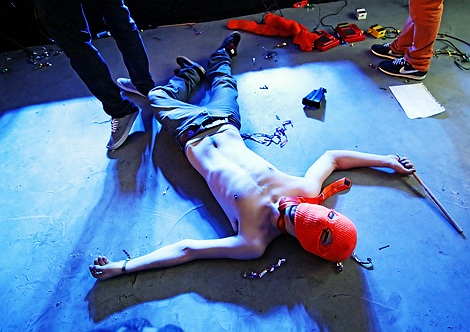 Getintothis' Peter Guy delivers the final word on 2012 with his annual round up of Liverpool's best bits and the year's cultural highs and lows. Part two features the Merseyside's local hero, top record label and festivals of the year, plus the most read posts on Getintothis.

Getintothis continues our reflection on 2012 and Liverpool's year in music with our hero of the year, our top record label and festivals plus the top posts on this here site which have kept you clicking throughout the year.
Read Part One here.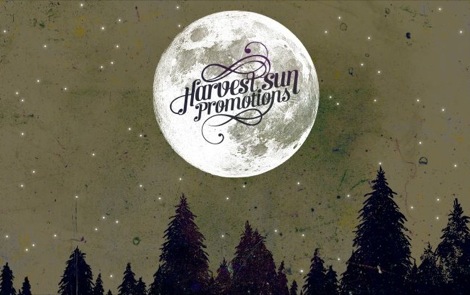 Hero of 2012
There were so many players that made 2012 such a radical year in Merseyside music, however, one stood head and shoulders above the rest.
Sometimes, when you're on that early morning train rolling into work at an ungodly hour thinking, 'Why did I have those extra four doubles, because it's really not worth this pain,' spare a thought for Harvest Sun's Tom Lynch.
Because, by day this humble and unassuming North Ender, gets on with his 9-5 job but by night he's usually found organising much of Merseyside's choice gigging diary, which equates to early evening starts and late, late night finishes. Sure there are perks – but as anyone knows (particularly in Liverpool), the promoting game isn't easy.
And when his good mate, and Harvest Sun co-founder, James Best, departed at the turn of the year it was hard to see how Tom would juggle 'real life' and the promotions game. It's fair to say, alongside Rupert, Nic and a handful of helpers, he's made it look relatively easy.
Few weeks went by in 2012 without Harvest Sun laying on a handful of first-rate shows – and few months went by without at least one contender for gig of the year. It didn't really matter if the artist was a buzz band, or one which had 'sellout' written all over it (though he'll no doubt say that's a bonus) – Tom trusted his own taste and largely chose the gigs he wanted.
Experimenting with his Zilch free shows at Mello – which combined Liverpool talent like Faded Gold and Dass Unser to upcoming talent like Pattens – to monumental one off's including Rodriguez at the Philharmonic Hall or the festive treat at Leaf Cafe which saw Mick Head and The Sand Band make triumphantly emotional returns to the stage, Harvest Sun gambled big and small usually with fine results.
Unfairly pigeonholed with bringing Americana to Liverpool, 2012 saw Harvest Sun bring a plethora of eclectic delights including The Low Anthem, Beak> (Getintothis chats to Beak's Geoff Barrow), Arbouretum, Porcelain Raft, Neil Halstead, Megafaun and Damien Jurado, The Invisible, War On Drugs and a whole lot more besides.
But it was the unexpected happening on September 29, 2012 which cemented Harvest Sun as a promoting big gun. On paper the Liverpool International Festival of Psychedelia is tailor made for Liverpool.
Throwing up images of bedraggled heads that lost it and found it, only to lose it once more, somewhere in a well worn Beefheart or Floyd inner sleeve, Liverpool and Psychedelic music go hand in hand.
And yet, Harvest Sun did something clever. They inverted any notion of retrospective nostalgia, and from a small selection of bands picked for a regular gig, grew something much bigger and wider in scope – a collection of forward-looking musicians who took elements from the past and made music for the now.
Iceland's Dead Skeletons shared a stage with Richard Norris' The Time and the Space Machine, Liverpool's rock and roll maverick Edgar Jones returned to play alongside the likes of Drenge, The See See and Milk Maid while classically formed bands Wolf People played a blinder with Merseyside's finest spacerockers Mugstar.
For many it resulted in a long lost weekend culminating in EVOL's superb Silver Apples gig – for Harvest Sun it may have kicked started a new revolution in Liverpool sound.
Next year we would forgive Harvest Sun if they fancied a couple of months off. But it's unlikely. With Wave Machines, Wild Nothings, the return of Edwyn Collins and more planned, it's already promising to be full steam ahead in the land were new music never sleeps.
Read Getintothis' exclusive interview with Harvest Sun's Tom Lynch here.
Getintothis reviews the Liverpool International Festival of Psychedelia featuring The Time And Space Machine, Dead Skeletons, Wolf People and more at Camp and Furnace.
Getintothis' Liverpool International Festival of Psychedelia – picture gallery.
Getintothis talks to Will Sergeant on his love affair with psychedelic music.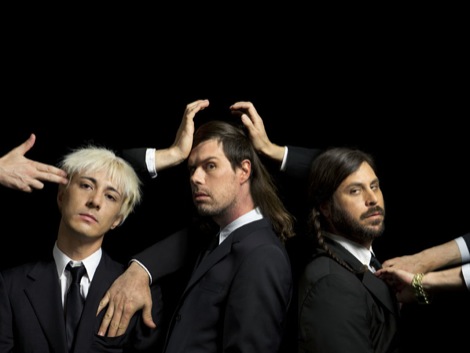 Label of 2012
SHOCK! HORROR! Our perennial label kings 4AD are toppled in 2012 as Mute is crowned Getintothis' label of 2012.
Not only did this stellar British indie label release Cold Specks' debut, but there were also cracking records by Liars, VCMG and our boxset of the year, the exhaustively compiled and lavishly packaged Can's The Lost Tapes.
To cap off a fine year, label boss Daniel Miller picked up the Pioneer Award at the second annual AIM Independent Music Awards. Well done, that man.
Special mention must go to local label Edils Recordings whose tasty packaging and even tastier ear for ace new music, both in Liverpool and further afield, kept our full attention throughout 2012.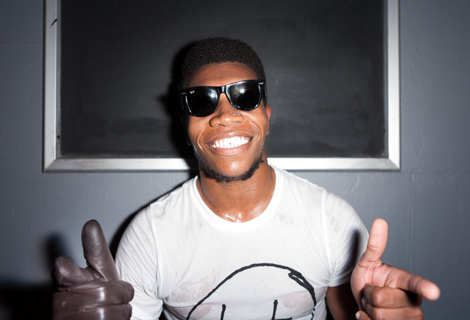 Festivals of 2012:
No contest.
Liverpool Sound City's fifth annual May mania was their unequivocal best. While there was the odd, unnecessary introduction of Professor Green at the Arena, everything else the Sound City team touched turned to gold.
From the excellent use of the warehouses in Wolstenholme Square, the best Aussie BBQ to date, to quirky pop up venues like Bold Street Coffee and Screenadelica, through to the fine communication to revellers via Apps and a better online website and the sheer oceanic levels of under-the-radar acts, Sound City 2012 was in a league of it's own. Then there was Willis Earl Beal giving the definitive performance from five years of Sound City festivals in the home of underground grassroots music in Liverpool – the Zanzibar. Oh, and Jazzhands. Don't ever forget about Jazzhands.
1. Liverpool Sound City 2012
Getintothis' Top 10 Bands of Liverpool Sound City 2012
Getintothis' Liverpool Sound City 2012: Top 10 Liverpool bands to watch
Getintothis' Liverpool Sound City 2012: Top 10 British bands
Getintothis' Liverpool Sound City 2012: Top 10 international bands
2. All Tomorrow's Parties curated by The National
3. FestEVOL
Getintothis reviews FestEVOL part one – and picture gallery
Getintothis reviews FestEVOL part two – and picture gallery. Things Getintothis learnt from FestEVOL 2012
Honourable mentions go to Threshold Festival (Getintothis review part one and part two), Liverpool Fringe Festival 2012, X&Y Festival (reviews, part one and two, and picture gallery), Resurrection Festival (part one and part two when a certain Steven Gerrard showed up at the Kazimier).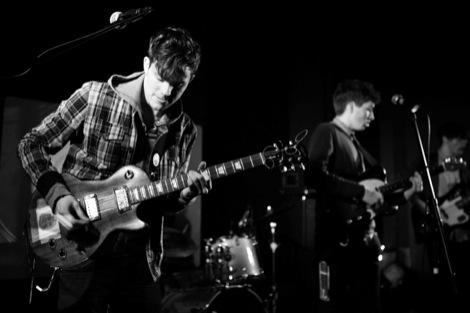 Top 5 Getintothis Posts of 2012
1. Indie disco boys and girls wept by the bucket load as Le Bateau closed its doors. Getintothis spoke to those who made Liverpool's infamous club rock and posted dozens of classic archive picks while Liquidation DJs gave their favourite playlists. You couldn't get enough of the Duke Street Club, so much so they reopened for Christmas!
2. Right back in January, we looked longingly into the future and wondered who would shine brightly in 2012, some obvious contenders stood up to the plate and succeeded (Jethro Fox, Loved Ones), several curios did the business too (Faded Gold, Ninetails) while others faded into the background (The Formula, Spitting Cobra). Nevertheless, it was repeatedly visited throughout the year. Check out Getintothis artist tips for 2012 here. Click back in January for 2013's ones to watch. Here's the best of the rest.
3. MOBO Awards 2012: What Getintothis learnt
4. Drowned In Sound recorded a 0/10 for Cast's new album, Troubled Times sparking a generous slice of web debate. We waded in with this – Heroes to zeros: When does an album deserve 0/10?
5. A brief introduction to Liverpool's metal community was met with disdain, chiefly from many of those who denounce the lack of publicity. We urged people to come forward and write about metal bands, gigs and events in an attempt to give more profile to what's on. Nobody bothered. Read Unloved and Unrepentant: Liverpool's metal scene unpicked here.
Special mentions goes to our new Mixtape series which included, among others, exclusive little gems by John Heckle, Vela, James Rand and Jenome. Check out the full collection here.
And Samizdat's Andrew Ellis' compilation of the top 10 beards in music, which despite including some crackers managed to kick off a twitter war with followers of the Quietus – primarily for leaving out both Dirty Three's Warren Ellis and Josh T Pearson. Personally, we were just miffed there was no Alexi Lalas.
Getintothis Best of the Rest 2011
Getintothis Best of the Rest 2010.
Getintothis Best of the Rest 2009.
Getintothis Best of the Rest 2008.
Getintothis Best of the Rest 2007.
Comments
comments