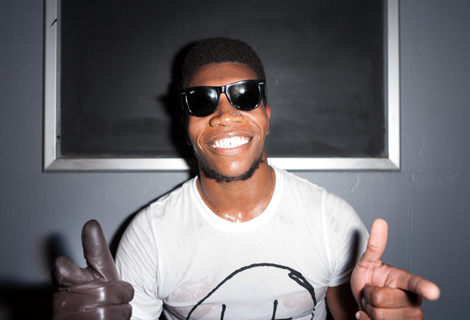 Getintothis' Peter Guy on the top performances from Liverpool Sound City 2012.

It always takes about a week's reflection to fully digest the mania and flurry of activity that engulfs Liverpool Sound City – and this year proved no different.
If anything, with the percentage of under the radar new talent considerably on the up, it simply equated to more venue-hopping on weightier trip of discovery.
For the first Sound City yet, Getintothis digested barely one full set. A reflection of the feast on offer, rather than the paucity of quality. Further, on at least a dozen occasions we prised ourselves from a venue while digging the music to ensure we didn't miss another show which warranted equal investigation.
This mass consumption seems a reflection on the times – several people who we spoke to asked, was there simply too much on offer at this year's Sound City? We think not.
This mass choice is simply a sign of the times; a limitless bounty of music, an endless fascination with the new, an endless circle of audio pleasures. And it was the new music that provided us with the majority of the best live performances across the three heady days and nights in the city.
Of course, there's plenty of acts we didn't catch during Sound City 2012 – many of which include some we truly love, yet have witnessed several times, so we opted in favour of taking in new sights and sounds. So, by no means a definitive list, here's Getintothis' top 10 picks from the three days of superlative music at Liverpool Sound City 2012.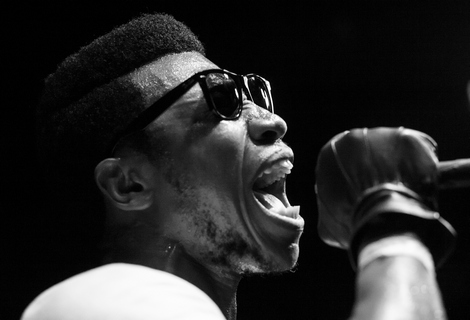 1. Willis Earl Beal
To think we nearly gave Willis Earl Beal a wide berth after his oddball, not wholly convincing display on Jools Holland some weeks ago is in retrospect unthinkable. What went down at the Zanzibar on that Thursday night was unrepeatable.
Raw unbridled passion set to the tune of porch yard blues-gospel-punk-soul channelled through the ghost of Ray Charles as the spirit of James Brown wrapped his finely-honed muscular frame tightly round that microphone while spitting and jerking himself into the future.
Almost gladiatorial in delivery, Beal used the small Zanzi stage to devastating effect; shrouded in a white sheet emblazoned with the words 'NOBODY' he ripped it open before slashing his belt buckle against a steel chair as the audience watched on in in unified amazement.
When we spoke to him outside Bold Street Coffee earlier that afternoon, he said in stone-cold delivery: 'You heard my record? It's shit. Don't miss my live show. You ain't seen nottin' til you see my live show.'
He was right. Undoubtedly the performance of Liverpool Sound City 2012. Undoubtedly a performance to rival any from each Liverpool Sound City.
Willis Earl Beal live review at Liverpool Sound City 2012.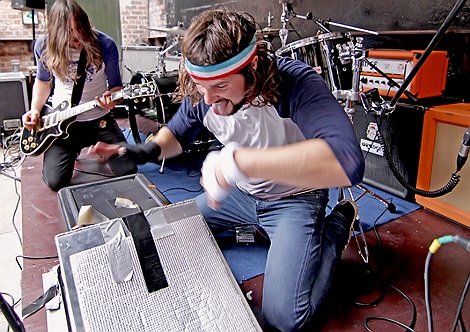 2. Jackson Firebird
A whole raft of Aussies made their mark on Sound City 2012, Oliver Tank beguiled with his beautiful beat-drenched lullabies, Ironside plundered a hoard of new fans with their grizzled rock and rogue-like charm and Pond justified their hype machine status lighting up the early hours of Friday at the Kazimier.
But it was Mildura duo Jackson Firebird who left the greatest impression with their two sets of outlaw blues which were high on 70s-heavy riffage, charismatic wisecracks and outrageous use of a washboard – never have we seen hands pound plastic with such ferocity – culminating in the best Australian BBQ Heebie Jeebies' courtyard has witnessed yet.
Jackson Firebird live review at Liverpool Sound City 2012.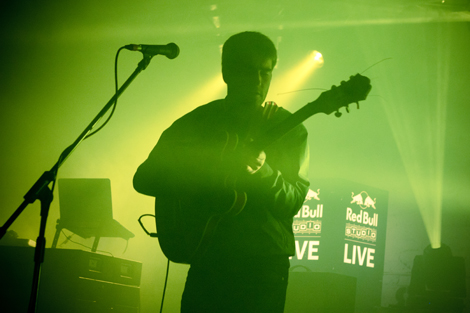 3. The Tea Street Band
If there was ever a band tailor made to close a festival it's the Tea Street Band.
When Getintothis flagged them up as a GIT Award nominee at the start of 2012 they barely had a track out there to their name – mere months later, and droves of fans are already singing and bouncing along to their set, which is still very much in its infancy, like there's a first record on the shelves.
A true band of brothers, their skill lies in marrying euphoric guitar-led dance music which is as catchy as it is psychedelic – in essence they're a band with serious tunes with which you can have a seriously good time too.
And, following the DJ set from Gary Cook, in the packed-out warehouse of the Garage in Wolstenholme Square, the TSB's climactic anthems wrapped the festival up in celebratory fashion; an audio punch in the air, a last minute winner, a big fat YES.
The Tea Street Band live review at Liverpool Sound City 2012.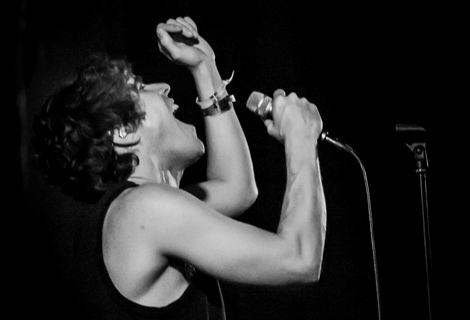 4. Bear In Heaven
Leaf Cafe seemed somewhat of a strange setting for the avant-rock electro-blockbusters of Brooklyn brooders Bear In Heaven.
But after skulking at the back and mixing it with the growing, gathering throng down the front, it all made perfect sense – especially with frontman Jon Philpot camping it up, flexing out and gyrating in every direction possible.
Leaf has emerged as one of the venues on the Liverpool circuit during the last year, and here was a dark, shudderingly-loud death-disco band feeling quite at home, in an unlikely, yet perfect union.
Bear In Heaven live review at Liverpool Sound City 2012.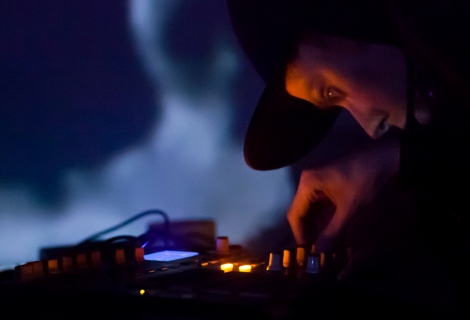 5. Forest Swords
Seeing Matthew Barnes aka Forest Swords on the stage at Screenadelica called to mind the scene of Jimmy Conway (Robert De Niro) recounting his vignette of Tommy De Vito (Joe Pesci) being made in Goodfellas.
Of course, this story had a much happier ending, though there's been some bumps along the way to arrive at this point; ear damage and a car crash on the eve of their Liverpool show when travelling to Manchester the night before.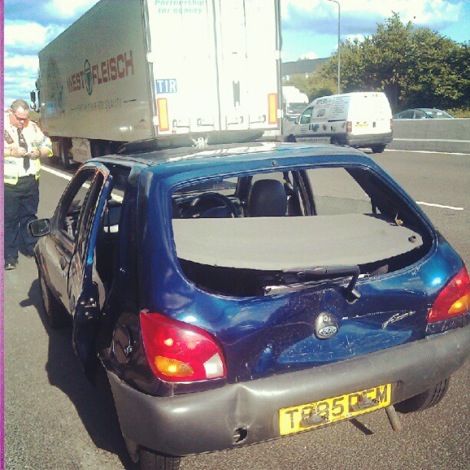 The car written-off carrying Forest Swords and his band on the eve of Sound City – thankfully no-one was seriously hurt.
But watching Barnes, who I'm lucky to call a friend, in full flow, felt like a transformation; from regular guy to pop star.
Watching Barnes alongside Loved Ones' Jay Freeman (manning the bass) giving it beans, grinding locked-grooves, whipping out his axe for some epic Glory Gongs shit and howling out of his hoodie during a particularly stellar If Your Girl resonated like few live performances in recent times.
Reading back the positive reviews felt like an affirmation of what so many of his peers have been shouting about for over two years. There's a lot of incredible music being made on Merseyside and Matthew Barnes is in the leading pack.
Forest Swords live review at Liverpool Sound City 2012.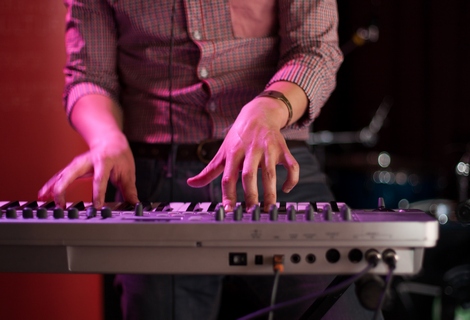 6. Kamp!
If there were two musical elements the festival lacked this year it was seriously ace heavy metal and a paucity of quality electronic dance bands.
However, when the electronica tips arrived at LSC 12, they did so in style. Cologne's COMA threw down some fun, squelchy stylistic nods to Daft Punk and the more accessible end of the Kompakt canon while show stealers at the Polish showcase in Mello Mello were Kamp!.
A glorious fusion of New Order's catchiest rhythms with a psychedelic swirl of epic, relentless chunky 80s clunks – they closed with a track nigh on 15 minutes and still the crowd cried for more. The band's smiles showed they loved it just as much as we did.
Kamp! live review at Liverpool Sound City 2012.


7. Ninetails
Highlighting ten Merseyside bands pre-festival was a hefty task, post-fest seems futile – particularly given the superlative efforts of the lo-fi frazzle rock of Wet Mouth, the insane punch-drunk mania of Jazzhands and the glorious one-band party itself The Kazimier Krunk Band.
However, Ninetails' performance, on the eve of dropping new track Blue Bottle Flu, and their last for some time did seem especially poignant.
Bursting with energy, fizzing on a wave of emotion and further new-found confidence, they positively oozed finesse and limitless enthusiasm. If this is the end of Ninetails Mk I, we can't wait to see what unfolds in chapter two.
Ninetails live review at Liverpool Sound City 2012.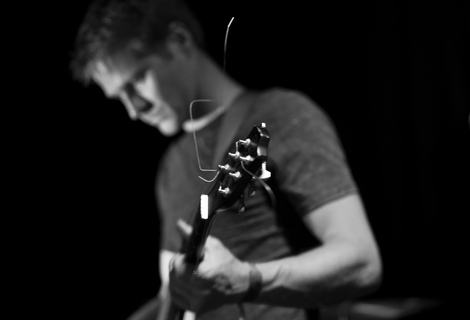 8. Still Flyin'
Mello Mello was very much the good vibes venue of the festival, whether it was Eleanor Friedberger freewheelin summer soft-rock, Kamp's disco inferno or Still Flyin's cowbell assisted stomp, you were guaranteed a good time down Slater Street's vegan cafe hangout.
And if you're after track of the festival look no further than Still Flyin's joyously magnificent Good Thing It's A Ghost Town Round Here.
The sight of watching the entire Mello Mello staff hop-skip-and-jump around their bar like they'd won the World Cup was one of the sights of the festival. On second thoughts, they probably couldn't give a monkeys about the World Cup…
Still Flyin' live review at Liverpool Sound City 2012.


9. Spring Offensive
One of the notable quality additions to Sound City 2012 was the multitude of new performance spaces. And the pop up gigs at the likes of Bold Street Coffee worked a real treat.
Spring Offensive's five-part vocal harmonies were seemingly invented for this late Friday evening soiree which invited people to stomp their feet along to their infectious melodies and instant choruses. And the added bonus of catching a beer or a percolated brew in the comfort of one of Liverpool's finest coffee houses made for a first-rate experience.
Spring Offensive live review at Liverpool Sound City 2012.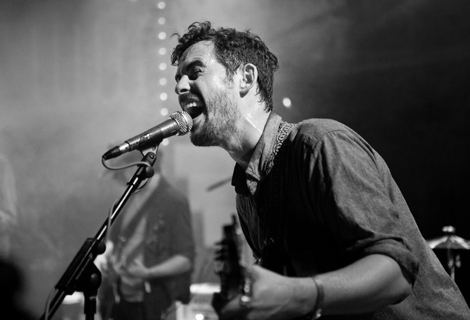 10. White Denim
One band in which we found it oh so difficult to tear ourselves away from was Sound City veterans, White Denim.
Their display in the Kazimier at around midnight on Friday was a seemless groove rollercoaster seguing song after song as the Texans shredded the stylistic handbook, flitting from rock and roll to boogie to funk to psychedelic hoedown.
Recalling the masterclass live displays of the Old Grey Whistle Test they were a reminder of the power of technical virtuosity married to future-cool super-fun jams which make you feel alive.
White Denim at Liverpool Sound City 2012 review one and two.
Getintothis' Liverpool Sound City Day One round up.
Getintothis' Liverpool Sound City Day Two round up.
Getintothis' Liverpool Sound City Day Three round up.
Getntothis' top 10 bands of Liverpool Sound City 2011.
Pictures by the Getintothis team Darren Aston, Richard B, Marie Hazelwood, Conor McDonnell and Sakura Zilla.
Comments
comments