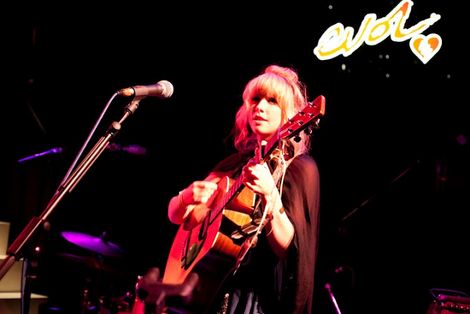 FestEVOL brings feverish garage, classic soft-rock, retro psychedelia and melodic alt-country to the Kazimier, but as Getintothis' Thomas Jefferson reflects it's in the garden where the delights really blossom.

The Kazimier is reverberating to the sounds of Dirty Rivers' cacophonous, straight-up rock n roll.
It's tight, but formulaic as their frontman Mike Ellis struts and swaggers across the stage.
Their sound is impressively huge for such young lads and has something of Black Rebel Motorcycle Club about it in its huge bass swells and wall of reverb-laden distortion and fractured vocals.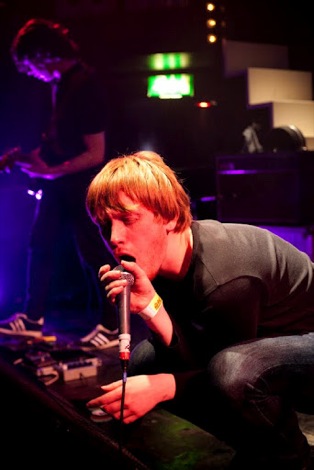 Dirty Rivers play inside the Kazimier for FestEVOL part one
Despite the Kazimier's Garden being the main event tonight, Sundowners (main picture) play their delightful brand of shimmering 60s guitar pop to a healthy crowd inside The Kazimier club.
It seems a shame they don't get to share their sundrenched wares with the more bohemian setting outside, yet their Fleetwood Mac-inspired sound is pure pop gold.
Wirralites Lovecraft play their weirdly absurd psychedelic chaotic pop in what can only be described as M&S school trousers with a very high tuck.
Singer Craig Sinclair's stage presence alone is enough to hold the generous audience's attention as he careers around the stage like a nerd on acid.
Years of honing their craft (excuse the pun) results in an impressive display of psych pop genius that is infectious and endearing.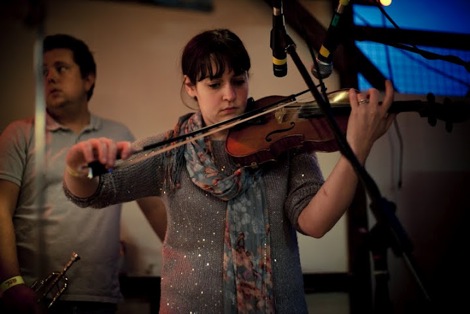 Silent Sleep in the Kazimier Garden for FestEVOL part one
Silent Sleep have been ghosting through Liverpool's music scene in recent months to become one of the hottest groups around. On the evidence of their performance here, the hype is well justified.
Despite some irritating on stage feedback, led by Chris McIntosh's delicately smooth vocal their performance grows in stature, as does the crowd they draw.
Once Or Twice is a melodic alt-country gem, beautifully crafted, and finishing with On The Steps Of The Bombed Out Church proves to be a crowning moment, as it breaks out into a rock out complete with blaring trumpets.
By the time Folks take to the stage inside The Kazimier, their audience has sadly diminished, the majority of FestEVOL goers preferring to be out in The Garden where the atmosphere is far more festival-esque.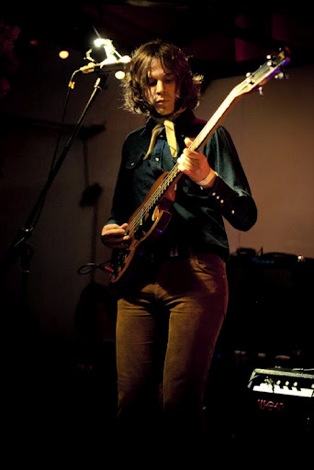 Wicked Whispers deliver some chops in the Kazimier Garden for FestEVOL part one
The Manchester six-piece offer up searing pop melodies and a fairly Americanised sound that is easy on the ear but does not offer as much character as acts that could be put in the same category such as The Sundowners and Silent Sleep.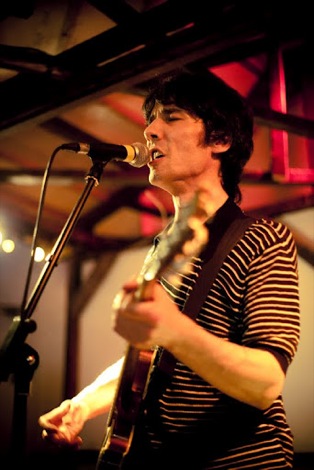 Edgar Summertyme lays down some sweet jams live at FestEVOL
The affable Edgar Summertyme took to the Kazimier stage to warm applause.
His bluesy repertoire had nods heading and feet tapping, but not much else. As interesting as his vocals and riffs are his routine didn't quite have the beef required for a one-man show.
The likeable local tried tirelessly to hold the attention of a semi-engaged audience, many of whom seemed more interested in their FestEvol burgers. There's definitely immense talent and craft in Edgar's music; he just needs a band to help him get that across.
Out in the garden Wicked Whispers close out the show and have seemingly marched straight out of the psychedelic sixties, and they celebrate it in style.
Jefferson Airplane are a clear reference point, and in truth they are too close to merely replicating an era of music without bringing anything new to the table.
Pictures by Marie Hazelwood.
Comments
comments