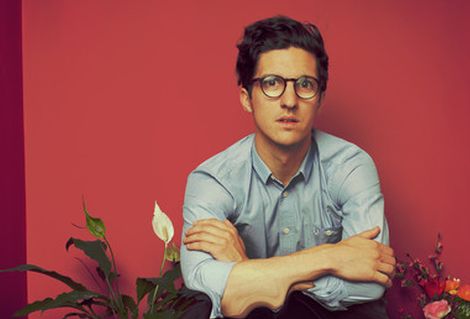 Dan Croll returns with Home, a tropical-infused lullaby guaranteed to keep you smiling.

There's something reassuring about Dan Croll's music. Effervescent, effusive and exceedingly at ease.
Whether it was the perky pop bluster of From Nowhere, the spring-heeled canter of In/Out or delectable swooning of Compliment Your Soul, Croll envelops the listener with an aural hug which just feels so right.
Apt then, that latest release deals with the subject of home comforts, familial affections and the sense of belonging – this slow-burning firecracker unravels from strummed wistful lullaby before bursting into tropical technicolour. It's a genuine treat.


Further reading on Getintothis
Dan Croll music set for FIFA 14 and Grand Theft Auto 5.
GIT AWARD 2013: Nominee profile – Dan Croll.
Dan Croll with Savages, Bill Ryder-Jones and more at Liverpool Sound City 2013.
Dan Croll reviewed at Liverpool Sound City 2013 with Melody's Echo Chamber, Silent Sleep and more.
Dan Croll: Wanna Know.
Comments
comments