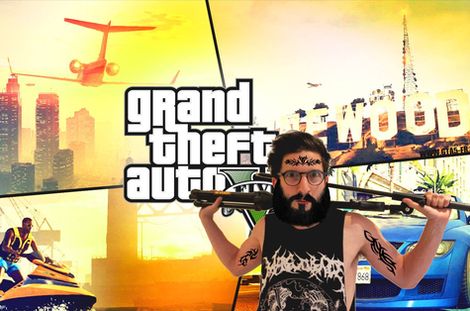 Dan Croll's star continues it's ascent with the Liverpool musician tracks being featured in the gaming world's two biggest hitters.

We know more about cookery than we do about gaming here at Getintothis HQ. And we can just about boil an egg.
But even we've heard of computer game smashes FIFA and controversy-courting Grand Theft Auto, so we knew it was big, big news when Dan Croll announced his music was set to feature in both of these console blockbusters.
Dan gleefully commented through his facebook, 'Happy to announce that 'Compliment Your Soul' and 'From Nowhere (Baardsen Remix)' will be on the soundtrack for both of these amazing games. Go grab a copy, and enjoy the sound of me when scoring goals and stealing cars…'
GIT Award 2013 nominee, Croll, is an unstoppable force at the moment with a 12-date US tour in October scheduled before returning to Europe for a monster 28-dates supporting Bastille and Imagine Dragons.
Coupled with prime time playlisting across all major radio stations and numerous festival slots, including last weekend's Festival No. 6 in Portmeirion, Croll is perfectly poised ahead of a January release of his debut album. It really couldn't happen to a nice guy.
Have a listen to those two tracks below. We heard one of them in Next last week. Fricking Next.


GIT AWARD 2013: Nominee profile – Dan Croll.
Dan Croll with Savages, Bill Ryder-Jones and more at Liverpool Sound City 2013.
Dan Croll reviewed at Liverpool Sound City 2013 with Melody's Echo Chamber, Silent Sleep and more.
Dan Croll: Wanna Know.
Comments
comments