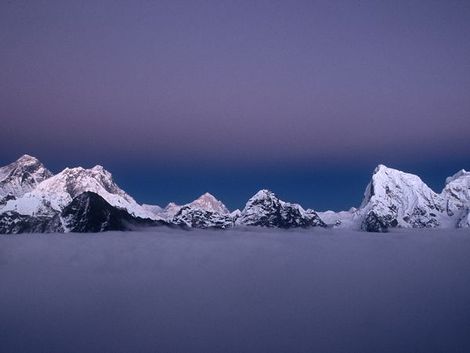 Will Sergeant's new project Poltergeist bring mind expansion to a dance floor near you.

'It's anything that will take your mind somewhere else – if you can sit there and just put on the music and drift off, and it spins your mind backwards. That's psych.' – Will Sergeant.
Liverpool's affinity with psychedelia and psychedelic rock is as inescapable as it is indefinable. And it's renaissance with mind-expanding music is, well, expanding.
When Will Sergeant spoke to Getintothis ahead of last year's Liverpool International Psychedelic Festival, he spoke with passion about minds becoming freer through sounds, vision, colour, image projection and fearless music.
He's channelled all those aspects into his new instrumental project Poltergeist – a propulsive rocket-fuelled juggernaut specialising in tasty jams designed to tear up dance-floors and get the blood flowing.
Teaming up with Les Pattinson (ex-Echo and The Bunnymen) on bass and Nick Kilroe (current Bunnymen) on drums, they proclaim to 'create a form of rock music with its toes paddling in the dirty progressive ocean foam of the sixties and seventies and its head in the bone dry air of the present day.'
And on the evidence of their first offering, Your Mind Is A Box (let us fill it with wonder), they're not wrong; as this six minute slice of cyclonic power is guaranteed to send heads bobbing.
Our favourite bit arrives four minutes and three seconds in, as Sergeant's guitar boots in once again with fearsome gusto.
'There are 12 notes in a scale,' says Sergeant – 'and we intend to use most of them.'


Poltergeist play Club EVOL at The Kazimier, Liverpool on Saturday March 16, £10.
Further reading on Getintothis
Getintothis talks to Will Sergeant on his new record and his love affair with psych music.
Getintothis reviews the Liverpool International Festival of Psychedelia featuring The Time And Space Machine, Dead Skeletons, Wolf People and more at Camp and Furnace.
Getintothis' Liverpool International Festival of Psychedelia – picture gallery.
Echo and the Bunnymen review from O2 Academy, Liverpool 2012
Getintothis reviews Echo and the Bunnymen live at the ECHO Arena performing Ocean Rain.
Comments
comments