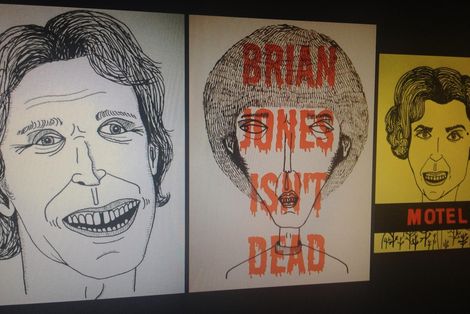 Liverpool's freshest new bar, Motel on Fleet Street launches tonight. Getintothis' Peter Guy caught up with Rob Gutmann, the man behind Motel, Korova and several other iconic Merseyside night spots to talk about his new venture, past experiences and what makes a truly great bar.

Liverpool needs new bars. The city's famous night life thrives on the injection of visionaries who know how to make the scene tick.
One such man is Rob Gutmann. The man behind Merseyside nightspots which changed the cultural climate; Korova, Alma de Cuba and Blue Bar satiated people's desires for having a good time, all the time.
Gutmann's bars thrived because of their distinct identity, considered style, spot-on music and partnership with some of the city's finest creative teams. And for years they flourished.
All that changed around 2008 with the collapse of his Korova group of companies. And having seen his empire dissolve, he openly discussed his bankruptcy in 2011.
But now he's back, and with a new Liverpool creation: Motel. A fusion of graphic novel Americana, post-punk edge and Taco dining experience.
Getintothis caught up with Rob to talk about his new venture, past experiences, fresh music and what makes a truly good bar.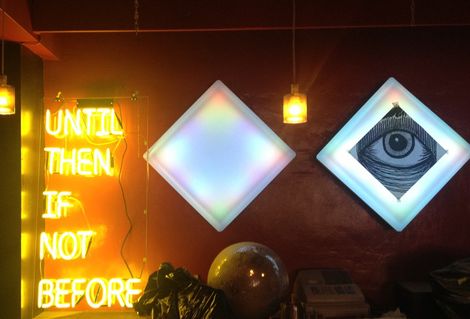 Getintothis: Hey Rob, how's tricks, what have you been up to today?
Rob Gutmann: Readying my latest effort – Motel (bar), in town. It's opening day today, which is always an exciting one.
Getintothis: Tell us all about Motel, and why you've decided to get back in the bar game?
Rob Gutmann I'm 'back' simply because opportunity knocked – a great site, in a great building, and it was there.
'Motel' is a manifestation of all my personal dive bar/Americana based fantasies. It feels like a spiritual successor to Korova (albeit with a more American blues/punk rock attitude) but that's really for other people to judge. I know the same love has gone into it.
Getintothis: There's lots of intriguing artwork dotted about social networks, tell us about the concept behind Motel?
Rob Gutmann I don't think I'd know where to begin, but the look of the venue was hugely inspired by the work of illustrator Dave Baddeley.
I'm a big fan of graphic novels and while happily Googling a search for graphic novel inspired ideas (for Motel) I stumbled across Dave's work. By total chance, it turned out that he was from Liverpool, and still based here, so we hooked up and hit it off immediately.
He's a very talented chap, and has been brilliant to work with. The substance of the concept is simply about specialising in great drinks and great service. We want people seated, served and contented, and we want them to be impressed with our range. We'll also be majoring in Tacos – the only food we'll be doing, but ensuring we do well.
Getintothis: Most music-lovers in the city associate you with Korova and many a good night in the city, explain to us why you're still hungry to get back in the bar game?
Rob Gutmann I've asked myself that question, and I'm not sure I know the answer. It's hugely rewarding to imagine how something might work, then attempting to make that thing happen, and finally for people to 'get' it. That combination is quite intoxicating.
Getintothis: We had so many good times in that place, what good times do you remember?
Rob Gutmann Much of it is a bit of a blur now. A hazy semi-drunken sentimental blur.
I loved the energy in the venue when special people were on. When Ladytron first played there. When 2ManyDjs played. When a hero of my childhood, John Foxx, rolled up as part of a come back tour.
Getintothis: We've talked about it before, but a third incarnation of Korova has popped up on the scene, it seems a strange idea – are you that bothered now that it's happening or are you still a bit miffed?
Rob Gutmann Miffed doesn't really cover it, but I'm calm about it, and less and less interested in it.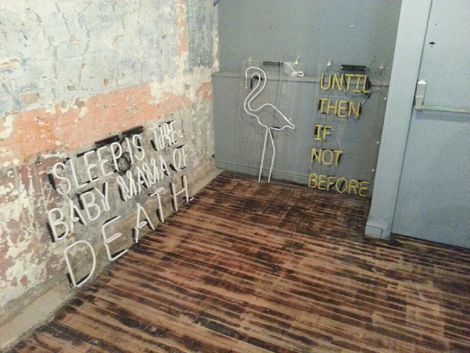 Just because someone wants to use the word 'Korova' doesn't mean there's any connection between that and the original 'Korova bar concept. The two are entirely unrelated and I think that anyone who loved and understood our Korova will get that.
The bottom line is that it is virtually never a good idea to just try and plagiarise somebody else's concept. It's not a way to be successful.
Getintothis: Alma de Cuba is another lasting legacy of yours in Liverpool; what do you think makes a great bar, what's your secret?
Rob Gutmann Modesty and the (sometimes grim) reality that not everything you try can work prevents me from claiming knowledge of any bar making 'secret'. The only clear common denominator I can identify as sure fire 'winners' would be that great buildings make great bars. Much more so than great locations.
Getintothis: Liverpool's really on it at the minute, yet in my opinion there is a shortage of genuinely great bars – what else do you think we're lacking?
Rob Gutmann I think the small leftfield bar scene is really strong at the moment, but that's about it. There don't appear to be any good bars of scale. I think that's a post recession factor.
Getintothis: You love your music, who from Liverpool and beyond is on your jukebox at the moment?
Rob Gutmann From Liverpool, I won't see far past my bezzy Ian McCulloch's body of work, but from the City's new wave, I'm loving the Tea Street Band at the moment. Local music aside, I've been immersing myself in music for 'Motel'. It's all very rooted in a blues tradition but with punk rock leanings. I'll list The Cramps, Richard Hell, The Polecats, The Pixies, Dinosaur Junior and a bit of Blondie, as always, for me.
Getintothis: Pick five people from history, dead or alive/fact or fiction to take to Motel and share a drink with you.
Rob Gutmann Aside from loved ones and friends – film director David Lynch. Writer David Peace (because I met him recently, and really liked him). Blondie's Debbie Harry. Graphic novelist Daniel Clowes. And Kenny Dalglish. I'd take Kenny anywhere.
Getintothis: Finally, we're buying (honest!) what are you having?
Rob Gutmann Bloody Mary. Quite spicy. Cheers.
Further reading on Getintothis
Getintothis on Korova: Liverpool set for third incarnation of city bar.
Getintothis on plot thickens as blazing squad say Korova fire was arson.
Getintothis on Korova fire and subsequent closure of Liverpool bar.
Getintothis reviews Liverpool Sound City 2009: The Invisible: Korova.
Getintothis reviews The Aliens & Holy Ghost Revival: Korova, Liverpool.
Getintothis reviews Abe Vigoda, Voo, Married To The Sea, Lovvers: Korova.
Liverpool Sound City 2009: Phantom Band: Korova, Liverpool.
Getintothis reviews Maps, Gorton Versus Berger, A Cup Of Tea: Korova, Liverpool.
Getintothis reviews Ladytron and Outfit: St George's Hall, Liverpool.
Comments
comments