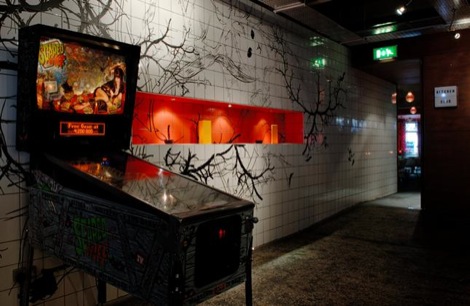 Liverpool set for third edition of Korova as new location is revealed for city music venue.

What's in a name? Well, a lot.
As previously reported, all hell broke loose when Eric's reopened trading under the original name yet replaced the punk ethos with a list of cover bands and old timers.
Eric's subsequently addressed this issue, yet the same furore could be brewing for a new Liverpool bar opening at 52-54 Wood Street, though this time the reasons have less to do with the bookings, and exactly to do with the name. For that name is Korova.
When Getintothis broke the news two weeks ago that a 'new Korova' was to open in Liverpool the feeling was, at best, decidedly mixed, with the over-riding opinion that the original Fleet Street venue was far superior to the ill-fated 'replacement' on Hope Street.
Yet minutes after the story was broken we were contacted by three different contacts – all opting to stay off the record – insisting that there were to be two new city venues opening under the name Korova. Both booking bands.
Which seems daft.
Further investigation revealed Hope Street, the site of Korova Mk II, which closed due to fire damage, is to reopen under the name Fredericks Cafe Bar.
NO KOROVA!
However, news arrived late last week that it seems certain Korova Mk III on Wood Street is to open its doors in September with New Jersey's The Front Bottoms to play on Wednesday September 18, quickly followed by Deaf Club on September 26.
YEP KOROVA!
All of which could prove a sticking point, especially with those behind the original Fleet Street Korova, including its inventor, Rob Gutmann who told Getintothis he'd be 'annoyed' if the bar's name was reprised without consultation.
He told us, 'I am entirely unaware of any plans to re-open Korova.
'As its inventor (along with several cherished collaborators) I'd be surprised and ever so slightly annoyed if someone thought it might be a good idea to just use the name without asking me.
'If they did ask me, I'd say no. All of us involved with Korova are proud of its heritage and that it is still so fondly remembered. For the foreseeable future it should remain just that – a proud memory.'
BAD KOROVA!
What next is anyone's guess, in the meantime we're off to the opening of a new camp indie disco called Le Bat Oh! Naughty.


Further reading on Getintothis
Plot thickens as blazing squad say Korova fire was arson.
Getintothis on Korova fire and subsequent closure of Liverpool bar.
Liverpool Sound City 2009: The Invisible: Korova.
The Aliens & Holy Ghost Revival: Korova, Liverpool.
Abe Vigoda, Voo, Married To The Sea, Lovvers: Korova, Liverpool.
Liverpool Sound City 2009: Phantom Band: Korova, Liverpool.
Maps, Gorton Versus Berger, A Cup Of Tea: Korova, Liverpool.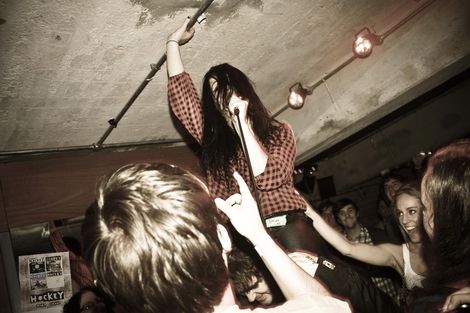 Comments
comments