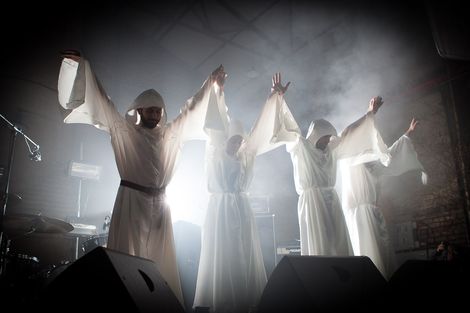 Getintothis' Peter Guy delivers the final word on 2013 with his annual round up of Merseyside Music's best bits and the year's cultural highs and lows. Part two features the the region's unsung city hero, top record label and festivals of the year, plus the most read posts on Getintothis.

Sequels are rarely better than the originals, but let's have a go. This is Getintothis' part two of our round up from 2013 and there's much to chew over in what was a blockbuster year for Merseyside music.
Below you'll find out who was our unsung hero of the year, which label bagged top honours plus a round up of our favourite festivals and an assortment of the posts on this here site which have kept you clicking throughout the year.
For a catch up on Part One click here.
Hero of 2013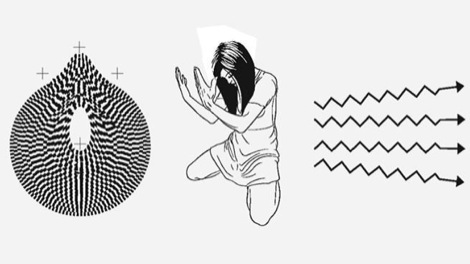 Merseyside music is blossoming at present primarily due to one key aspect: teamwork. The city's musical ecosystem is intertwined with huge players feeding smaller independent groups who then break off into splinter collectives making the underbelly tick on a daily basis. Sure, there's competition, rivalry and indeed fractions but cooperation is predominantly ensuring the city is happening.
For that reason, selecting this year's local, unsung hero was harder than ever before, but it's also for that reason and the ethos of teamwork, that Getintothis fixes the spotlight firmly on Sam Wiehl.
Pinpointing what Sam actually does is not an easy task – but his impact on Merseyside music is profound. And for the last twelve months his involvement has imbued our community in a musical, physical, tangible – and neo-spiritual manner. If we're pigeonholing, Sam is a multi-media artist and musician, and his art, like his music, is distinct yet otherwordly, exact yet forever expanding, primal yet limitless. In essence it's something which you can relate to easily yet fills your mind with wonder and energy.
It is, presumably, for this reason why the head cats at Liverpool International Festival of Psychedelia approached Sam as their artistic visionary in chief. And Sam's results have been off the scale. The mere mention of the word 'psychedelic' conjours a myriad of shapes, colours and throwback visuals, but, like what the festival does so well, Sam's artwork goes against the grain painting a distinctive linear set of images which are both basic yet fantastical – like the finest three-minute pop songs – capturing the magic so simply is perhaps the hardest thing to do.
Sam's artwork at Liverpool's Psych Fest added a suggestive tab of escapism and was reproduced on mass scale with his graphics lighting up Camp and Furnace with a magnificent aura.
Yet, he's been doing this in Liverpool for years. As the unofficial fifth member of Mugstar – Sam's lighting and graphic art is almost as integral to their live show as the cyclonic power of their music. It's his mesmeric imagery which, when married to the music, thrusts the listener into their relentless vortex whisking them off into some kind of other psychosis. Only in 2013, Sam applied his techniques on a more regular basis in Camp and Furnace's Blade Factory. It was the ideal canvas. A white-washed box littered with amps allowed Sam to project his myriad of webs dissolving into cityscapes crashing into pixelated nightmares through to body fluids dripping into electrical storms and back to a series of flashing colours – sometimes it was worth merely going to the gig just for Sam's light show. It's the reason quite so many of our favourite shows this year were there.
Away from his graphic art, Sam is an incredible musician – and one of Merseyside's most underrated drummers. The first time we saw him play was with spin-off band, Spitting Cobras – they rocked so hard, he broke his hand. It was visceral brilliance. But this year, Sam's been rocking out in a different collective – another he embraces, when time allows – the HIVE Collective. Now in it's tenth year, this evolving electronic enterprise, host events, stage gigs, perform happenings and promote leftfield musical experiments. In 2013 they provided two hugely contrasting but equally memorable experiences; the first performing as their doom-psych improvisational outfit Bonnacons of Doom when they adorned hooded white robes and treated the unsuspecting Sefton Park public to 45 minutes of monolithic noise during Liverpool International Music Festival's Bank Holiday outing, and the second, when they teamed up with The Haxan Cloak for a blackened head-wrecking 'rave' during the abyss-tipping finale of AND Festival 2013.
Away from performing and designing, Sam is also a key member of influential independent promoting team, Behind The Wall Of Sleep; championed on these pages before for bringing the likes of Carlton Melton, Alexander Tucker, Iceage and more to Merseyside. In 2013 they racked up a similarly prolific list of avant-rock demons extending their welcome to Acid Mothers Temple, Kogumaza, Anthroprophh, White Hills, Mainliner and more.
Just when you think Sam couldn't have crammed more into his 2013 musical odyssey, he also found time to start Product Records; a new label with Clinic's Ade Blackburn and John Hartley plus Static Gallery's Paul Sullivan. And then he directed Hookworms' Away / Towards promo video featuring a cast list of Merseyside music heads. On top of all this, he's a father, a friend to many and a thoroughly good guy, and that's why we're naming Sam Wiehl our Hero of 2013.
Hookworms: Away / Towards – video directed by Sam Wiehl.
Behind The Wall Of Sleep: The faceless spaceheads of Liverpool.
Blade Factory: Cutting edge sounds from Liverpool's white room.
Mugstar chat to Getintothis.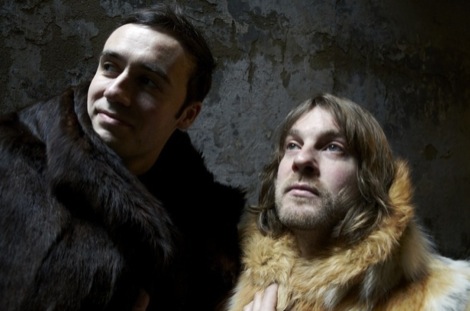 Label of 2013
There were more than 70 record labels in our top 100 albums of 2013 feature, which gives a pretty swell indication into how much great new music is coming from a huge variety of sources. The staples of Domino (Blood Orange, Matthew E White, Bill Ryder-Jones, Jon Hopkins), 4AD (Deerhunter, The National, inc), Matador and (Savages, Yo La Tengo, Kurt Vile), Bella Union (Money, John Grant) delivered consistently awesome records while established indies Sacred Bones (Föllakzoid, Crystal Stilts, Psychic Ills), Memphis Industries (Pure Bathing Culture) and Planet Mu (Heterotic, Miracle, Solar Bears) built on previous years' success.
However, Getintothis' label of choice for 2013 was unequivocally Thrill Jockey. From the outrock blissful psychosis Kandodo to Wooden Shjips' neatest rock record to date back to the crunching thud of Oozing Wound and the WTF madness of Imbogodom and back to one of our LPs of not just 2013 but many a year, Grumbling Fur's Glynnaestra, Thrill Jockey ensured our jukebox was rattling with first-rate diamonds throughout.
Back on Merseyside, it was grand to see the formation of the aforementioned Product Records alongside Baltic Sub (Loved Ones), Eighties Vinyl (Sankofa and more), Edils (So Sexual) and Baltic Records (Tea Street Band) also spinning into action. Getintothis has been told of two more new Merseyside-based labels in the offing in 2014, so expect plenty more where that came from.
Read and listen to Getintothis' Top 100 Albums of 2013 here.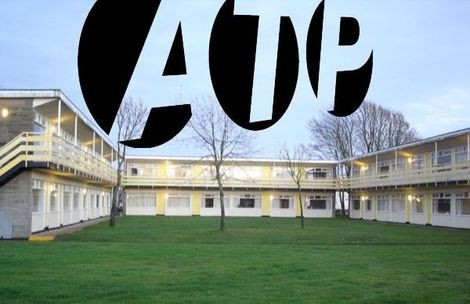 Festivals of 2013
There was some competition in 2013 – and it was the added extras which proved the difference. It's fair to say the average music fan has had enough of standard UK music festivals and that was evident with the collapse and closure of so many during the last 12 months. But it was the end of our 13-year romance with the seaside alt-rock experience, All Tomorrow's Parties which hit hardest.
We eulogised in our top 10 moments of chalet-induced bedlam on the fineries of ATP and sure enough the final instalment proved another belter; Goat, Loop, Comets on Fire, Mogwai, Michael Rother, A Winged Victory For The Sullen, Wolf People, Om, Föllakzoid and of course, Shellac all contributed to a magnificent send off to one of our favourite music experiences.
Elsewhere, Liverpool Sound City overcame a topsy-turvy opening day to deliver an unforgettable second day and a pretty swell closer. AND Festival produced possibly their strongest multi-media experience yet while Festival Number 6 became our must-revisit festival managing to combine intelligently-curated music with the wonder of Portmeirion – oh, and near a hundred Merseyside music acts.
The year's great talking points were of course, Liverpool International Music Festival and Liverpool International Festival of Psychedelia. The former produced a near miracle by eradicating the profoundly turgid Mathew Street from all existence and in it's place produced a largely family-friendly affair which blended some of the best of Liverpool new music with an array of bigger bookings, the highlight turning out to be the Liverpool Philharmonic's opening party on Sefton Park – which in turn was ironic given that Neil Young, the previously scheduled opener, had pulled his city Arena date due to a band-mate's fractured hand. If organiser's can add weight to the international flavour of the festival, spruce up the 'pop' quota and build upon their Liverpool links they will be on to a serious winner.
Meanwhile, Liverpool Psych Fest produced a quite remarkable second year receiving blanket national coverage, selling out every inch of Camp and Furnace to bursting point all the while retaining a hugely international feel. In fact, that was Psych Fest's strongest asset – this was a truly cosmic cosmopolitan affair with not just the acts flown in from all corners of the globe but the punters too. Indeed, this wasn't a parochial get together with cursory overseas stars peppering proceedings, this was a global gathering of like-minded space lunatics. If there was a criticism, as our cadets on the ground suggested, the musical parameters seemed set to guitar-laden fuzz with the venue's sound once again an issue. But make no mistake, Psych Fest was a triumph beyond measure, and part three is shaping up to be interstellar.
Finally, nods to Threshold Festival 2013 (review part one, part two), Astral Coast 2013, (review) Liverpool Jazz Festival (review) and X&Y Festival (review) for contributing to a more than healthy grassroots scene.
1. All Tomorrow's Parties End Of An Era Part Two – Getintothis on ATP's Top 10 Moments.
2. Festival Number 6 2013 feat My Bloody Valentine, James Blake, Lianne La Havas and more – Getintothis review and picture gallery.
3. Liverpool Sound City 2013 – Getintothis' Top 10 bands and review round up of the festival.
For a comprehensive review of Liverpool International Music Festival 2013 click here.
Getintothis' two-day review and picture galleries of Liverpool Psych Fest 2013 and our final thoughts click here.
ps: Can Glastonbury stop booking really old people while massacring our children.


Top 10 Getintothis Posts of 2013
1. Everyone loves a good list. And so it proved when we published our first Merseyside Top 25 tracks of 2013 midway through the year. It was a mere smattering of golden nuggets yet displayed the wealth on offer, from the raw songcraft of Rachael Wright, WYWH's ear for a ditty, Delly's lyrical sav and VEYU representing one of the finest new acts this city has produced in years. We loved compiling it, and you lot seemingly liked listening.
Getintothis' Merseyside music's top 25 tracks of 2013 so far.
2. When Getintothis spoke to Bestival founder Rob da Bank in March following the coach crash which left three Merseysiders dead, he told us Liverpool would 'pulled together' for a special Nation tribute gig. Pull together the city did – and in unforgettable fashion.
Read Getintothis' review of the Bestival Benefit concert at Nation here.
3. In January, we tipped Liverpool music's ones to watch in 2013 – among them were Bird, Oxygen Thieves, MiC LOWRY, Sundowners and a little known producer Evian Christ. Several months later the latter was guest producing a track on Kanye's Yeezus. Jeepers.
Read the full 2013 Merseyside Ones to Watch here.
4. Everyone likes music. Everyone likes pizza. So, in November, when we wrote about Maguires, new Merseyside dive bar that puts on awesome DIY gigs while serving up top scran we were sold. Our man Joseph Viney dished up a hearty introduction..
Maguire's Pizza Bar: Extra toppings for Liverpool's latest new haunt.
5. In early June, rumbles of the return of Korova began to stir and when we reported it – lots of people weren't happy. Weeks later, the rumours became reality, and the iconic city club was back on the map. More people were unhappy. The kids didn't give a hoot, as proved evident with a number of sell out shows.
Getintothis on the return of Korova.
6. In May, Getintothis bagged a rare chat with Merseyside's enigmatic artist Boneface on how Josh Homme hand-picked him to design the artwork to the new Queens of the Stone Age record …Like Clockwork.
Read the full interview here.
7. In December, we delivered a technical, yet profoundly emotive study into the war of analogue versus digital – and the damage today's recording techniques have on future generations of listeners.
Getintothis' Jono Podmore's piece really struck a chord, here's why.
8. In February, the unthinkable actually happened, My Bloody Valentine released a bloody album. Our resident MBV fanboy, Alistair Houghton was on it in a flash and delivered his verdict.
Getintothis on My Bloody Valentine's m b v but was it worth the wait?
9. Also in February we chatted to Merseyside author Kevin Sampson on his new crime thriller, The Killing Pool. He also reflected on international drug cartels, Americana, new Liverpool music, how to start a record label and how being fired from the NME kickstarted a career in first-rate prose.
Read the full interview here.
10. Daft Punk, you've probably heard of them, returned with a new album in May which was not just big on ideas but also became the blueprint for 2013's marketing masterclass.
We reflected on all things product, brand – and the big sell.
Special mentions should also go to GIT Award winners Baltic Fleet's tour diary which included their Yoko Ono support slot, Alan O'Hare for his feature on Liverpool Acoustic and their five years of delivering radical grassroots songcraft, Dickie Felton and his insight into Morrissey's Autobiography, Jamie Bowman's Test Match Liverpool music Ashes special, Paul Baker's feature on Bright Phoebus Revisitied at Liverpool Phil and Chris Burgess' personal account of Nirvana's In Utero reissue.
Further reading on Getintothis
Getintothis' best of 2012 part one: Top gigs, best event, Hillsborough Justice Collective, The GIT Award.
Getintothis' best of 2012 part two: Hero, label, festivals, posts.
Getintothis' best of 2012 part three: best and worst albums, top tracks, venue, films, ups and downs.
Getintothis Best of the Rest 2011
Getintothis Best of the Rest 2010.
Getintothis Best of the Rest 2009.
Getintothis Best of the Rest 2008.
Getintothis Best of the Rest 2007.
Comments
comments