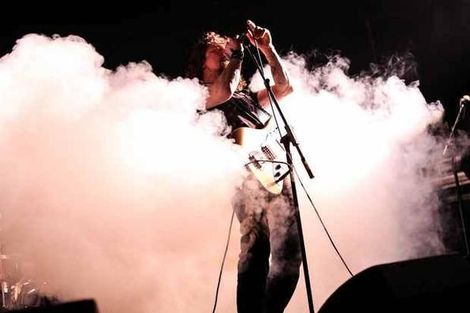 Rob Da Bank and Bestival organisers host a fitting tribute at Nation to those that died in the coach crash last September – Getintothis' Joel Richards reflects on the communal positivity led through the power of music.

Positivity, great music, community and an air of celebration fell over Nation.
Celebration for Michael Molloy, Kerry Ogden and Colin Daulby and the joy they brought to loved ones and friends before their lives were tragically cut short in September 2012.
That communal vibe and togetherness was reflected in Rob da Bank and his supporting cast of musicians and DJs as they brought a little piece of Bestival to Liverpool to remember Michael, Kerry and Colin who died in a coach crash returning from the Isle of Wight-based festival.
And while Nation is well known for its non-stop fist pumping nights, be it Cream or Medication, the Bestival Benefit was an altogether different affair as a variety of musical genres united to put on a triumphant show for those that died or were connected with the tragedy.
In particular, the night also attempted to raise money to aid the treatment of Zach Washington-Young who suffered life-changing injuries in the crash.
While the main room played host to DJ's throughout the night, it was the Courtyard where Getintothis began the night with the legendary Cuban Brothers whose crazy energetic style went down a hit with a crowd that was mixed with young and old alike.
The highlight of what was an absorbing set had to be when they began break dancing in stripped-down costumes despite their age – and rather wide frames – to ensure that the night's entertainment was up and running.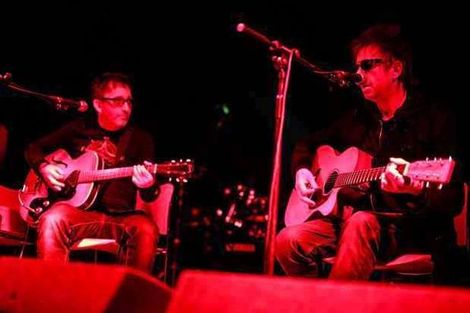 Ian Broudie and Ian McCulloch at the Bestival Benefit
With a vast range of music flowing throughout the iconic venue, there was certainly plenty on offer to keep music lovers of different tastes entertained with the main room playing host to local DJ's Dave Whelan and Steve Parry to name a few.
Meanwhile Scouse legends Ian Broudie and Ian McCulloch played a short, yet poignant set in the Courtyard with the Bunnymen's Nothing Lasts Forever" creating one of the evening's many lump in the throat moments.
And if that didn't release the emotion, what followed surely did, as Bestival stalwart Howard Marks noted how Michael Molloy, known as 'Mickey Blue Eyes' really "lived to his full potential" and how he had a spirituality to help people which is fondly remembered by those who knew and loved him the most.
Reflecting on Kerry, 'Mr Nice' spoke of her ability to touch the hearts of those around her and help people feel like they were special.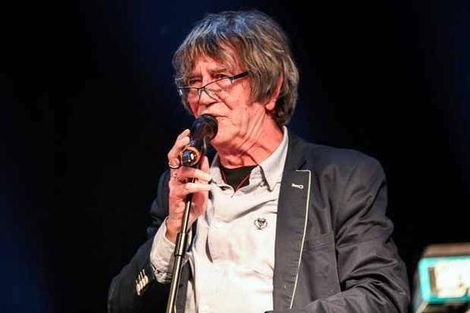 Howard Marks at the Bestival Benefit
All of which led to what was arguably the main event of the evening where the hugely talented Alex Evans, accompanied by Katy Alex, performed Rise and Fall which was written by Michael before his untimely death.
What stood out from this emotionally-charged performance was Evans' stage presence and his powerful voice which took the breath away from every single person that was present. If that wasn't enough, an audio clip of Michael's superb guitar solo from the song was played to rapturous applause.
With the single set to be released on the April 28, and currently available to pre-order on iTunes, it is a must-purchase – not just for the quality of the duo's work but as a lasting legacy for Michael who would have surely gone on to be a fine musician.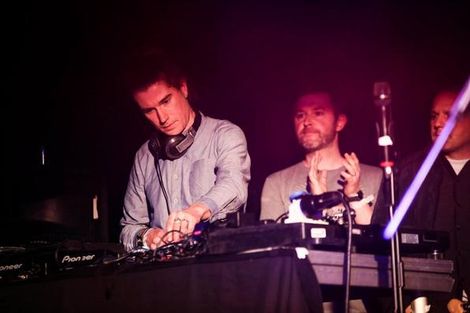 Rob da Bank at the Bestival Benefit
However the entertainment didn't end there as the Tea Street Band played an energetic euphoric set, fresh from their recent adventures in New York and supporting Inspiral Carpets on tour.
Despite the circumstances, the feel-good factor which their music projects ensured the night remained on a thrilling high.
Following their set, we made our way into the main room to catch the screening of the Chemical Brothers' film Don't Think which was an experience in itself as a whole room continued dancing to a film that showcased their superb live set – a must see – and a rousing close to the night's entertainment.
However, it was the night as a whole which must be saluted – from Killaflaw (main picture) and Is Tropical's powerful sets, through to Rob da Bank's own turn on the decks, he and his Bestival team ensured with emphatic resolution that the Benefit gig served as a fitting tribute to Michael, Kerry, Colin and all connected, ensuring their memories were upheld, through the most fitting way possible – the medium of music.
Further reading on Getintothis
Michael Molloy's Rise and Fall released through Bestival's Sunday Best label
Bestival founder Rob da Bank: Liverpool will 'pulled together' for Nation tribute gig.
Bestival at Nation bill announced with McCulloch, Broudie, Tea Street Band and Killaflaw all set to play.
Bestival Benefit concert set for March 30 at Nation with Cuban Brothers.
Nation to host Bestival coach crash tribute gig says Rob Da Bank.
Getintothis reports on the Bestival coach tragedy.
Pictures by James Chapman.
For more of James' picture visit here.
Comments
comments