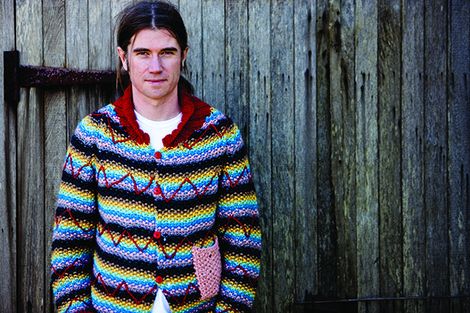 Rob da Bank hails Liverpool people's spirit in uniting for Nation fundraiser for those that died in Bestival coach crash. Eleanor Barlow reports.

Bestival founder Rob da Bank says the 'whole of Liverpool' has pulled together to arrange a tribute night to the people killed in a coach crash as they travelled back from the event.
Radio One DJ Rob da Bank said the whole city had been behind the plans for Bestival at Nation, which will be held on Saturday, March 30 in memory of Michael Molloy, 18, from Woolton, Kerry Ogden, 23, from Maghull and coach driver Colin Daulby, 63, from Warrington, who died in the crash on the A3 in Hindhead, Surrey.
He said: 'We've had support from lots of people. I know the people of Liverpool are very good at sticking together.
'It's not my part of the world but I've been to Liverpool a lot and I always feel the love. We are putting on the event but it's the people of Liverpool who are going to make it.'
Money raised from the night will go to the families of Michael and Kerry, and to Zach Washington-Young, 23, from Picton, who was seriously injured in the crash. Money raised for Zach could help to fly him to America for treatment.
The DJ said the crash in September had affected everyone involved with the festival, held on the Isle of Wight.
He said: 'We'd just woken up on the Tuesday after one of the best shows, if not the best ever, and then the crash came like a bolt out of the blue.
'It hit us hard.We're not affected in the same way as those who were in the crash or lost loved ones but I think the whole Bestival family was in mourning for those who died.'
The acts performing on the night include Is Tropical, one of Kerry's favourite bands, and guitar duo Hoodie Ledbetter – who inspired budding musician Michael.
The Chemical Brothers film Don't Think will be screened on the night – a film which almost all of the passengers on the coach went to watch when they arrived at Bestival.
Rob said: 'There won't be anything happening on the night really that hasn't got some sort of deeper meaning.
'I hope Kerry and Michael would want to be remembered with an event like this and I hope we do them proud.'

Tickets for the night cost £16.25 and are available from Ticketline.
Further reading on Getintothis
Bestival at Nation bill announced with McCulloch, Broudie, Tea Street Band and Killaflaw all set to play.
Bestival Benefit concert set for March 30 at Nation with Cuban Brothers.
Nation to host Bestival coach crash tribute gig says Rob Da Bank.
Getintothis reports on the Bestival coach tragedy.
Comments
comments