Liverpool Music Week's Closing Party hosts the fourth annual GIT Award launch, Getintothis' Paul Higham on the party unfolding at 24 Kitchen Street.
New kid on the Baltic Triangle block, 24 Kitchen Street play host to the GIT Award 2015 launch on Saturday 1 November as part of the official Liverpool Music Week Closing Party.
With the ink barely dry on her recording contract with independent label XL Recordings, GIT Award 2014 One To Watch winner Låpsley will no doubt draw new fans with her headline performance.
Blessed with an evocative voice, Låpsley's music dexterously straddles warped R&B with textured electronic experimentation. Comparisons with artists like James Blake have only enhanced her meteoric rise and it is only a matter of time before she outgrows the intimacy of Saturday's setting. A treat, therefore, this is one *not* to miss.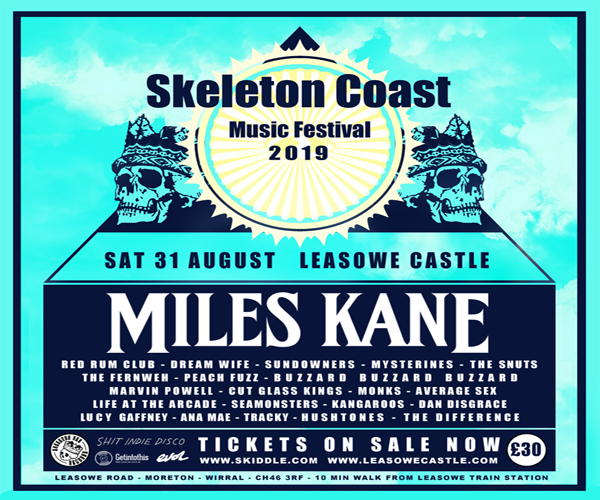 Southport's V E E D will add textured, claustrophobic electronica; a sonic force which is characterised by its restraint and a minimalist less-is-more approach. Also on the bill are experimental duo Queen Maud, who will bring their barely-formed mix of dream-pop, found-sounds, addled guitar and glitch vocals to the stage.
Completing the stellar line-up of emerging artists are Chemistry Lane, a band who walk an avant-garde tightrope between fierce guitar caverns and avant-garde dark disco. Contradictions aplenty, their sound is sparse yet full, industrial bleak yet wildly euphoric. And if their show at FestEVOL in August was anything to go by they too are another must-see proposition.
Completing the bill, Getintothis is delighted to have rising DJ talent or:la who will be seguing a mix of tracks from her sonic armoury between the bands. A resident at Liverpool's GET DOWN, she's also showed off her wares at the likes of Chibuku, Abandon Silence and Parklife.
Such has been the popularity of Liverpool Music Week, closing party tickets have long sold out. For those in possession, do head down to 24 Kitchen Street to cast your eye over some of the region's brightest emerging talents.
To replay all of the Liverpool Music Week 2014 performances – plus galleries of images from each night, see here.
Comments
comments