Making their sell out Liverpool debut, Real Estate brought their warming sound to the Kazimier, Getintothis' Joseph Viney braved Hurricane Gonzalo and finds a support act who steals the limelight. 
Real Estate made their Liverpool debut in what could best be described as a rather tempestuous night of weather.
Lucky then, that the group have made their reputation on a cavalcade of sprightly indie pop, melancholy lyrics and heart-warming declarations of love and loyalty. It's central heating for the soul.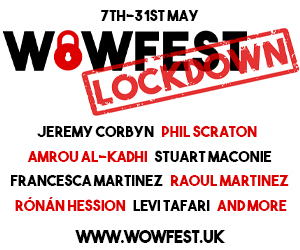 Real Estate's first appearance in the city did not go unnoticed, and a sell-out tested the Kazimier's floor space to the absolute limit. For the most part, you picked a place and stayed there. Anybody found slaloming through the crowds made little progress.
Touring on the back of 2014 LP Atlas, perhaps their most complete record to date, Real Estate look very much the epitome of what it is to be in an indie band: glasses, corduroys, single colour unbranded jumpers and varying states of hairstyle.
There were moments when both band and crowd soared high together. Tracks of the calibre of Green River set the bar high, while the crowd-wide sigh of pleasure as the first few picked notes of Talking Backwards cut through the air was almost magical.
Atlas was inevitably well-represented. The sad sigh of Crime slotted in cosily with the ice-cool Had To Hear and Past Lives. Each song presented itself as a link in a rather fine chain.
But it's also a touch to their detriment. Real Estate have a formula, and at times they can stick a little too close to it. When singer Matthew Mondanile can moonlight with Ducktails, producing disco-tinged sci-fi songs, you wonder why his main project suffers with a little over-familiarity.
Alvvays, providing the night's support, had the crowd eating out of their hand from the word go. The Canadian quintet offer up clinical and sprightly guitar pop, underpinned by vocalist Molly Rankin's sweet voice and perma-happy demeanour.
Their eponymous debut LP is one of the year's best, and live the songs are given even more power. Adult Diversion races out of the traps from the start, while Next Of Kin is a subtly haunting tale of a young couple facing danger in strong currents, victims of an illicit late night tryst and swim.
Alvvays' trump card, and tonight's set closer, is the heart-wrenching and boisterous Archie, Marry Me. It's the album's standout and tonight its power is felt by the teeming crowd bopping and nodding along to their sugar-coated sounds.
Getintothis snuck a quick chat with Rankin, unassuming and quietly accepting of the compliments given to her as the crowd filed out. You'll kick yourselves for missing them tonight, but a return date in February is apparently pencilled in. Consider this your hot tip. Maybe Alvvays is forever after all?
Lovely stuff from @realestateband at @thekazimier tonight. Here I am w/ Molly Rankin from support @alvvaysband. pic.twitter.com/wjnhFgLZbP

— Joseph Viney (@jjviney) October 21, 2014
Pictures by Getintothis' Tom Adam
Comments
comments