As our weekly new music round-up reaches double figures, Getintothis' Patrick Clarke unearths the finest in Scottish psych-folk, Aussie tropicalia, and genre-bending German electronica.
Enigmatic to a fault, Edinburgh's The Son(s) are a tricky one to pin down: "The Sons were three. Two are gone. Now there is only one." provides their Soundcloud bio, while on Facebook their members are listed only as a mysterious 'K.P.'. Whoever these elusive figure(s) may be, their slipperiness plays a fortunate second fiddle to their breathtaking songs, with latest single Death In Castanets a sumptuous taste of their upcoming new album The Things I Love Are Not at Home, released on Olive Grove Records next Monday (October 27).
Scottish K.P. might be, but the record calls the great Welsh eccentrics to mind (Super Furry Animals, Euros Childs et al.) more than many of his countrymen, most firmly in a distinctly Gruff Rhys-ish vocal and the bright, quirkily wistful ambiance that characterised much of Gorky's output.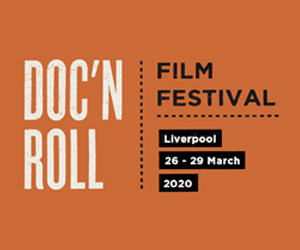 There's infinitely more here than Welsh-imitation though; lyrically alone the track takes in alien life, the suffragettes and the Biblical Ezekiel, and musically drifts from an opening of minimalist acoustic folk to a lavish explosion of textures at its close without a fault line in site. As a late infusion of determined piano hits home with sentiment, it reveals perhaps the track's finest facet – the unceasing sense that each of its layers simply fit, every element of its twisting narrative impossibly welcome.
In Germany, meanwhile,  producer Ludwig Völker has unveiled a special something of his own under moniker Die Wiese im Garten in the form of new double A-side Orange Evening/Big Tales, released as a 12″ on label Laut & Luise earlier this month.
Warm and smokey in texture, the aesthetic recalls Krautrock at its thickest – the likes of  Einstürzende Neubauten's The Garden rearing its head – yet throws an understated glitchiness into the mix, with chopped up jazz and soul samples thrown in alongside warped electronica. That said although the pair careen with timbre, they anchor themselves by virtue of a sumptuous Germanic groove – poised, repetitious licks of guitars and an effortless mid-tempo stride, the end-product an extraordinary, genre-defying two slices of the most innovative electronica.
It's another trip down under to finish, where unsigned Melbourne five-piece Foreign/National are breathing life into the post-Impala Aussie-psych scene with a healthy dose of boom-bap beats, a groovy distortion of bass and soulfully fuzzed-up vocals.On their self-titled EP, out now, the group approach the tired realms of dream-pop and psychedelia through the refreshed lenses of a penchant for jazz, the finished article reminiscent of MGMT at their best.
Opening the EP, Hostage Taker has an element of Black Keys stomp in the scratchy, jilting attacks of its first half, launching into a glorious bona-fide freak-out, but it's not until Paris that the fivesome hit their stride, where woozy, winding guitars circle a louche leading groove. All Honesty meanwhile is a straight-up neo-soul belter, while Life Tourist boasts a sumptuous central hook the likes of which the majority of psych-pop pretenders can only dream of. Put simply, it's a marvelous EP that  boasts quality beyond the groups young years – an enviable record from an act of exceeding promise that are worthy of the dizziest of heights.
Comments
comments