To celebrate 100 editions of Singles Club, Getintothis asked musicians and industry heads to name the first single they ever bought. The results were predictably unpredictable – and rather amazing…
Singles Club has reached a landmark 100 editions! The weekly (kind of) look at the latest singles releases has featured more bands than you can shake a stick at, documenting the best and worst singles over the past seven years.
It's also been a showcase for Getintothis' glorious team, with most writers taking the helm at some point in their time at the website. I started my tenure with episode #80 and have listened to some great music and some absolute stinkers over the past year, all for you.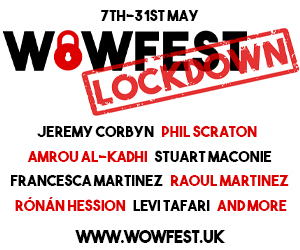 To celebrate we've asked the great and good of Merseyside's music scene to let us know the first single they ever bought! The results are spectacular.
I'll start…
David Lee Roth: Just Like Paradise – Chris Burgess, writer at Getintothis:
I remember it was on seven inch vinyl, bought from Woolworths. The cover had Dave in full mountain climbing gear – not a great look but kind of summed up the hair rock era. The cover bore no relation to the track whatsoever, a barnstorming, triumphant and above all decadent song (check out the three-necked guitar in the video), with a truly killer chorus.
The B-side was called The Bottom Line. I remember nothing about it at all.
To a seven year old me, brought up on a diet of The A-Team, The Fall Guy and Knight Rider, this song and the accompanying video (HE FLIES OFF ON A BLOODY SURFBOARD!) was just about as exciting as it could get.
Looking back, all I can say is thank Christ for Kurt Cobain; otherwise I'd probably have a horrible taste in music.
Feargal Sharkey: You Little Thief – Andy Malt, editor of Complete Music Update:
The first single I ever bought was You Little Thief by Feargal Sharkey. I would have been five or six, so I don't think I spent my own money on it. But I remember telling my dad that I wanted it.
We went down to Woolworths and they played the seven inch for me over the shop's stereo.
Hearing my musical selection forced on an entire room of people blew my mind a bit. This possibly explains a lot of my later life choices.
Shakin' Stevens: Green Door – Andy Capper, global editor of Vice Magazine:
To this day, I still wonder, did Shaky ever get to go behind the green door, and if so, how did it live up to expectation?
Thin Lizzy: Whiskey in the Jar – Spike Beecham, The Music Consortium:
Showing my age – Christmas 1972 – still got it, just dug it out and played it. Still in it's generic Decca sleeve, quality.
Various Artists: Perfect Day (Children In Need) – Emma Walsh, writer at Getintothis:
A cassette in a cardboard sleeve from Woolworths – ahh, those were simpler times. This track made history in the Walsh household being the first, and perhaps the last, single to please everyone's tastes with a classic tune that included Elton John, David Bowie and Shane MacGowan all on the same bill.
The video is still vivid in my mind – I'd regularly dug out my parent's Pogues vinyl as a kid, singing along to Fairytale of New York whatever the season – I'm not sure I'd ever put a face to the voice before though and seeing an aged MacGowan unlike that on the record cover, I couldn't believe he could still sing with so few teeth.
Frankie Goes To Hollywood: Two Tribes – Steve 'Revo' Miller, Promoter, Club Evol:
My first record was Two Tribes by Frankie Goes To Hollywood, bought from John Menzies in Liscard, I remember my Mum was like 'are you sure about this?'
There was a curious B-side ending in the band breaking wind to the word 'happening' which started a craze in school. Every time someone broke wind there was a shout of 'happening!'
Bobby Brown: Two Can Play That Game – Bang On:
First single I bought was Bobby Brown – Two Can Play That Game, which is not embarrassing in the slightest fortunately.
I must have been seven or something, I remember the cover looking like a pack of vice versas, which were also very popular around that time.
Sting & Pato Banton: This Cowboy Song – Nik Glover, Loved Ones:
I bought 2Unlimited's album thinking it was the single of No Limits but I guess that doesn't count.
I honestly don't remember what my first single was, but I do remember buying Sting and Pato Banton's This Cowboy Song.
Rage Against The Machine: Killing In The Name – Zac Jones, writer at Getintothis:
The first single I bought was Killing In The Name by Rage Against The Machine. Half due to the fact my dad liked them and I felt it was a good place to start, and the other half because in 2000 (I was a late comer to the RATM camp) there was nothing cooler than funk rock.
This soon passed and we returned to pop monopoly.
David Bowie: Starman – Kevin McManus, Liverpool Vision:
I was 9 or 10 and this strange looking creature appeared on Top of The Pops. I know that we still had a black and white telly then but I swear to you that by some form of magic David Bowie actually appeared in colour. That's the way I remember it anyway.
At the time I had no music taste to speak of. My Mum and Dad only had Irish records and my sisters were into The Osmonds or whoever else was about. But on this occasion Bowie who looked so odd and sang about a starman just seemed to make a strange sort of sense. In my later career as a journalist I subsequently found out that this performance had the same sort of impact on loads of people, but in our crowded living room in Captains Lane in Bootle I thought old Mr Bowie was speaking only to me.
Top of The Pops was a Thursday so by Saturday morning I'd pestered one of my sisters enough to ensure that she walked with me down to Walton Vale on the Saturday to buy my very first single.
We did actually try to buy it from a really strange record shop on Orrell Lane called Allen Brothers, a dusty little shop, run by two dusty old brothers who had loads of records but never the one you wanted. The shop and the brothers carried on for another 20 or 30 years I think and I wandered in many times and never saw them make a single sale.
I took the record home and played it to death on our crappy little mono record player until I must have decided to move on. In later life I liked Bowie well enough but was never a huge fan, so my little early flirtation with the Thin White Duke never blossomed into a full blown affair. I don't think I've ever owned another Bowie record and I've never seen him live. But in his own small way he helped shape my life as a music fanatic.
MC Hammer: Addams Groove – Simon Pursehouse, Sentric Music:
On cassette, so fucking cool.
Bran Van 3000: Drinking In LA – Jonny Davis, RongoRongo:
It was one of two, I can't remember if my older brother bought the first one though. It was either Mr President – Coco Jambo on cassette, or Bran Van 3000's Drinking In LA.
I had no idea Mr President were a German band until now. They also lasted until 2008. Quite the career for a Eurodance band. The club mix was a banger.
I remember Drinking In LA sounding so dark, seedy and ultimately intriguing. There's a sort of borrowed nostalgia inherent in the melancholy chord structure and production. Still sounds good.
Not sure how they informed my adult tastes but there you go.
T.Rex: Ride A White Swan – Paul Du Noyer, journalist and author of Liverpool -Wondrous Place:
The song that made Marc Bolan into a star.
Very exciting to feel you're in on the start of something.
Pulp: Mis-Shapes – Phil Bridges, The Bluecoat:
The first single I bought was Pulp's Mis-Shapes – a double A-side with Sorted for E's and Wizz.
Or it might have been Informer by Canadian reggae artist, Snow?
Let's go with Pulp.
Babylon Zoo: Spaceman – Joel Richards, writer at Getintothis:
Not sure what mine was but I'm gonna guess and say Babylon Zoo – Spaceman.
Think I was about 6/7 at the time and why I went for that I don't know!
The B-52s: Meet The Flintstones – Alistair Groves, Producer at The Motor Museum:
Shockingly mine was Meet The Flintstones by The B-52s.
Hanging my head in shame.
Partners in Kryme: Turtle Power – David McTague, Mellowtone:
I shall be brave.  I remember having copied tapes before this…but the first single I actually remember buying was Turtle Power by Partners in Kryme.
Oh yes! It was a 7″ single and it came with a fold out poster sleeve. The B-side was Splinter's Tale.
Michael Jackson: Earth Song – James Albertina, Tea Street Band:
Just what influence Jacko's Earth Song had on the young Mr Albertina, we don't know.
However, we think it's fair to assume that the Tea Street Band keyboard player still regards the trust of an elephant as something to cherish.
Cast: Live The Dream – Bill Ryder-Jones:
Here's one that perhaps shows its influence more clearly.
A rather chilled and melodic Britpop hit for John Power and co, Live The Dream was Cast's ninth single, and its stripped-back melodies are evident in some of Ryder-Jones' output, from The Coral's Pass It On to his solo work, most notably Wild Swans.
And last, and perhaps most shameful…
Peter Andre: I Feel You – Joe Wills, producer:
Sorry Joe, but this has to be the worst on the list. I mean, it's not even Mysterious Girl!
Comments
comments