As our GIT Award profiles roll on, Getintothis' Patrick Clarke meets the elusive duo behind the swarming, absorbing electronica of D R O H NE.
It's no exaggeration to say that this year's roster of GIT Award nominees is our most varied and intriguing yet, but arguably none boast the same brand of enigmatic appeal of electronic duo D R O H N E.
Known to the public only by forename – Luke and Richard – the pair boast an aesthetic that's in a sense indefinable, swarms of ambience colliding with heavy, opaque dance for one of the north-west's most staunchly individualist sounds – a step above a glut of contemporary SoundCloud pretenders.
It's an understated brewing of hype that's also met with a defined sense of elusiveness. Shy, pensive, and measured in conversation, they're reluctant to show their faces to the press.
To the more cynical among us that might appear little but pretension, yet just a cursory listen to the entrancing grooves of their output is enough to indicate that it's sheer dedication to their craft that's the cause, rather than the half-baked conceptual slant taken by many of their anonymous contemporaries.
"I just don't like faces," says Luke. "I just don't think our music's anything to do with a face. You could be disabled, no one would know. If anyone puts my face somewhere there'll be trouble."
To attempt to define their idiosyncrasies on record, perhaps the most readily available adjective is ambient, though such pigeon-holing betrays a cornucopic swathe of infusions elsewhere.
"There's ambient elements, but then there's a lot of different elements" says Luke. "Maybe when we started off it was ambient, but I'm not really into much ambient music any more. I'm more into grime. Heavy amounts of grime."
Across the spectrum the pair have called the likes of Joy Division, Sonic Youth, Soap & Skin and every creed of electronica, and it's a textural medley made more than apparent across the still scant amount of their material available; though ambient perhaps, they are anything but dry.
It was 2014's impeccable, ethereal and enticing Parasite EP, their debut, that saw The Charlatans' Tim Burgess swoop for their signature to his acclaimed O Genesis label, and ever since they've found little but acclaim.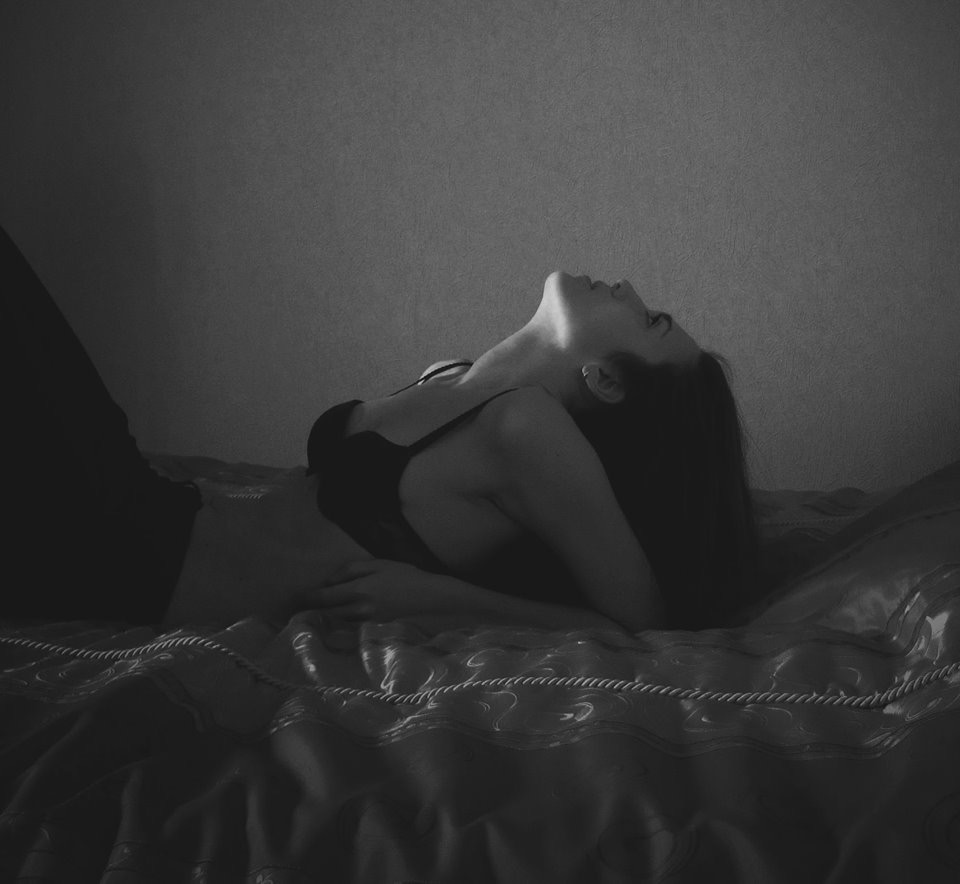 It might come as a surprise, then, that the group's roots lie in hardcore punk. In their teenage years Luke, Richard, and fellow GIT Award nominee (and our 2014 One to Watch winner) Låpsley featured in a screamo outfit that they're reluctant to even recall the name of.
"I'm not saying [the name], that was back in the day, when we were children" says Richard with a smirk. "I just used to shout down a microphone. We weren't even in time, it just used to be chaos to the extent that the walls were shaking. Every band practice we'd do something would just break" his bandmate adds.
From those shambolic surroundings was born the far more sophisticated D R O H N E, and though a louche attitude might betray it, it's a project of utter dedication.
"It's more legacy than celebrity" says Luke when asked about his long-term ambitions for the band. On the specifics of that legacy: "it's just D R O H N E surviving, without D R O H N E I wouldn't survive."
Yet survive they do, in the process joining the likes of Bloc Party's Kele and Factory Floor on tour – both successful slots by all accounts.
"We weren't playing to a small crowd" Luke remembers of the latter. "We were on half an hour before Factory Floor played. We were playing to Factory Floor's crowd and it went down really well."
It's an immediate appeal to the more musically learned that also took them to successful spots on the festival scene, including our personal favourite and highlight of the summer season Festival No.6.
"It was more about 'you're going to this festival for free,'" Luke remembers. "But this year it's not going to be like that. We got there, played two hours later and then it's like 'you've got four days, free bevvy, free food, free everything – this is insane!'"
Yet though they fondly recall those summer gigs, as well as dates in Manchester, London and Brighton, when it comes to  their home town the two are hardly clamouring to sing its praises. "I'd rather do gigs outside of Liverpool," Luke affirms. "I don't think Liverpool's that cool." 
"We haven't done any [gigs in Liverpool] for a while, I find them very hit and miss. Last year we were out of pocket more times than we were doing gigs that we'd get fucking paid for, it was costing us a fiver to get here on the train. If you're playing a gig you should never be out of pocket, but no one pays us."
There is at least a little room for praise locally however, the two citing sadly defunct political punks We Came Out Like Tigers as their most recent local favourites, as well as producer VEED. "He's the best producer I've ever heard but I think he's the same as us, not that arsed about supporting the 'Liverpool scene,'" says Luke.
Luke and Richard are, then, an unusual proposition when it comes to this year's GIT Award, given it's premise of celebrating the best of a scene they feel somewhat apart from, yet their reluctance to group themselves in with their city's swathe of fellow musicians does not feel like a reactionary stance taken for it's own sake.
Rather, D R O H N E represent individualism, rather than distaste when it comes to Merseyside, and as their evasiveness indicates, that's not really what matters when it comes to their group. This is a pairing that are individualistic, not reactionary – ambitious, creative and most of all entirely enthralling on record. The worthiest of nominees.
Comments
comments