New kid on the block, David Kay is a singer-songwriter who is making a mark with his melodic ballads. Getintothis' Chris Hughes checks him out.
The old phrase goes that if you're good enough, you're old enough and singer-songwriter David Kay, at the tender age of just eighteen certainly has talent in abundance.
While admitting he has only just recently started taking the possibility of a career in music seriously, the Cumbrian kid has already made huge strides having supported legendary The Jam bassist Bruce Foxton at his show in Kendal last year.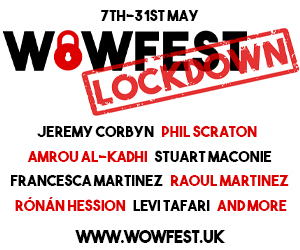 BBC Radio 6 recently added his bedroom-recorded track People Who Want More to their playlist, lending his music to the ears of the nation. Lofty comparisons to his cited influences Bob Dylan, Johnny Cash and Jake Bugg are accurate and deserved with his melodic ballads telling stories of love, loss and hope.
His voice and lyrical content display a maturity way beyond his years and you'll find yourself in disbelief (as we did) that this is coming from a musician just out of sixth form.
Playing an extensive schedule around various venues up in The Lakes and the surrounding areas, it surely won't be long before national shows follow and we've got our fingers crossed for a Liverpool debut sooner rather than later.
Comments
comments