Ahead of the release of their new single Lens Flares, Getintothis' Chris Hughes catches up with Daniel Badger of indie rockers Seprona.
"I've been trying my best to go and watch as many bands as I can lately. It's a really exciting time to be involved in the Liverpool music scene." The view of Daniel Badger, singer and guitarist of Liverpool indie rockers Seprona, and we couldn't agree more. Starting out in 2010 as three mates looking to get their music to a wider audience, the band have grown and evolved to where they are now.
Having gone on to play established city venues such as The Magnet, the Arts Club and The Zanzibar, the band took to the legendary Parr Street Studios to record two songs that have now reached well over 1000 plays on SoundCloud. The first of these, Take The Bait, is the core of Seprona's sound. Combining a catchy melody, soaring chorus vocals and skittish guitar hooks reminiscent of Johnny Marr and The Cribs, it has been stuck in our head since the first listen. Surely that can only be a good sign? The second, As Soon As She Knows, is just as addictively mellow with some neat sliding bass from Tom Larkin and tight drumming from Sammy Issa. It all comes together to form a sweet slice of indie pop-rock that has a distinctly Liverpudlian feel to it.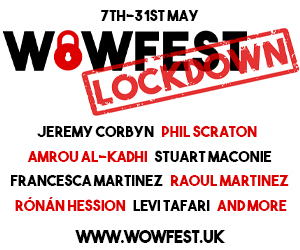 Ahead of the imminent release of their latest single, Lens Flares, we caught up with singer/guitarist Daniel Badger.
How did the band start out what made you want to play?
I had been looking to start a band for a good while. I've been in a few bands before and done reasonably well. I wanted a new band to take it up to the next level, but with a few tries of different line-ups nothing really worked out. I started speaking to people about it, Sammy was in my class in uni and said he would play drums. I worked with Tom a few years ago, and I knew he could play guitar but he had started playing bass as well, so I asked him if he wanted to do it and he said yes. So it kind of fell in to place quite nicely.
Are there any major influences you share with the rest of the band, local or otherwise?
We all have pretty different influences, which is good because it means we all come to the song writing from different angles. I'd say Arctic Monkeys, The Black Keys, Interpol, Radiohead are ones we all have in common, but there's probably too many to mention.
There's a lot of really good local bands at the moment too. I remember years ago playing a gig in a Labour club for a charity event, and this band from Llandudno were playing with us called Catfish and The Bottlemen. By the time the bands started playing everyone watching was absolutely smashed, I don't think many of them were over 18, there were people being sick out the fire exit and everything. But they came on and sounded amazing even though the lad who was meant to be doing the sound had gone to get a drink from the bar, and then took a toilet trip while they were on for some reason.
So I kept an eye on them and went to watch them every time they were in Liverpool, and now they've just sold out two nights at Brixton Academy and their album was the highest selling new release in America. So I think its important to give new bands a chance because everyone has to start out somewhere.
What's been your most nerve-wracking live gig to date?
I think our first gig was the most nerve-wracking one definitely. Although we had all played gigs before, after not playing for ages it seemed to take a while to get back into it. We had been practicing properly before we played the gig, and had no idea how people would react to the songs, because we hadn't recorded anything before it. So it had just been us, locked up in a room without any feedback or outside input.
We played in Korova supporting a band called Holy Wave from America, who couldn't understand a word we said when we spoke to them. But there were quite a few people there, and once we had set up and were ready to start it was like, shit, this is it. So we played the gig at about a million miles an hour, and it just seemed to happen really quickly. But it was nice at the end because a few people came up to us to say some really nice things so the gig seemed to be a success.
Where do you see the band heading?
We have just recorded the video for our first single, and so we are hopefully going to get our name out a bit more. We will be following this up with another single, then probably releasing an EP that we recorded late last year, which is exciting.
We have been coming up with loads of ideas for new songs and just want to keep getting better as a band and hope people get on board with what we are trying to do. We all love playing and making music and I think we have started to form our own identity now, which perhaps we didn't have earlier on. We've got loads of songs for people to hear, so we're going to play as many gigs as we can and release as much of it as possible to get our sound out there.
Comments
comments