On a night where the Arts Club was bursting at the seams Getintothis' Jamie Bowman squeezes in to see Johnny Marr tackle the elephant in the room head on. 
This has been a good week for Smiths fans. While Morrissey tours the nation's meat-free enormodomes, his former lieutenant Johnny Marr arrives in Liverpool for this packed warm-up gig in fine fettle on the back of the enticing news that he will be publishing his autobiography next year.
In 2013, Morrissey's memoir was a predictable bestseller but some were left disappointed by the relative skirting over The Smiths' magnificent career. But as both men move into their middle age it seems that judging by tonight's set at least Marr has no such reticence to rake over the melodic ashes of his former band.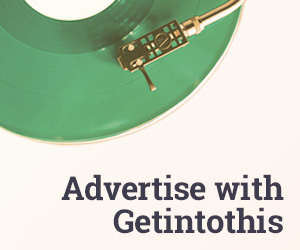 As soon as the second track he's gliding his way through Panic with the same stick-thin elegance as he did 30 years ago and suddenly all is right with the world as we forget that we're packed into the venue tighter than sardines, that we can barely see and, above all, that it's not Morrissey singing.
This will always be the elephant in the room when watching Marr. As he disco steps his way through the Chic-like stomp of Easy Money we can admire his magnificent guitar playing and his willingness to strum more than the indie jangle that made his name. We can admire his great hair, his mod suit and his admiration for the lack of beards in the Liverpool crowd. But what we can't do is pretend he's a great frontman. Or singer. Or lyricist.
As each forgettable number from recent album Playland drifts by we cheer and applaud because, well, it's Johnny Marr isn't it? We're glad he's here and he's clearly a great bloke. But only the sublime New Town Velocity registers with any kind of resonance with its fluid guitar lines and gorgeous chorus. A lumpen cover of Depeche Mode's I Feel You begs the question why?
These solo songs can't help feel like filler before each Smiths track but to be fair to Marr he knows how to pick them. A barrelling and bitter Headmaster Ritual is curiously dedicated to "anyone who went to school in Wavertree" while a wah-wah-drenched Queen is Dead is spat out with the kind of venom that would surely make the Prime Minister rethink his love of the band.
Even better still is his stunning version of Electronic's Getting Away With It which Marr turns from an Italo House classic into a taut Talking Heads-esque riff monster. It's to his credit that these oft-heard classics are reinvented by an always willing Marr who, if not a great frontman, knows how to keep an audience in the palm of his hand. At the set's climax, a chiming There Is A Light That Never Goes Out provokes a genuinely moving mass-singalong as the 700-strong crowd clings to those old dreams once again.
It's simply impossible not to enjoy these songs – some of the greatest ever written – and as the iconic chug of How Soon Is Now rounds things off, it feels churlish to criticise Marr for anything, let alone playing these songs. After all he's Johnny Marr. And that, it seems, is enough.
 Photos by Getintothis' Vicky Pea
Comments
comments